A guitar player is one of the most important members of every band. Usually, he makes the majority of the group's music. Sometimes, a guitar player is a solo performer. His guitar and voice are already enough to entertain people with a song.
A dedicated guitar player deserves to have a gift that matches his passion and character as a musician.
Whether he is your father, brother, or boyfriend, whoever he is to your life, he deserves a perfect gift – something that will make him happy on his birthday or any other important celebration.
What to Buy for Your Beloved Guitar Player?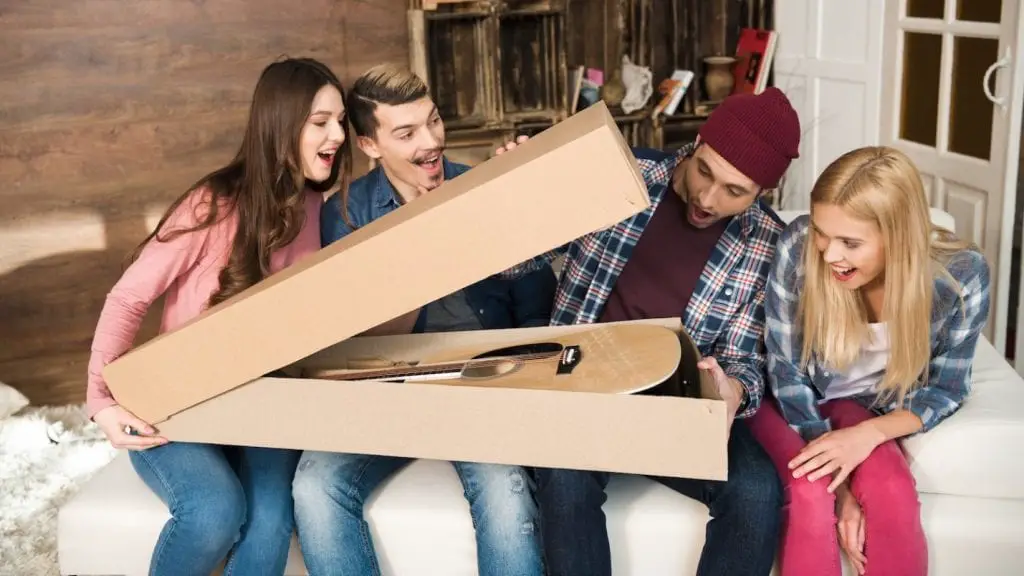 Buying a gift for a guitar player can be difficult. If you have decided to give him something he can use in his passion, then here are your top choices for the best gifts for guitar player:
#1. Personalized Guitar Picks
Regardless of his preferred music style, a customized guitar pick will be a perfect gift for a guitarist. It makes a realistic gift because it is so useful. At the same time, it gives a chance for the personal touch, too.
If you want to know how to personalize a new pick, you can try lining from one of his favorite bands. If not, you can use a picture of the good times he shared with you.
#2. Guitar Tablature Manuscript Paper
It's a cheap but thoughtful present that will help you show him that you respect not just for his musical skill, but you appreciate his creativity, too. You can stash this thing in a guitar case or backpack. With this, he can quickly jot down his newest riffs when inspiration strikes.
#3. Guitar Wall Hangers
Let your guitarist turn his passion into a great centerpiece with a collection of beautiful guitar wall hangers. For sure, he will become more dedicated and passionate about his hobby each time he sees his guitar hanged somewhere in his room.
Likewise, this accessory is quick to take down and play at any time. Hence, it will be a convenient gift, too.
#4. String Fuel Cleaning Lubricant
Replacing the guitar strings is an important maintenance job, but most musicians put it off if possible. Help him extend the lifespan of his guitar strings by giving him a high-quality cleaning and lubricating solution.
Get this from a trusted brand like String Fuel. The company has been selling its products with a handy, portable container equipped with a huge applicator for easy application.
#5. Guitar Stand
If your guitarist is not fond of mounting his guitar on the wall or has filled the wall with art, why not go for a floor guitar stand? This is another good way of giving a dedicated space for the instrument.
Whether the utility or style matters to you, you may buy a sturdy display stand that accommodates one guitar or a bigger type that can house different instruments.
#6. Stainless Steel Slide for Guitars
This kind of product is a good gift for a man whose favorite is blue music. You may go for the standard guitar slide that can fit over the fingers. Or, choose a bulkier slider bar. Whatever you choose, rest assured that your no.1 guitar player will appreciate your gift.
#7. Durable Rug
While a rug seems to have no connection with a musician, it can serve a very practical purpose. A rug will be necessary, especially for a guitar player who plays his music in various locations. A good-quality one will help him tape out where his thing belongs to. Hence, it makes setting up his instruments and other stuff easier regardless of the venues or locations.
Setting everything up within a common layout will help him play with ease and avoid any form of inconvenience or problems that may come on his way.
#8. Custom Beer Glasses
When he wants to unwind and enjoy after his performance or a hands-on session, he will surely enjoy having a trendy beer glass that goes with an inspirational quote from his favorite music icon.
In case the recipient of your gift is not a drinker, why not consider giving him a personalized mug for his morning coffee instead? Make it more special by adding a dedicated message or a design from his favorite band.
#9. Guitar Gig Bag
A guitarist who knows that different instrument-associated gear or tools can instantly add up, making it harder for him to move from one place to another. This is true, especially for someone who plays with an electric guitar. A big gig bag is the best solution.
A guitarist can use it in storing unused guitar strings, pedals, clip-on tuners, and backup bands for the guitar. He will love it even more if you fill those pockets with handy accessories. A gig bag usually makes a great gift for every guitar player.
#10. Collapsible Foldable Stool
A chair arm can be inconvenient to use when holding a guitar. This means a foldable chair would be a much better fit. A collapsible folding chair gives a guitarist a good place to stay and perform or practice. After the event, it will be easier to fold and store or transport.
#11. Guitar Case Backpack System
This one will offer every musician the ease and capability to convert his bulky guitar case quickly to something portable and easy to carry. It will be a very useful accessory if he uses a public vehicle in going to places to perform or take guitar lessons.
#12. Guitar Pick Punch
One common habit of a guitarist is storing guitar picks inside his pocket, gear bag, or wallet. While he has enough of that, there go those instances where someone else borrows his spare picks or just lose those tiny items by accident.
Whatever the case is, a guitar pick punch will always come handy. If something unexpected happens before the gig, he will be happy to have pick punch in this gear bag.
It is a practical and portable gift that can turn an expired gift or credit card into a usable guitar pick.
#13. A New Set of Guitar Strings
Even if he keeps those guitar strings cleaned and lubricated, replacing them will be necessary for some time. It's a practical aspect of upkeeping a guitar that most musicians may defer with. Hence, he will be a real hero once you buy a set of guitar strings for him. Even when he replaced the strings of his guitar a couple of days ago, the backup set is a fun one to offer as a gift to any serious guitar player.
#14. Guitar Care Kit
Caring and upkeeping a guitar is so important to make sure it will continuously perform at its finest. Simple maintenance can already go a long way. It can help a lot in preserving the quality of a brand-new guitar.
A good guitar care kit will be so helpful in this matter. Consider giving it as a gift to a guitar player, and rest assured he will love it. Find a guitar care kit that contains a microfiber fabric for cleaning and dusting, a polish ideal for guitar varnishes, and a universal fretboard oil.
#15. Guitar Screwdriver Set
A guitar screwdriver set is another indispensable choice of gift to any guitarist. It is a good one, particularly to the one who wants to play music in different locations.
It has all the tools required for tweaking guitar hardware inside the small, compact case. This way, you're helping him to be ready for unexpected alterations or repairs.
#16. Guitar Mount Phone Holder
From the guitar tuning applications to a digital music sheet, a mobile phone's musical use is almost endless. When a guitar player seems to want to make the most of its mobile phone while practicing, a guitar mount phone holder can be the answer.
This kind of smartphone holder is available in different forms. Some of them will clip on to the guitar's headstock. Others can work just about everywhere else on a musical instrument by using a foam suctioning cup.
#17. A Guitar Case
Show your gratefulness to someone who loves to play the guitar by getting him a sleek guitar case. Before you buy one, you must first check the measurements of the case to be sure it matches the size of his guitar.
It may vary from guitar to guitar. Also, there would be major differences between the electric and acoustic guitars in terms of shape.
Tips on Picking Amazing Gifts for a Guitarist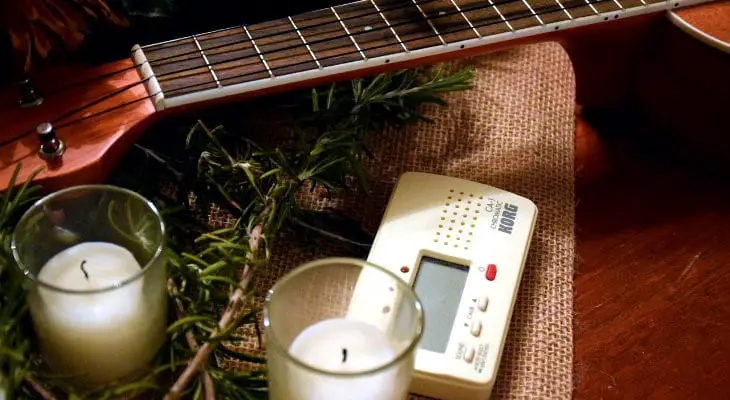 Every time someone will be celebrating his or her birthday, you have to think and come up with a perfect gift for showing the appreciation or affection you have for a family member or friend. If you are lucky to find a gift that matches his or her passion, your task will be halfway done. Here are some gift ideas that you may consider when choosing a gift for your guitarist:
Choose a Modern-Age Gift
Today, everybody owns a smartphone. Apart from using it for common things like making calls, sending text messages, and surfing the web, it will help a guitarist learn and master how to play songs and enhance his skills in playing the guitar.
The only issue here will be the angle, considering that it is hard to see the notes and riffs on a tiny screen if he is holding the guitar. A mobile phone holder is the best solution. He can attach it to the guitar's neck for easy checking the phone.
You just have to be so careful regarding the sizing if you plan to give it as a gift to someone. If you are not familiar with the smartphone that your friend is using, then try finding one with a very adaptable size. This way, it can match any model of smartphone.
Something that Makes Him a Pro
When your father, brother, spouse, or friend is a guitar player, a gift would be more suitable for this particular occasion. For instance, you can get a pedal for him. A pedal changes the guitar's sound, giving him a variety of notes that he can play while increasing the difficulty level of his practice.
Instead of comparing the looper pedals on different websites and not getting a clue on what to choose, go ahead and look for the brand that has been getting positive reviews from happy customers.
Go for Something Simple but Useful
Everybody knows that keeping musical instruments neat and clean is not as easy and as simple as what you think. However, nothing is impossible for as long as you have the necessary tools to use. The job can become easy.
Don't assume that giving a guitar cleaning tool is a boring kind of gift. This is one of the biggest necessities of a guitar player. It can make or break his performance.
Apart from keeping the guitar strings clean, you must try and look for something that will keep them lubricated and preserve their quality for a long time. It makes the job easier for every guitar player.
By keeping his guitar clean, he can easily glide up and down through the neck of his guitar without hurting his fingers.
Help Him Change or Improve the Pitch of His Guitar
Perhaps, the best gift for the intermediate to an advanced player will be a capo. It is a tool that will let him switch between various pitches.
At the same time, a capo will help him enhance the variety of sounds that his instrument produces.
This incredible can do more than that because it is also useful in voice singing. Using it is a good thing, especially in times that a musician's voice does not blend with his guitar.
For better performance, every guitarist should have a capo in his gear bag. And, giving this to your favorite guitar player will be a nice idea.
He Needs a Bag
When he complains about carrying his instrument and gear to somewhere, then why not consider giving him a guitar bag?
There are many choices to choose from. Just be sure that you choose the best kind of guitar bag for him.
When you shop for a guitar bag, make sure it is waterproof. Remember, its main purpose is to keep the guitar itself protected from the constantly changing weather condition.
A premium guitar bag does the job. So, your favorite guitarist will be sure his instrument is safe and sound under rain or shine.
Aside from the guitar bag's durability and quality, make sure as well that it comes with side pockets where he can put his accessories or tiny items he needs to bring when going for a gig, guitar lesson, or rehearsal.
Make the Pick Personalized
Every serious musician requires a guitar pick. Typically, an experienced guitar player has hundreds of picks he keeps inside his guitar bag.
Picks are tiny accessories and often the first ones that get lost. While his favorite could be the picks that he used from concerts or the ones with the signature of their favorite celebrity singers, a personalized pick is still a good choice of gift.
You can get a personalized pick from a printing shop that is accepting items made of plastics. It will be a great, practical option, especially if you're low on budget. This is an unofficial gift that is worth giving a try.
Help Him in Preparing for the Concert
If you have been encouraging him to get started by being a solo performer on his first show, then one of the things you can do here is buying him a trendy guitar strap. He may not need to have one when practicing his skills at home, but a quality guitar strap becomes a must-have when he gets a gig.
Even if he has one or two, there's nothing wrong if you go for this kind of gift. Even the most expensive guitar strap wears out with regular use. To make it special, you can either make an improvised guitar strap or buy a new, branded one with just the basic style.
You can also choose a strap that looks great with eye-catchy graphics and seem to offer the utmost comfort he needs.
Why Not a Slide Ring
Sometimes, a music genre requires some special accessories. The blues are a good example. If that special someone in your life is passionate regarding this music, giving him a slide ring can make him happy.
This tiny item seems to be an ordinary ring that has a broad metallic plate in front. A slide ring will help a guitar player produce a particular sound if his hand glides on the guitar's neck. Compared to the ordinary slide, a slide ring will cover just one finger and leave him free and able to play the regular chords if he doesn't have to use one.
Other Things to Consider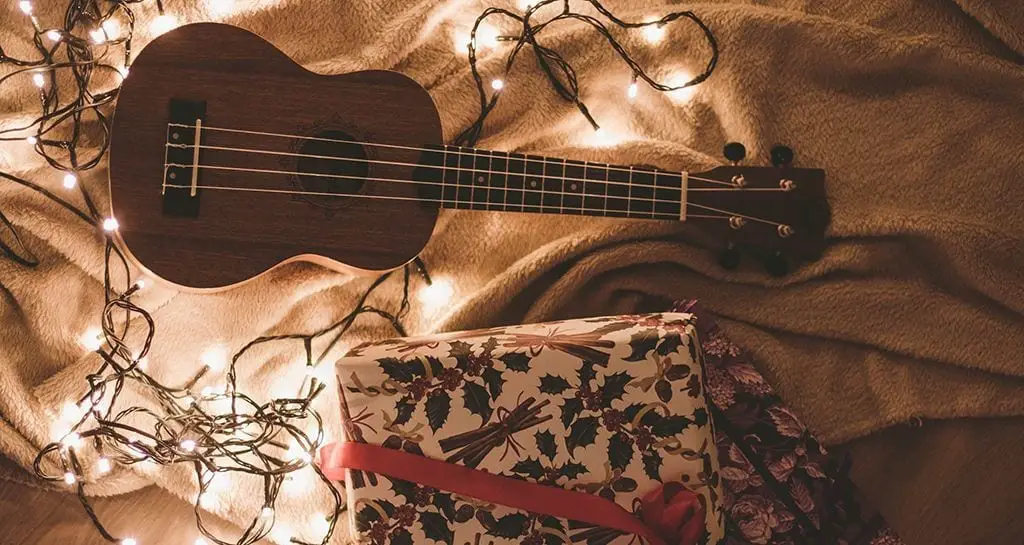 Your Budget
Your gift to a guitar player does not always have to be expensive to make it personal or special. There is no limitation to what gift that can make a guitarist happy. You just have to use your imagination and come up with a great idea. It is the thought that counts.
Based on your budget, feel free to try something like a pick or an expensive guitar bag. You can also go for something like a microphone or even a custom-made guitar. Go for the item that your budget can afford.
Find Out What He Needs More
Before you head to a guitar accessories store, you have to know first what your friend needs. Perhaps, he does not have a cleaning and lubricating tool yet. Or, his guitar strings have lost their brilliance and sturdiness. You have to know what your friend needs a lot as of the moment.
You don't need to ask him directly about his guitar. Instead, look for some hints or observe him closely. You can also start asking some questions but do it in a subtle way to avoid making him wondering about you. Your gift should be a surprise, and you don't want him to have an idea about it.
Choose a Product Wisely
Yes, you need to do it even if you are on a tight budget. However, this does not mean you should settle for just about anything that you see first on the web. You should choose a product wisely and check it carefully.
No matter how big or small your budget is, you have to get a presentable, decent gift to give your friend. Whatever kind of product you have decided to purchase, be it a guitar band or string, you must check out the best, highly recommended models or brands before buying.
Do your homework, and find out. Don't forget to read reviews because the opinions of other customers will help a lot.
Ask for a Warranty
Some guitar accessories like guitar strings or strap may not come with a warranty. However, the case is different for some items like a microphone.
It is quite expensive, so the item you must buy should last long, and when something wrong happens, your friend should get it fixed or replaced for free. In other words, always ask for a warranty if you think the item must come together with it.
Of course, you don't want your dear guitar player to be unhappy if he doesn't get a replacement for the broken microphone you bought for him.
Conclusion
Whoever he is in your life, a guitar player deserves to be happy on his birthday or any special occasion he might be celebrating. He may not be expecting it, but presenting him a gift can easily put a smile on his face.
Now that you already got ideas on what to buy for him, get started in searching for a great item to purchase. Take your time to choose something that is affordable but will surely make him say, "wow."