When looking for the best cheap studio headphones, it is always best to understand first the different specifications to know which has more value than the other. Specifications are important to know, so you will have a better understanding of what you need from your studio headphone.

Just because it says studio headphones, it does not immediately mean that you have the best. There are still criteria you will need to follow so you can have the best out of your money. Here are the top 10 best cheap studio headphones we can recommend.
1. Beyerdynamic DT990 Pro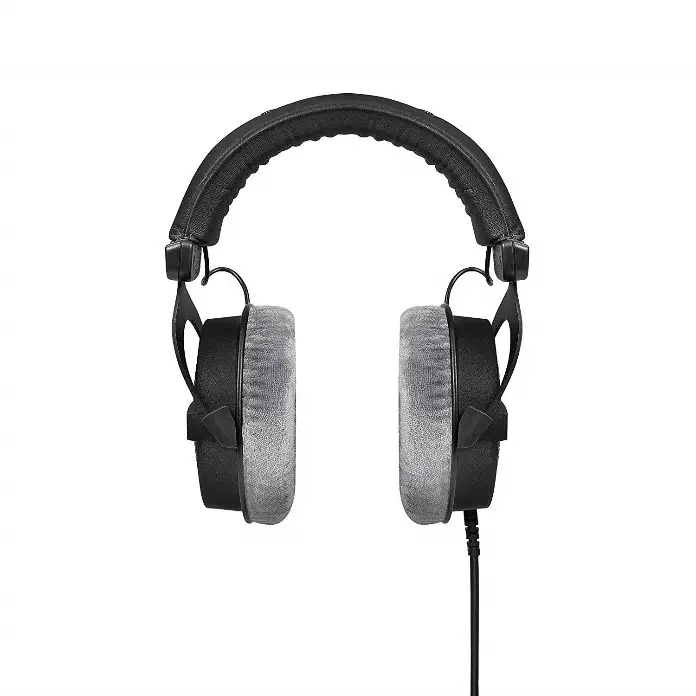 The DT990 Pro is an open-back headphone perfect for professional mixing and editing. The strong bass and treble sound also make it one of the best in the music industry. This lightweight studio headphone has a 3m coiled cable on one side, making it comfortable to wear and move around. Gone are the days where you have to deal with cables all over you.
The headband design is made of spring steel, so you have a perfectly fitting headphone over your head. This also prevents it from slipping and keep it secured on your head without exerting too much pressure on your ears. The workmanship in this headphone is topnotch.

Our Conclusion: One of the most affordable yet highly reliable studio headphones on this list, the DT990 Pro is the best up-to-date headphone from Beyerdynamic.
Pros:
Comfortable fit
Made of durable materials
Affordable for its quality
Strong bass
Wide frequency range
Cons:
Some parts are non-replaceable
Earcups and cushions need a bit of improvement
2. Sennheiser HD 650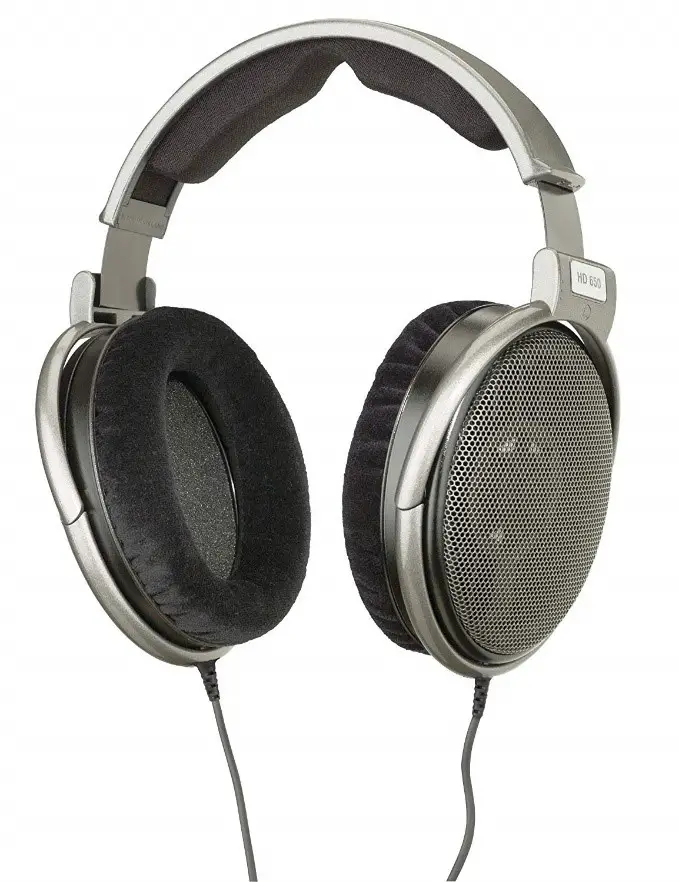 The HD 650 is made of high-quality titanium, making it one of the most durable studio headphones on this list. It offers accurate and natural sound. This open-back headphone sets the standard for both quality and comfort. The HD 650 is highly recommended for professional mixing.
The headphone works great with your mobile phone as well, albeit just not that loud. They are great for portable use and sound, just like when you are in the studio. The HD 650 offers clean and deep bass.
Our Conclusion: Over the years, this studio headphone remains at the top of the game. The HD 650 delivers strong, high-quality bass in a durable package and at a very reasonable price.
Pros:
Made of durable material
Great bass
Comfortable around the ears and head
Cons:
Not as sensitive as other devices
A bit dated
3. Sony MDR7506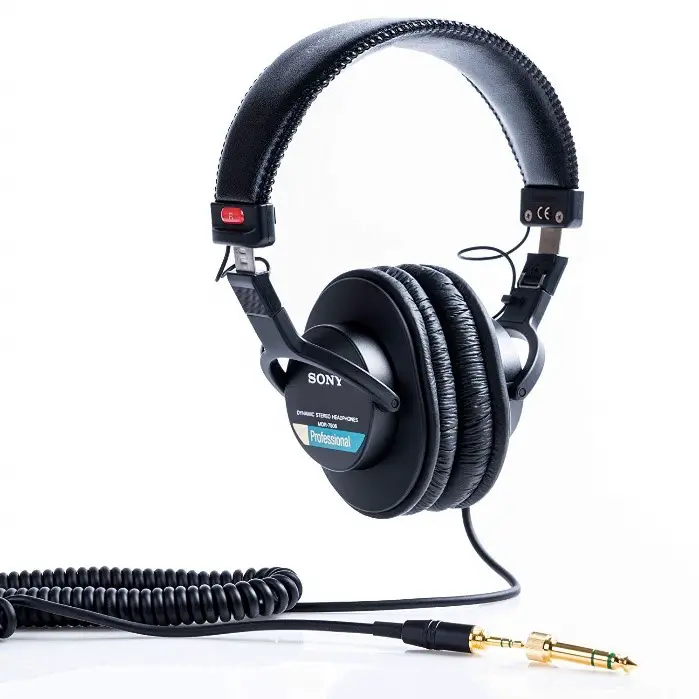 This small and light studio headphone is extremely sensitive and does a very bang-up job at preventing outside noise from leaking through the headphone. It is also a very affordable headphone. You might want to hook this up on your phone if you enjoy listening to music.
The headphone is tough and can be folded to carry around. With measured impedance around 80ohms, you are sure just to have high-quality sounds. Compared to other modern headphones, the deep-bass sounds great.
Our Conclusion: The Sony MDR-7506 is a sensitive and isolating headphone that is highly recommended for those who want privacy while traveling or when you want to focus on working on a new track.
Pros:
Small and lightweight
It offers good sound isolation
Solid bass
Cons:
Sounds are not as clean as other headphones
It can get warm over your ears
4. AKG K701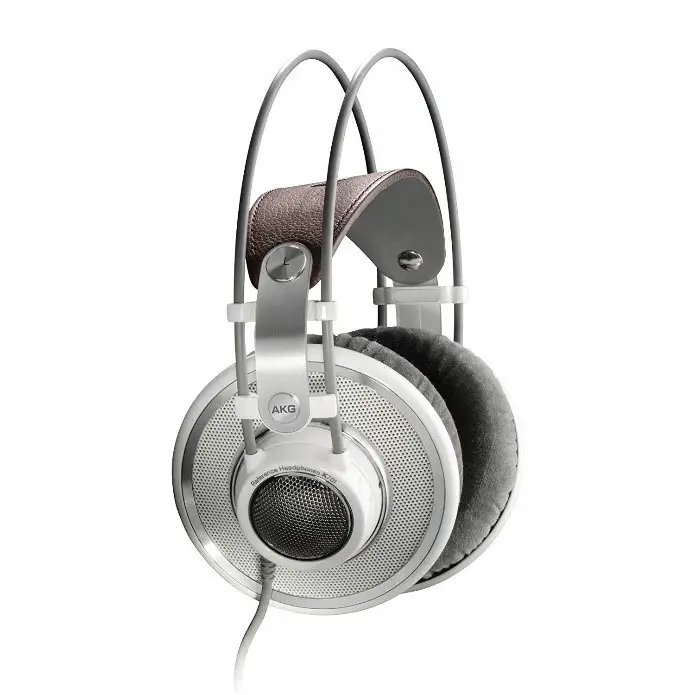 The AKG K701 features an open-back design with a two-layer diaphragm and a leather headband. The ear cups are large and would embrace the ears comfortably. The self-adjusting headband keeps the right amount of clamping force and pressure both in the head and ears. The design is quite large and can be a sight to look at when in public.
One should expect deep and full bass, unlike other headphones. The open-back design ensures that every single note is leaked, making it a good recommendation for mixing.
Our Conclusion: A well-rounded headphone that will certainly attract attention for its large cups. Nevertheless, it is still able to provide good quality sound for a much lower price.
Pros:
Comfortable design
Full accurate bass
Good low-end sound
Affordable
Cons:
Ear cups are too large
A bit heavy
5. Shure SRH840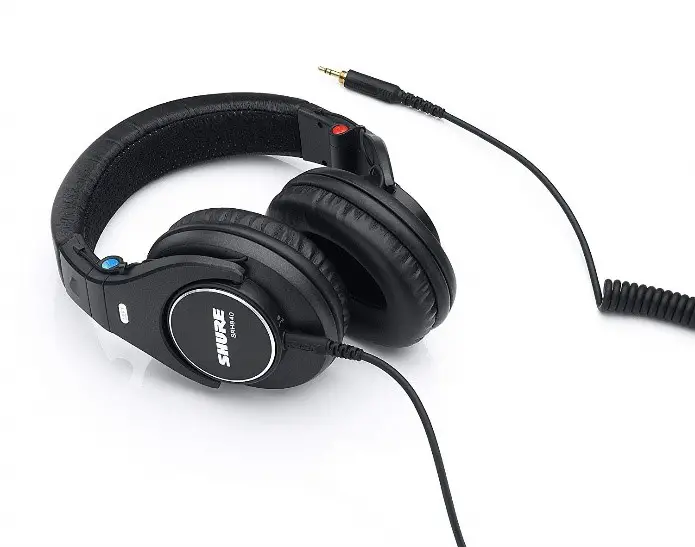 The Shure SRH840 is optimized for studio recording and intensive listening. This headphone features an accurate frequency response and delivers deep rich bass. The Shure SRH840 is an over-ear headphone with a sleek black look. It folds well and is suited for travel. The ear cups give off a premium look to the headphone; however, the cables that stick out from the headphone might not be a good design for the brand.
The sound quality is by far the most impressive with the studio headphone. They are clear and crisp. Mid-range is well-tuned while high-mids are clean.

Our Conclusion: A well-built and good-looking headphone, the Shure SRH840, is quite a comfortable headphone that delivers great features. It is a good headphone for listening.
Pros:
Great bass and clear cut sounds
Comfortable ear cups
Good noise isolation
Cons:
A bit expensive
Wires sticking out from headphones is a bad design
6. Samson SR850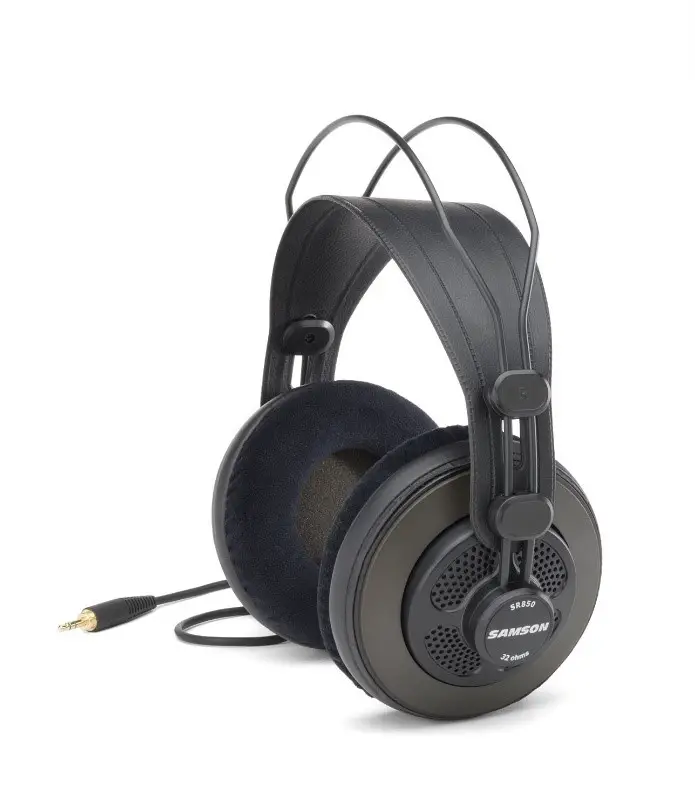 One would think that by looking at Samson SR850, it would be an expensive studio headphone. What's quite surprising is that this headphone is one of the most affordable in this list. Its aesthetics heavily copy those that have a higher value, but looks can be deceiving.
This open-back headphone is made for professional mixing; hence it is not expected that you should be wearing them in public. The Samson SR850 has a comfortable headband that holds the ear cups together. It can deliver up to 30Khz frequency and with high-quality sound.
Our Conclusion:  A definite bargain for those who want to own a studio headphone that is packed with features without having to pay a higher price.
Pros:
Very affordable
Standard features for a cheap headphone
Comfortable to wear
Cons:
Materials are rather cheap to look and feel
7. Audio-Technica ATH-M50x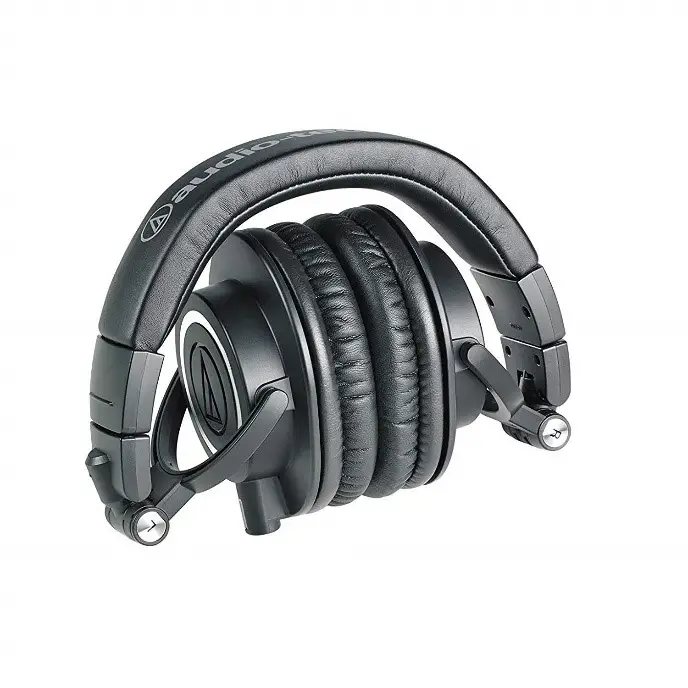 The ATH-M50x offers a lot of features, and it can justify its price tag. The sturdy design feels durable, and the padded earcups are comfortable and soft. While the headphones do weight around 283 grams, it can be quite burdensome to wear it all day.
While that might not be a good sign for the headphone, it overcompensates with good performance and detailed natural sounds. It offers deep full bass and is geared towards audio purists.
Our Conclusion: The ATH-M50x is a good enough upgrade from its predecessor, and at its price range, it is difficult to find a good bargain for such a good headphone.
Pros:
Good build quality
Detailed and crisp sound
Comfortable and detachable earcups
Cons:
No microphone
Bulky design
8. Grado SR80i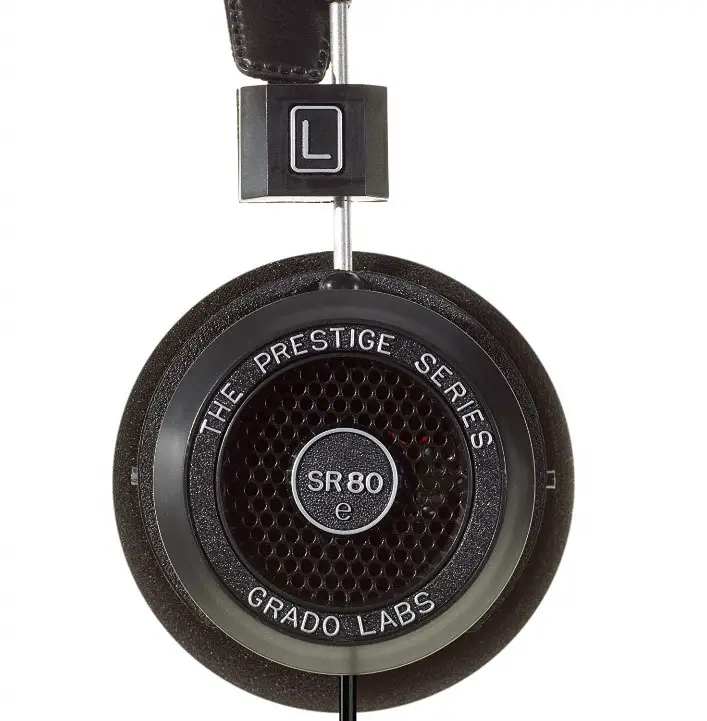 This open-back headphone's design is quite similar to most headphones under the brand. There's not much to say about the design as it is quite common to look at. What brings the Grado SR80i to our attention is its enhanced bass response and high-quality sound. Vocal details are crisp and excellent.
The headphone offers more bass than most of its predecessors. Earpads are great and comfortable. The best part is that most accessories are replaceable.
Our Conclusion: The Grado SR80i is a nice headphone that offers great sound quality with a price tag that is very affordable for many.
Pros:
Balanced quality sound
Very affordable
Tight bass
Cons:
Not suited for open areas
The design needs an upgrade
9. Sennheiser HD 800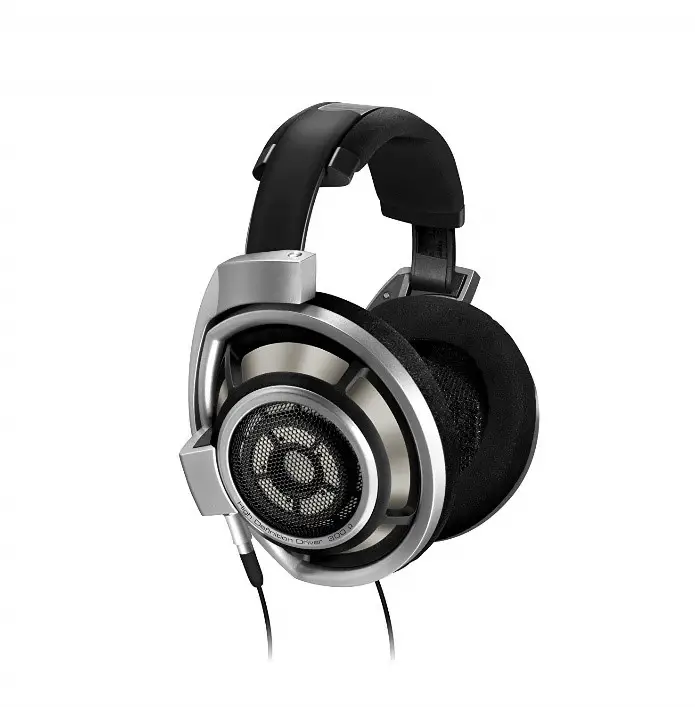 Sennheiser HD 800 is a stark improvement from its predecessors. This open-back headphone does feel a bit like its previous iterations but with new features. The sounds are very accurate and boast clarity. Sound quality has always been Sennheiser's forte, and with the HD 800, it is quite clear that they have perfected it.
One would immediately that the materials being used to build the headphone are made of plastic; however, it does not always mean that it is not durable. It does have its benefits as it reduces the weight of an already bulky headphone. The headband hugs the contour comfortably, and the earpads fit tightly and are super comfortable to wear.
Our Conclusion: The Sennheiser HD 800 is a good pair of headphones that offer accuracy and entertainment. The detailed sound quality makes for an enjoyable experience for any audiophile.
Pros:
Incredible sound quality
Excellent build
Very comfortable to wear
Cons:
10. AKG K240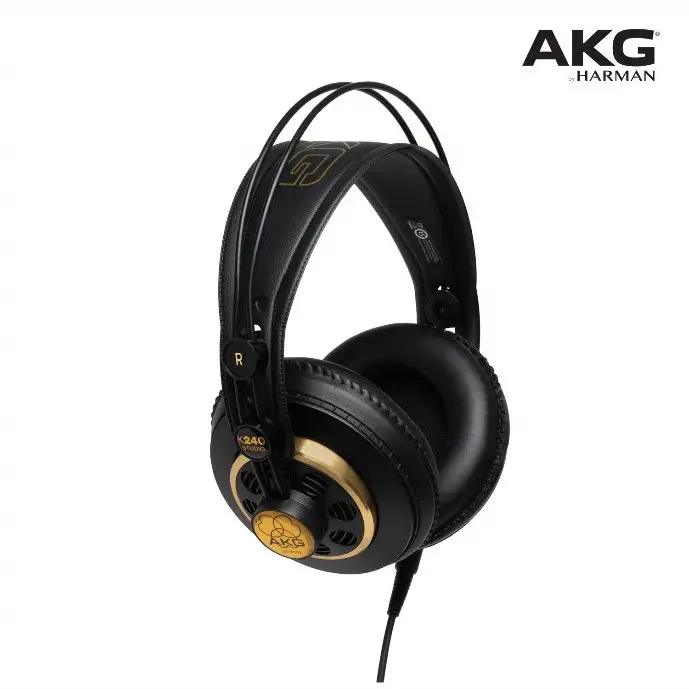 One of the popular headphone makers has once again made a good quality headphone for us to enjoy. If you are looking for a good headphone that has a natural bass but also offers natural sounds, then the AKG K240 should be your choice. The golden finish that surrounds the AKG headband makes it look high end and makes it one of the most beautiful looking headphones in this list.
The headphone is lightweight due to its plastic parts. The AKG K240 features a semi-open design that offers little isolation. Those who want to listen to music in public should check out other headphones instead.
Our Conclusion: If you are looking for a good studio headphone that offers crisp and natural sound quality, the AKG K240 has all of these to offer.
Pros:
Impressive sound
Comfortable to wear
Good design
Cons:
It does not offer a lot of basses
Buyer's Guide: Things to Consider Before Buying Studio Headphones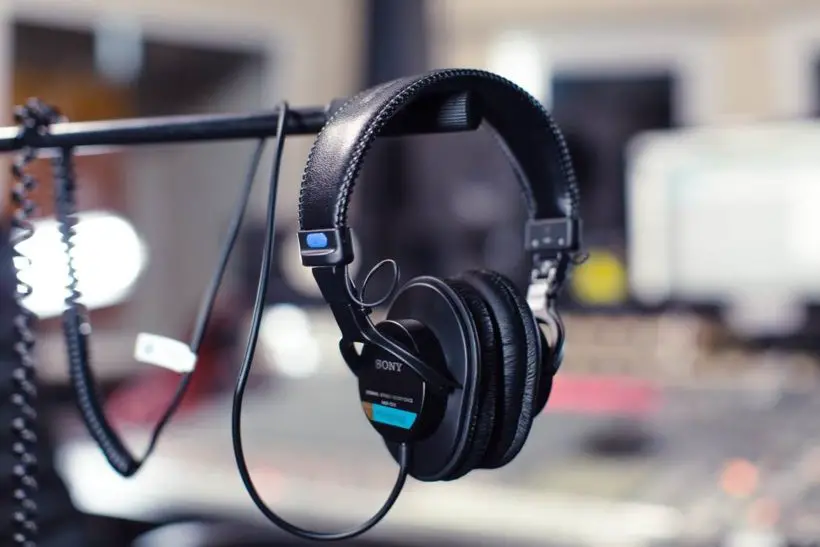 There are a lot of things that you need to think about before you purchase a studio headphone. This guide will certainly help you understand what specs to look for and what makes them the best in the market today.
Impedance is one of the most significant specs that you need to look out for when it comes to finding the highest quality headphones. Headphone impedance is usually around 6 to 600 ohms, and the standard is around 32 ohms. It is always better to choose a higher impedance headphone. A headphone with high impedance would mean that there is less distortion at louder levels making the sound more balanced than a headphone with low impedance.
Another factor you need to consider is the purpose of the headphone. This will come in handy in choosing the type of headphone you will be using. A closed-back headphone is a headphone that is closed at the back cover. This prevents any leakage of noise from outside as well as avoid leakage of noise from the inside. A closed-back headphone would isolate the sounds from both environments.
An open-back headphone naturally flows the sound in and out of the headphones. While many might think that this is not a good idea, it is great for those who are mixing sounds as you will need to have an idea of the sound playing outside of your headphones. This is more ideal for DJs and sound producers.
Comfort is always going to be one of the factors that will play a huge role when purchasing a headphone. As you will be wearing the headphones for a long period, you should be comfortable wearing them. The ear cups must ensure that the ears are not pinched, and the headband is securely and firmly wrapped around with the help of good padding. Sometimes, too much padding can exert more pressure in the ears and head; thus, it becomes too uncomfortable.
As much as you want to protect your headphones from normal wear and tear, it is inevitable. What you can do is delay it as much as possible with its durability. Physical damage is always going to be one of the reasons why you would want to replace your current headphones. Find a headphone that is made of durable materials and has parts that can be easily replaced. This will save you money from buying a new one when some parts can just be replaced.
The driver is another factor that you should be considering before you buy a new headphone. The bigger the driver, the better the volume. While size is a thing that would determine whether you should buy the headphone or not, never make a mistake to neglect the materials used to make the driver. The overall quality of the sound from your headphone will always rely on the materials that compose the unit.
Conclusion
Buying studio headphones might be too complicated due to the heavy technical specifications that you need to understand. But this does not mean that you will need to deeply understand how it works; instead, you can simply understand what makes them good and what makes them high quality to know what type of studio headphones that you should be purchasing. With the help of this guide, you can be sure that you will be able to find the right studio headphone for you.