Bass amps serve as a vital part of the world of sound among bassists. In general, guitars capture the first attention and are often given the spotlight, but reality dictates that it is your choice of bass amplifiers that make a huge impact on the sound that you are creating.
A challenge, though, is that due to the massive amount of bass amps that are available in the market these days, it could be somewhat difficult for you to look for the best bass amps that will fit your budget requirements, needs, and preferences.
To help you make a wise purchasing decision, we have rounded up the top 10 best bass amps in 2020. The sections below will provide you with recommendations and information that you will need to come up with an informed purchase.
Reviews of the Top 10 Best Bass Amps
1. Trace Elliot Micro Amp Head Bass Guitar Electronics
Best for Price and Portability


The Trace Elliot is a bass amp that only weighs 1.6 pounds. It is revolutionary as it is small enough to fit inside your back pocket. Its size, combined with its amazing technology, easily makes it the most gig-worthy, portable bass amplifier ever designed. It is a recommended solution for any bassist who finds size and weight as important as performance and tone.
This product was designed in the U.S and the U.K. It produces a solid and fan-cooled 200 watts of continuous RMS at 4 ohms. It has a switch-mode power supply that features thermal and over-current protection. Its gain knob features also introduce a bicolor LED, which turns red as the preamp compressor engages.
This micro amp head bass produces a unique input gain in its three regions of operation, from uncompressed, variable multiband compression, and overdrive. When it comes to sonic quality, this unit offers a clean signal path with easy controls, making it fairly easy to attain a professional bass tone.
As a bonus, the ELF bass amp features an embroidered nylon carrying case, along with an owner's manual CD-ROM, which includes the Peavey ReValver and Reaper DAW amp modeling software, completing with a Union Jack sticker which reminds of the U.K. roots of Trace Elliot.
2. Fender Rumble 100 v3 Bass Combo Amplifier
Best Stage Ready Combo Amplifier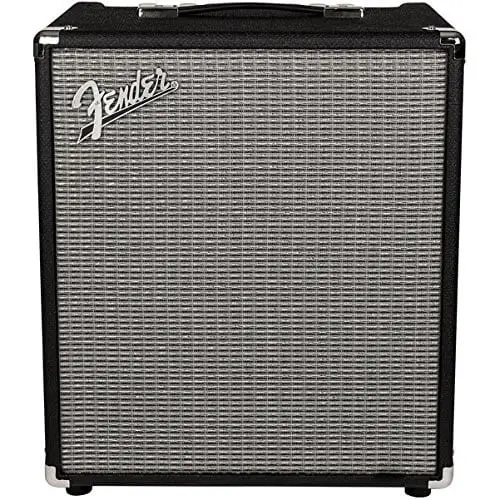 This bass amp is excitingly light at only 22 pounds, given that it is a stage-ready combo amplifier. It produces a fat and warm tone, which is really nice if you play without using effects. It also features certain presets, one of which is the vintage preset. This feature makes the amplifier produce an even fuller bass tone.
If you find having a scooped sound preferable, the contour preset is a good option to consider. It only requires a single press of the button without the need to fiddle too much with the E.Q. knobs.
Another vital preset is the bright preset. It allows you to easily cut through guitar riffs whenever you need it. This preset is ideal for genres such as fusion or funk because of its high frequencies.
As a bonus, this bass amp is highly versatile, as it can easily be plugged into your mp3 player, board for live gigs, or recording gears. While it may have a 12" speaker and 100 watts, the sound quality is above its price range.
3. EBS-RD750 Reidmar 750 Watt Micro-Amplifier
Best Lightweight Bass Amp Winner

This original bass amp is the reply of EBS to the need for a better lightweight amp option to their Fafner and HD350/360 models. This unit is now a popular option among the lighter amp solutions. With the product's strength of tone and power handling, it offers a lot of things to please bassists of all styles.
Other features of this unit include several tone filters, drive options, quality compression, and a comprehensive E.Q. section. The slap tones are generally conveyed with finesse and clarity, which means that rock players will no doubt love the grittier possibilities and fullness of tone offered by this unit.
4. Peavey MAX 126 10-Watt Bass Amp Combo
Ideal for Musicians of All Experience Levels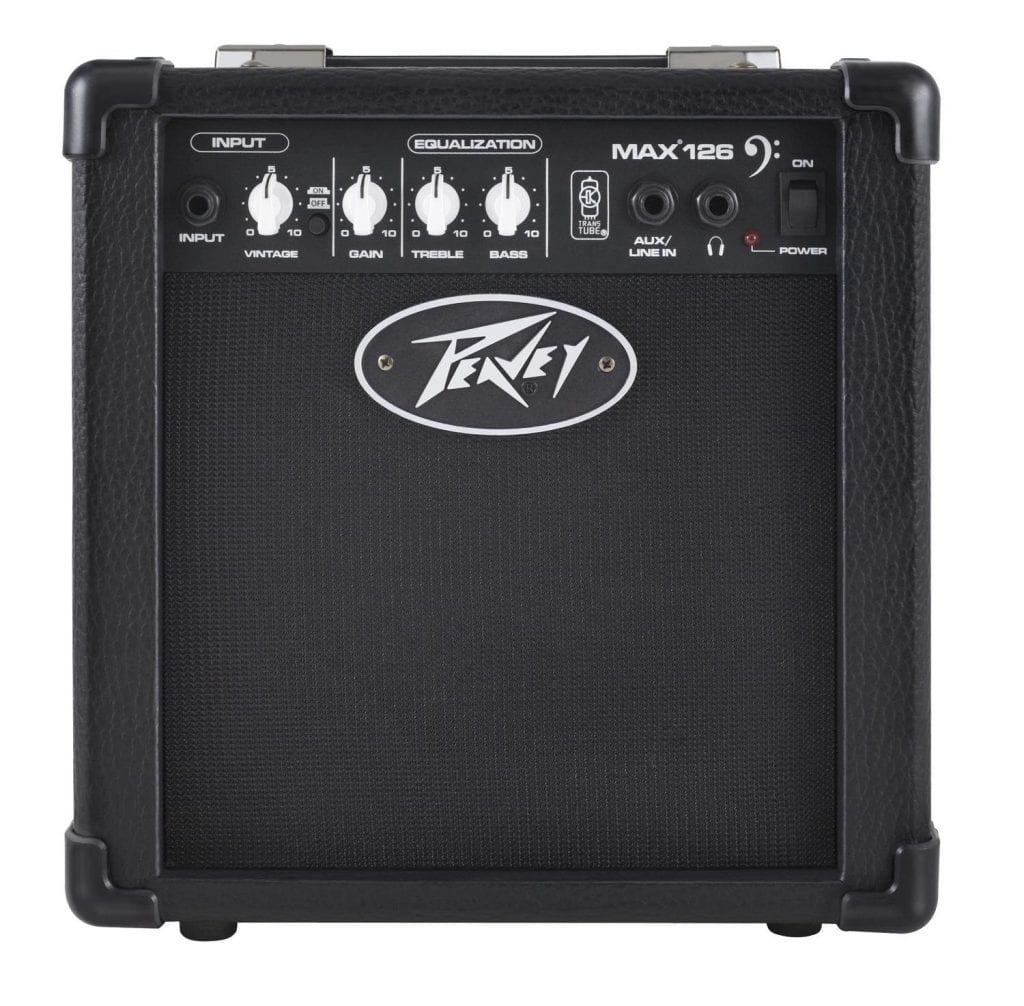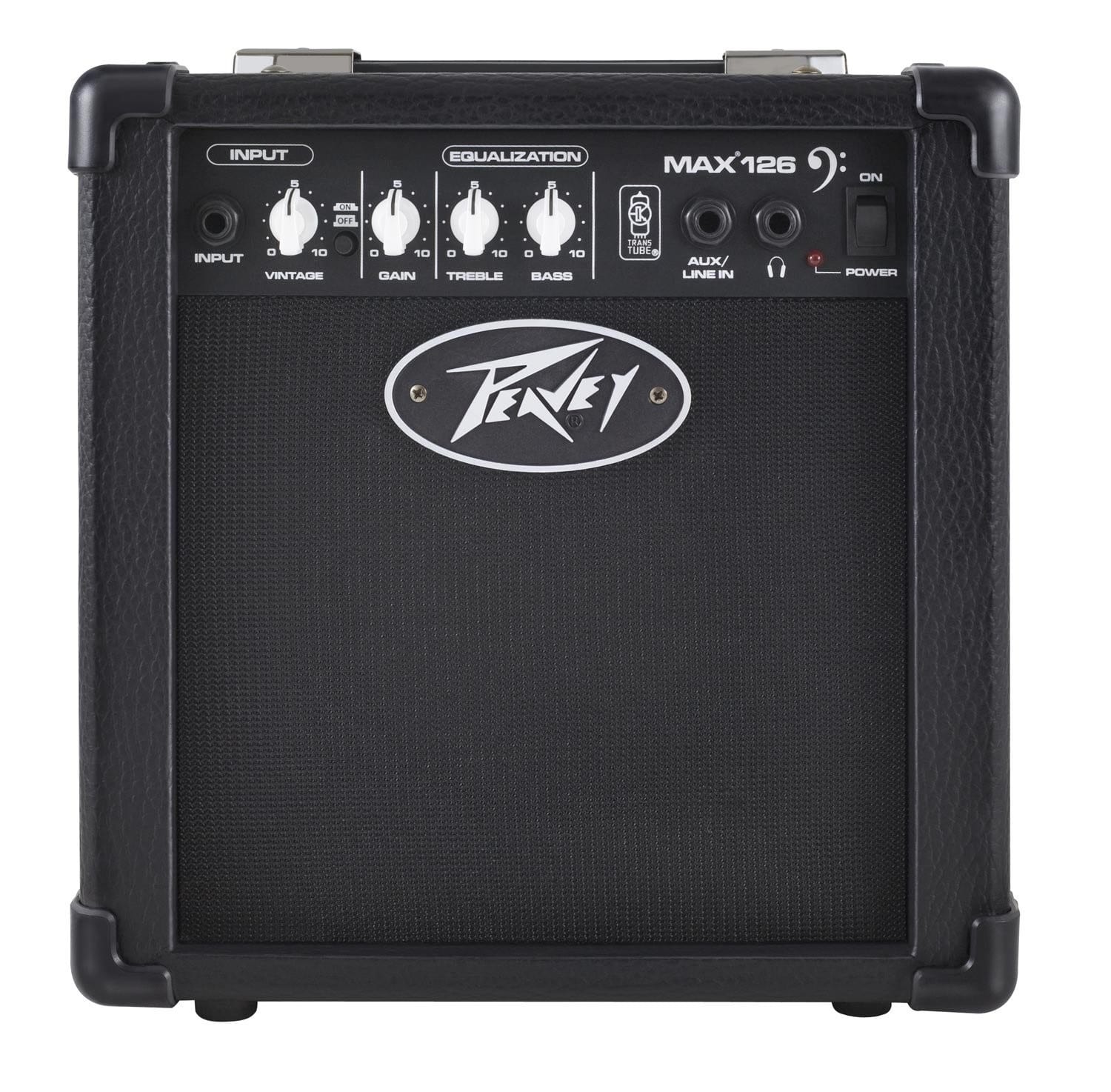 This Max bass amp is considered as one of the most popular combo amplifiers from Peavey. It features a 10" speakers along with 100 watts of power. Even though it may not be the most powerful amps in the Max series, it is no doubt one of the most affordable and versatile, making it perfect for musicians of all levels of experience.
One unique feature of this model is the angled baffle. It carries through all of the amps in the series. It works by tilting the speaker upwards a bit, which means that there is no need for you to tilt the amp just to hear yourself.
The preamp stage features an overdrive circuit, which means that if you do not like the unique tone of this unit, you can easily switch to a heavier and vintage metal-style tone which is made popular by groups such as Motorhead and Black Sabbath.
There is also a way for you to adjust how much overdrive you want. For beginners, the Max bass amp will even be more useful as it features a built-in tuner, which is designed especially for bass guitars.
5. Orange Terror Watt Bass Head
The Ultimate Lunchbox Bass Amp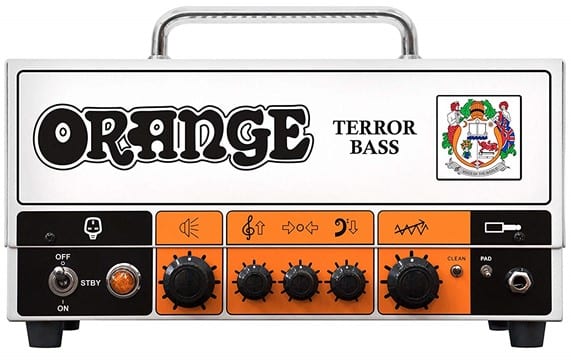 The original offer from Orange Terror bass amp has created its own pool of fans back in the day when portable amp heads that feature built-in valve distortion were just a few. This new offer, however, offers more tonal color and grind.
This model is a hybrid designed unit that is based on the AD200 model amplifier. It uses a 12AX7 valve for its preamp stage, and a 12AT7 valve used in the send output of its F.X. loop. Its return input features a solid-state stage, as well as an output stage of solid-state Class D.
With all of its features at hand, this amp is certainly loud. Playing using a pick will offer an amazing rock tone right off the bat while introducing distortion, thanks to the 12AX7 in the amp. The sound created is colored richly, with enough distortion and grind to further warm the sound up.
6. Orange Crush Bass 25W Bass Guitar Comb Amp
Ideal Bass Amp for Practice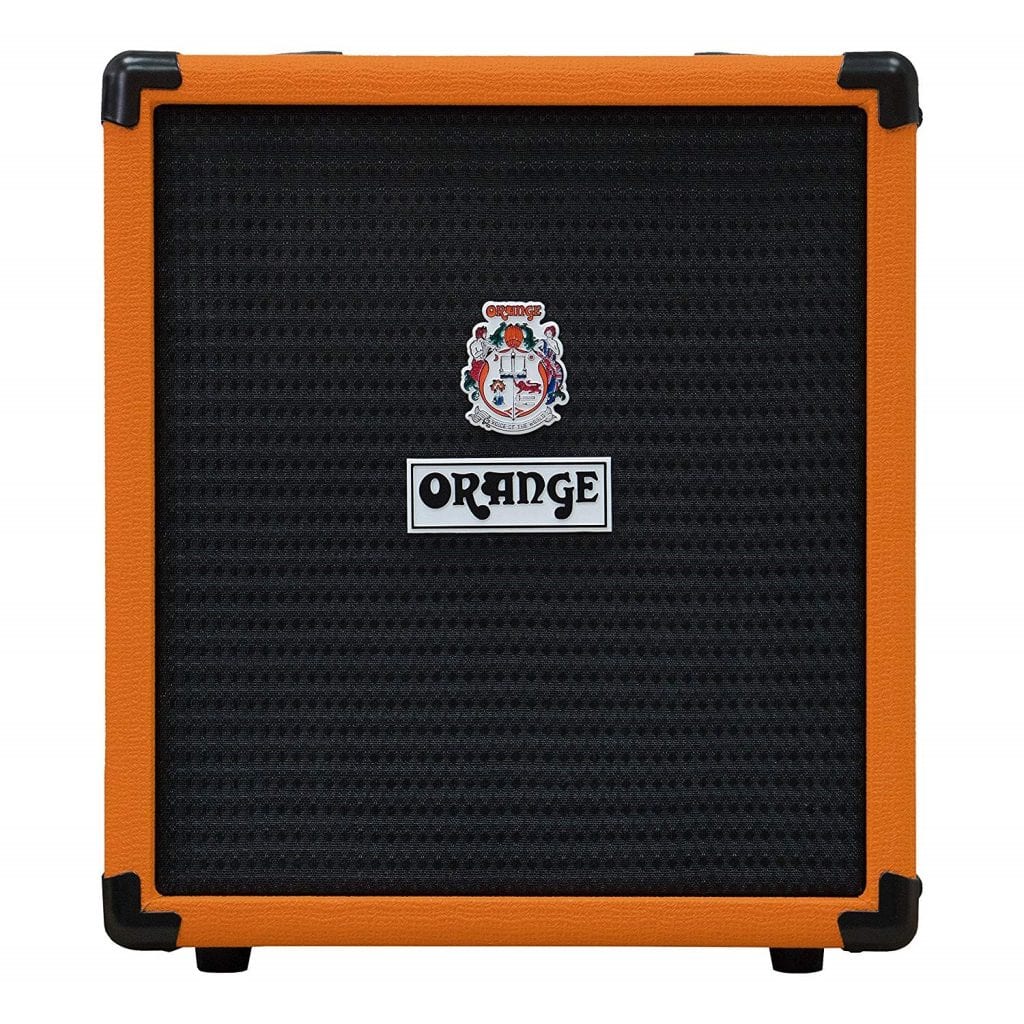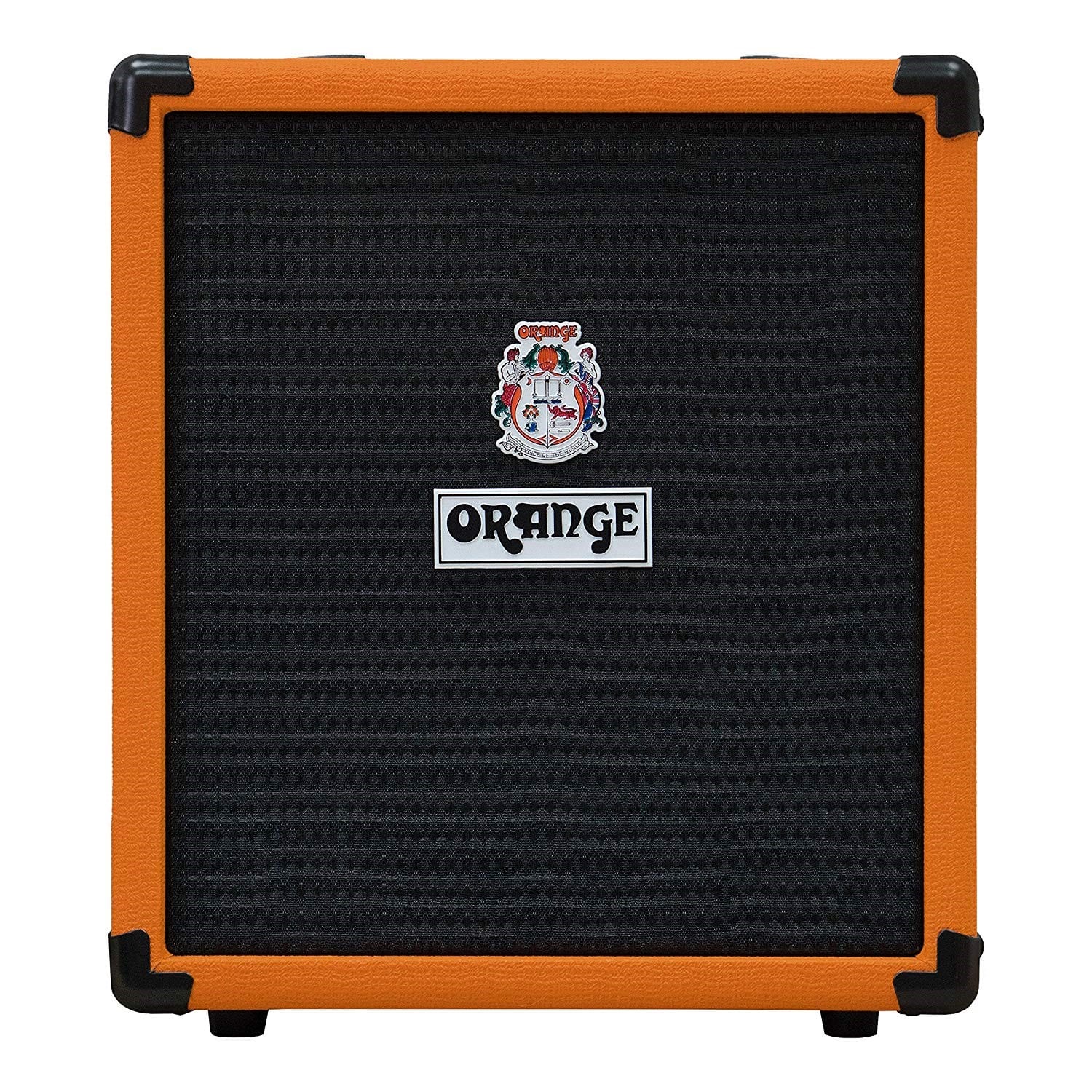 With a 25-watt combo app unit at hand, this may not really be classified as a stage-ready bass amp. However, when paired with a cabinet speaker, it can deal with most of your concerns. As such, it is a recommended choice for playing in smaller indoor venues and practice.
This model also comes with an active 3-band E.Q. that features a parametric midrange control that should help you achieve any tone that you would like to create, ranging from 300Hz to 2.7kHz. The channel signature also sounds from any music genre that you like, practicing your loved bass lines.
If you are a beginner, the built-in chromatic tuner feature of this unit is really handy. Another benefit of using this model is its compact size and portability. It is very easy to store and carry, making it even more interesting to play with.
7. Fender Bassman 800 Hybrid 800W Bass Amp Head Black
The Original Vintage Legend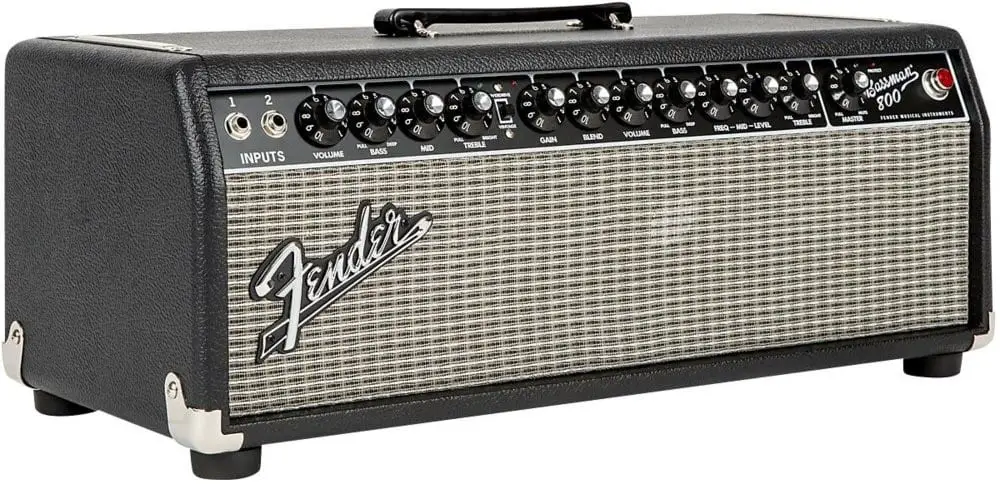 When Fender manufactured the Precision, Telecaster, and Jazz Bass instruments, the subsequently produced amplification created by the company was designed to produce this legend of the bass line.
Through time, the bass amp units fell out of favor, though this new version is something refreshing. Its vintage valve has something to do with its valve-loaded preamp, an amazing 800 watts of power, as well as all other expected aesthetics that you would ever wish for, along with a user-friendly weight for the boot.
With this bass amp, you can also change from clean and basic tone to rich valve tones easily, with an inclusive footswitch and two-channel setup that you can play with your Fender.
8. VOX PB10 Bass Combo Amplifier
Best Affordable and Compact Amp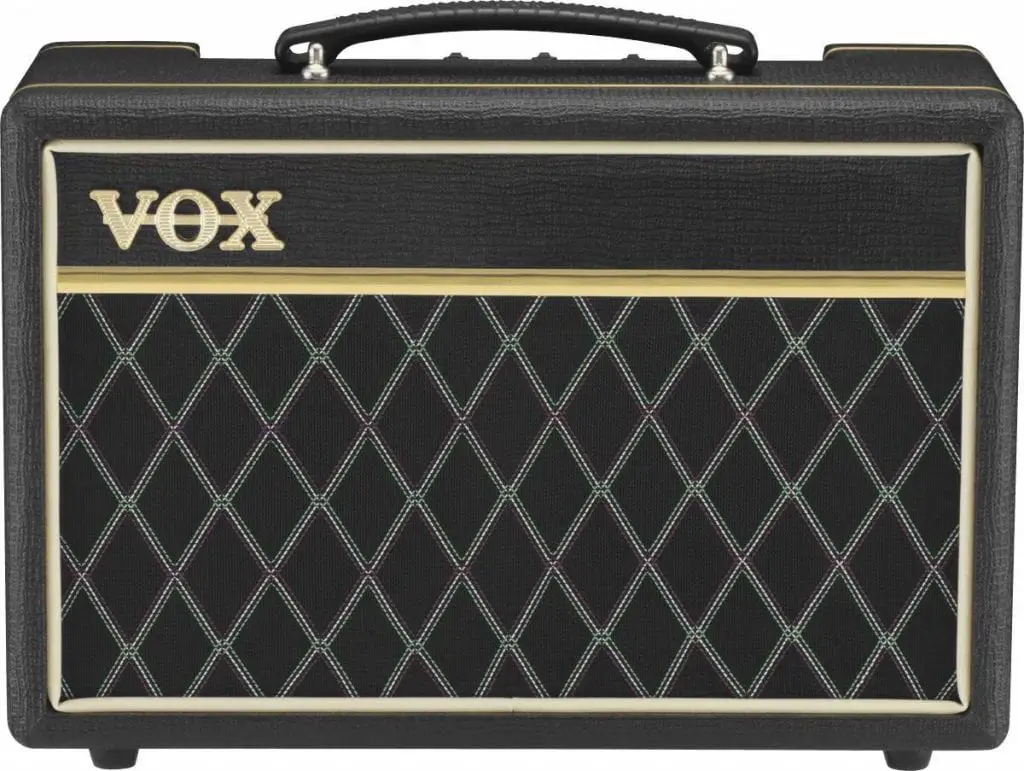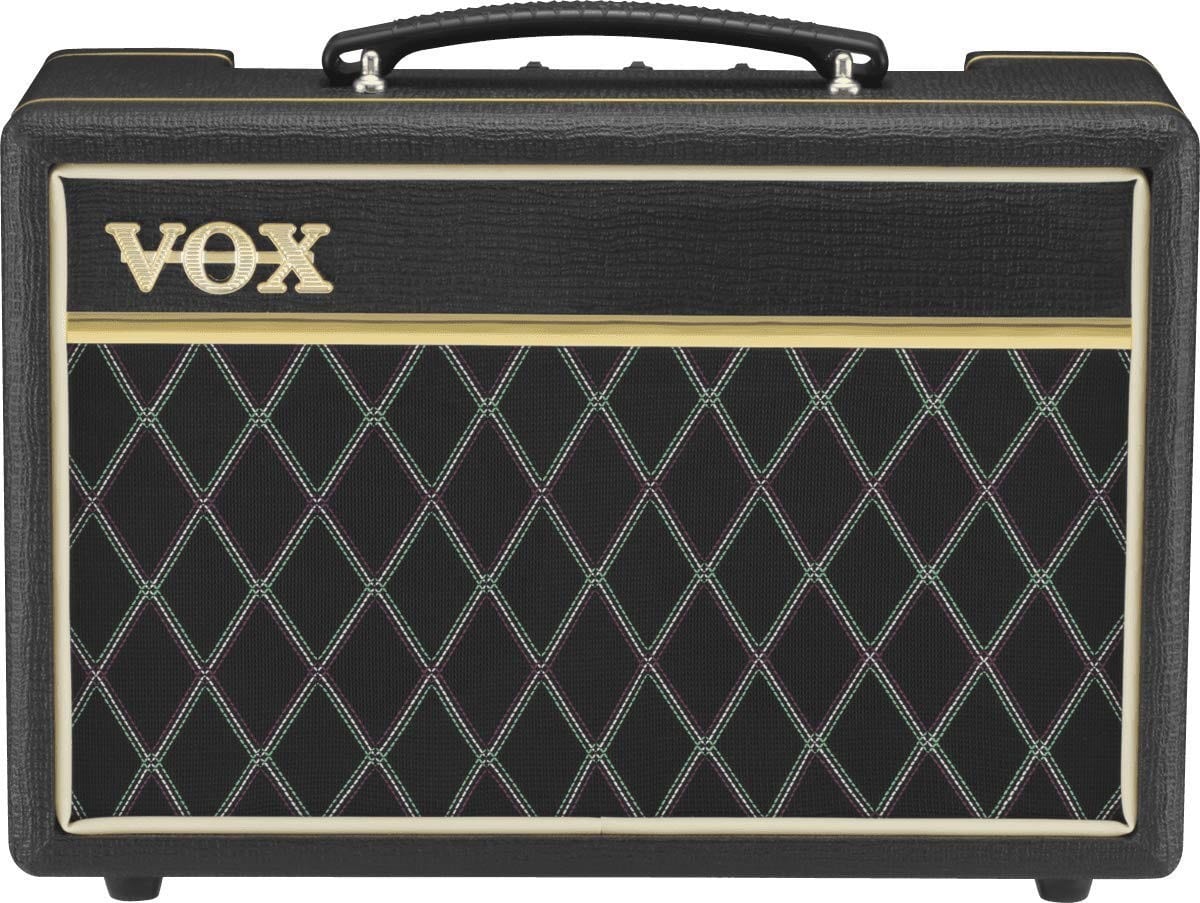 The Vox PB10 is a favorable bass combo app, affordable and compact enough to offer quite a punch with its 10-watt amp. Its dual 5" speakers are created to move a lot of air, thus enhancing bass tone by providing it with a flat and thick sound.
The sound comes with a slight distortion, which may not be favorable to own. Still, it is designed to help you cut right through the mix, which is pretty helpful for practice sessions. The amp sounds unique and definitely stands out. The tone produced by this unit is hard to replicate using other amps.
This unit also features tone-shaping controls for both treble and bass. This is advantageous if you are interested in getting a bass-heavy sound. Also, you can get an improved definition at higher registers by using the bright switch preset that further improves the upper harmonics.
The Vox PB10 can also be quiet, which is effective if you want to use it for late-night practices. You may even plug in your headphones, slapping away without the need to disturb anyone.
Overall, its affordable price tag, compact size, and unique tone make it a highly interesting alternative to other amps for practices.
9. Ampeg SVT-CL Classic Series 300-Watt Bass Amp Head
The Classic Warhorse from America Returns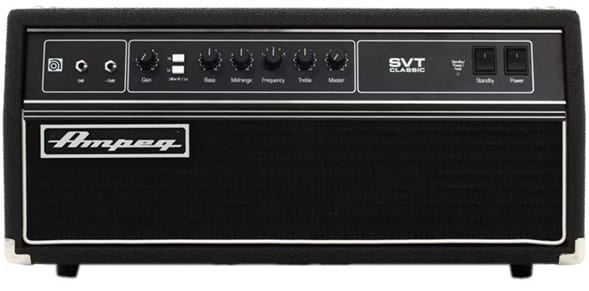 Back in the late '60s and early '70s, Ampeg has set the standards for bass amps manufacturing. In this modern version of their classic warhorse, the much-desired features have been recreated. It features eleven valves in its preamp, drives sections, and power amp. As such, if you want tube performance, this is one of the best options out there.
Though it may not be packed with extras and features, it does everything that you need it to be. There is no doubt that this amp offers some attractive bass-tones.
10. Hartke HD150 Bass Combo
The Most Bang for Your Buck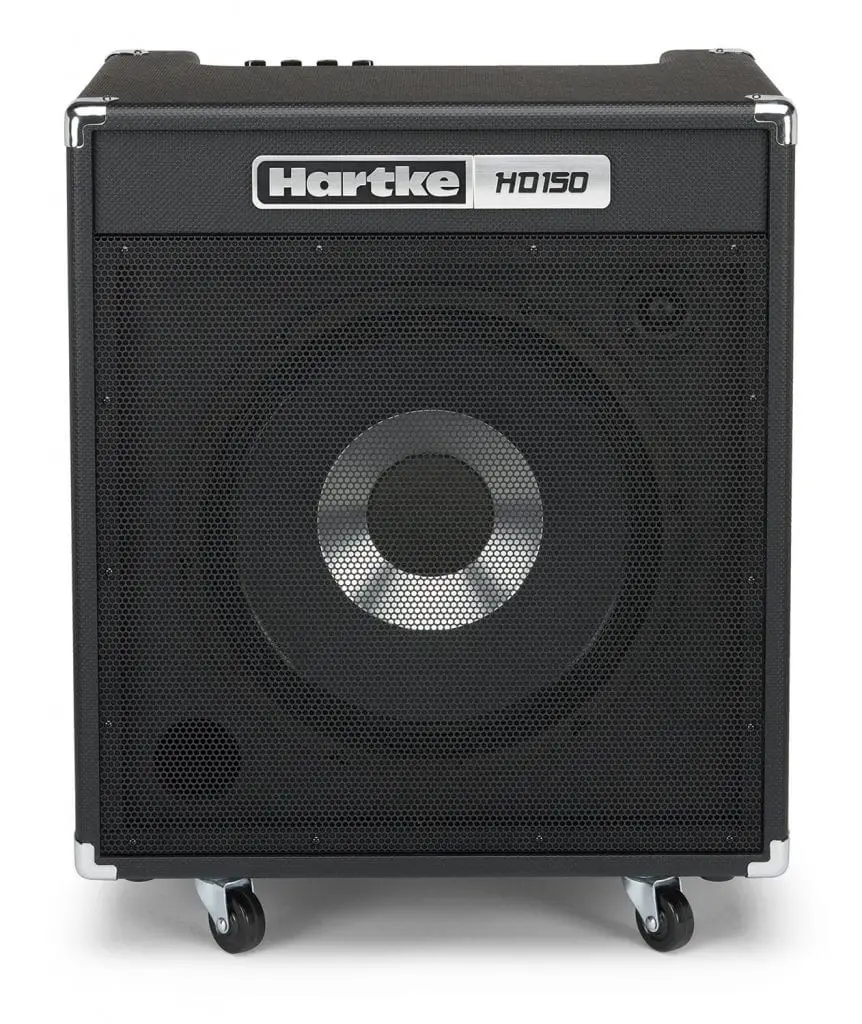 This amp features a 7-band E.Q. that offers unlimited options on tone adjustment. This is mandatory if you love switching from one genre to another. This amp also comes with an input that deals with different levels of input.
Even though this amp is quite powerful and huge, it is not difficult to carry. It also features its own wheels, allowing you to easily reposition and move it anywhere. Getting the best spot can easily gather all of the instruments together.
Among the basic controls include treble, mids, volume, and bass. It also includes a built-in limiter and effects loop function. The limiter feature helps in dealing with the extra raw power.
How to Choose the Best Bass Amps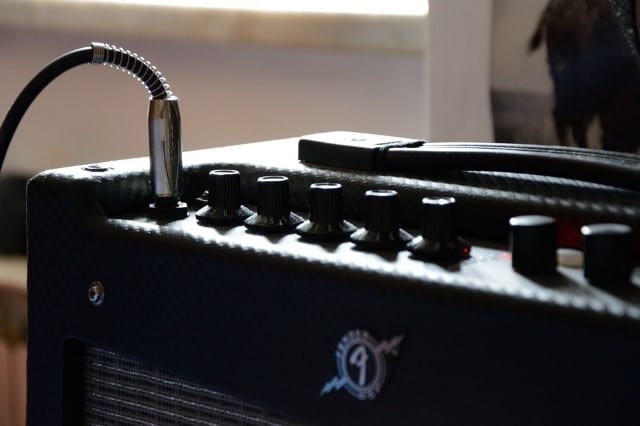 When it comes to choosing the best bass amps, there are a number of things that need to be seriously taken into consideration.
Head and Cabinet vs. Combo App
Similar to standard electric guitar amps, there is a need to identify if it is really a requirement to use a high-gain unit. As a general rule of thumb, the gauge in making a decision has something to do with the purpose of use.
For example, if you plan to play in smaller clubs and studio gigs, then an "all-in-one" combo app is the best option to consider. A well-designed amp and speaker combo that features a closed-back will play loud enough for small to medium-sized venues. Some players add an extra cabinet in order to further reinforce the lowest octave.
On the other hand, for auditoriums, bigger halls, and open areas, high-powered heads combined with a single or double cabinet is are the best pick. They feature mega-watt powers that can play clean and loud down to the low E-string.
Tube vs. Solid State
If you are searching for a high-power bass amp that will fit your budget needs, a solid-state amp will meet such a requirement. Tube amps, on the other hand, are generally more expensive. They are also more fragile.
The difference in performance lies in the way a solid-state amp works in overdriving compared to a tube amp. While solid-state amps play loud enough, the distortion that is produced once they reach the upper limits is not really pleasant to the ears.
Tube amps produce a more pleasant overdrive. Keep in mind, however, that high quality solid-state amps are also created with enough headroom to avoid overdrives, so it is something that you need to be aware of.
Speaker Size
When it comes to bass amps, many people are led to thinking that bigger is bigger, though this is not really the case. Some actually prefer the sound of multiple smaller speakers in a single cabinet, while others prefer the sound of one or two bigger speakers. They are having multiple smaller speakers inside a bass cabinet offer a more accurate and tighter sound. Bigger speakers tend to produce heavier, or even mushy kind of sound.
Speaker Cabinet
To accurately reproduce bass frequencies, the diameter of the speaker has to be very large, with the capacity to move in and out a long way. A regular guitar speaker is not able to handle the movement requirements for producing bass frequencies.
Basically, this is the reason why bass cabinets have to be ported or sealed. At the lowest frequencies, there is a need for the speaker to have air in the box, pushing back a bit to keep it controlled. The length and size of the port tube also ensure that the speaker stays under control even at lower frequencies.
Number of Speakers
A number of speaker cabinet combinations are currently available to choose from. Some of the most ideal for bass guitar are those with 4 x 10", 1 x 15", and the 8 x 10" sizes. For playing in bigger venues, some combine a 4 x 10" with a 1 x 15" cabinet to use a crossover that sends the lower frequencies to the 15" speaker for depth and fullness, and the 4 x 10" for punch and clarity.
Number of Channels
With bass amps that come with dual channels, you can set up different E.Q. and effects chains, switching easily in between them. If you want to achieve an internal overdrive, two gain controls will be helpful in order to control both volume and distortion amount. The E.Q. will either be a basic 3-knob tone control, or a better sophisticated parametric is available.
Construction
Bass cabinets have the tendency to vibrate more than other types of cabinets. Thus, the construction has to be durable and solid. The wood also needs to be thicker. Since they are also generally heavier, it is also common for these cabinets to be roughly handled. It is best to speaker screens and metal corner caps.
Amplifier Power
For practice sessions, a 100-watt amp is an ideal option. Still, since lower frequencies tend to draw a lot of power for getting heavier and bigger speakers back and forth, you may want to consider having an amp within the 200 to 400-watt power range.
Portability
Bass amps tend to weigh heavier than regular guitar amps. For this reason, it is often wise to ensure that your bass cabinet or combo has sturdy features that offer portability.
FAQs
Who makes the best bass amps?
When it comes to making bass amps, several players are currently out in the market these days. According to reviews from enthusiasts, the following are the top 10 bass amp brands:
Gallien-Krueger
Ampeg
Hartke
Peavey
Trace Elliot
Orange
Fender
Laney
Ashdown
TC Electronic
How many watts is good for a bass amp?
As a general rule, bass amps require higher wattages compared with guitar amps since bass amps need more headroom in order to push a clean, strong low-end signal to cabinets with huge speakers for projecting lower end sound. I
If you play along with a drummer, you may need a higher watt amp. Make sure that your bass can still keep up with your guitar, putting out anywhere from 2 to 4 times more watt power than the guitar amp.
A 100 to the 150-watt bass amp is the minimum for use in rehearsals and smaller gigs. A 300-watt bass amp is also better as it allows the amp to push the same or even louder volume with less strain or effort.
Does a bass guitar need a bass amp?
If you have access to regular guitar amps, you may no longer need to get a new bass amp. So long as you care about the frequency and volume levels, it is fine to play bass using a regular guitar amp. Still, a bass amp offers a specialized sound. If you consider yourself as a dedicated player who wants to play regular sound levels, a bass amp is recommended.
Do bass amps have tubes?
Generally, there are two types of bass amps out there – tube and solid-state amps. The choice on which one to use highly depends on the purpose of use.
Does speaker size matter?
Not necessarily. Modern versions of bass cabinets are designed to reinforce low-frequency response inside a well-built 4 x 10-inch cabinet, actually allowing them to deal with a low B-string.
A bigger 15-inch speaker will still be able to move a space with a lot of low-end rumbles, which is why we can still see some 1 x 15-inch combo amps and cabinets, which are ideal for practice rigs and smaller gigs.
Conclusion
The bass amps featured in this review will give you a taste of the options that are available out there, and which ones merit your attention and cash. Still, there are several others that are not included in the list, but now you have a snapshot of the ones that are popular in the market.
Of course, you will not be making a decision based on the popularity of a unit. Along with the guide and tips mentioned above, you can make a wise purchasing decision based on factors such as your purpose of use, budget, needs, and preferences.