Music has that ability to make you groove and vibe. A good track can uplift your spirits and compel you to shake a log. Some songs, however, do a lot more. They can compel you to hit the dance floor. Ask any good DJ and they'll say that they have a playlist which can transform an awkward introvert at the club into Michael Jackson. In this article, we have compiled a list of songs from various genres and time periods that compel you to shake a leg. These songs are perfect for activities such as working out, jogging, gaming, or dancing because they make you want to move.
Dancing in the moonlight by Toploader
As its title would have it, this song will make you want to dance your shoes off. 'Dancing in the moonlight' is a mixture of pop and rock, which was released in 1999. This song is all about grooving to the music and letting it all go on the dance floor. The lyrics are romantic and you should find a dance partner, if you're looking to dance on this one. To sum this song up in one sentence, 'Dancing in the moonlight' is one feel-good song.
Smooth Criminal by Michael Jackson
It's a very hard task to choose any one of Michael Jackson's songs for this list as almost all of them make you want to break dance. Jackson is called the king of pop for a reason. His music has that vibe which would make you get up and dance your heart out. 'Smooth Criminal' is one of his more intense songs that really gets things going. It was released in 1988 and became an instant hit. People took to the dance floors and began imitating Jackson's moonwalk. This is one serious contender when it comes to songs that compel you to shake a leg.
Bad guy by Billie Eilish
The talented 18-year old American pop artist Billie Eilish has been dishing out new tracks left and right. Her most popular track 'Bad Guy' has gained immense popularity among young club-goers. It's classified as an alternative/indie song and has a very unique rhythm to it. However, there's no denying that it will get you moving once you listen to it.
In the end by Linkin Park
When it comes to legendary rock bands, one has to mention Linkin Park. Linkin Park has made us head-bang for years, until the untimely demise of the lead singer Chester Bennington. 'In the end' by Linkin Park was released in 2000 and it quickly gained popularity among the American youth. The guitar riffs and the drums will ensure that you move to this song and that you move hard.
Jailhouse rock by Elvis Presley
Elvis Presley is known as the king of rock and roll in the music world. When he first came to the scene, he quickly became famous for his unorthodox dance moves. He was hated by the elders and loved by the youth. His songs would make you dance for hours and hours. 'Jailhouse rock' is one such song of his which has this groovy vibe that pulls people to the dance floor. In the music video of this song, one can see Presley dancing in a jailhouse with other inmates. Till this date, it is considered one of the best rock and roll songs to have ever existed.
Gucci Gang by Lil Pump
New school rap is known for three things: flashy music videos, tattooed rappers and dope beats. Released in 2017, 'Gucci Gang' by Lil Pump is a banger that makes people jump. The magic lies in the dumb yet catchy lyrics of the song and its hypnotic beat. Producers play a major role in the new school hip hop scene as they are the ones who supply the dope beats. The beat of 'Gucci Gang' was produced by the talented producers, Bighead and Gnealz.
Revolutions 9 by The Beatles
If you're looking to have a good time, then it would be a good idea to check out the entire discography of The Beatles. Regarded as the best rock band and pioneers of the genre itself by critics and fans alike, The Beatles sure know how to liven up a party. Their fast-paced song 'Revolutions 9' is a testament to that fact. In the beginning, the song will make you wonder whether it is even a song or not. But it's a song created for dancing in a trance. It's a very postmodern take on rock music.
Misirlou by Dick Dale & The Del Tones
Composed in 1963, this song is a fast-paced instrumental featuring revolutionary guitar work. It's a very powerful piece of music and that is exactly why it was used by Quentin Tarantino in his classic film, 'Pulp Fiction'. The song quickly became popular among the masses after the movie released.
He.Art by Astrix
Music has embraced technology with open arms and this union has blessed us with a variety of genres – EDM, techno, and whatnot. EDM is truly a revitalizing genre of music. It is created solely for people to jump around in concerts and move to the beats and drops. Astrix is an Israeli trance music DJ who revolutionized the whole trance scene with his impactful album, 'He.Art'. It was difficult to choose an individual song from this album as it is a concept album, in which all songs are connected to one another. Thus, if you really want to shake a leg or two, you should give this whole album a shot.
Super Freak by Rick James
Released in 1981, this funk song can really shake some bodies. Rick James is an amazing funk artist whose music has elements of soul, funk and a lot of rhythm. Even today, he is considered one of the most influential funk artist to have ever existed.
Buffalo Soldier by Bob Marley
Reggae music is usually very laid back and you wouldn't think of dancing to it. Yet, the Reggae legend Bob Marley never fails to surprise us. 'Buffalo Soldier' is one of his livelier song which people can dance to and have a good time. It was released in 1983 in the album 'Confrontation' posthumously.
The Real Slim Shady by Eminem
New school hip hop has its charm, but nothing can beat the wild beats and hilarious lyrics of old school Eminem. Eminem is still active in the hip-hop scene, but his old records like 'The Real Slim Shady' were the ones which defined his career. Within the initial 30 seconds of the song, you will know the treat you are in for. It will make you dance and break down laughing in the middle of dancing.
White Room by Cream
'White Room' by Cream is a psychedelic rock song. Cream were a British band founded in 1966 in London. This is one of their most popular songs. It is hypnotic and something that you can dance to. People who love to dance in altered states of consciousness will definitely enjoy this particular song due to the image it paints through its lyrics.
Stayin' Alive by Bee Gees
'Stayin Alive' by Bee Gees was released in 1977, but it only feels as if it was released yesterday. The song is perhaps the grooviest song out there. Due to its likeability and ability to induce dance and movement out of nowhere, it has been featured in countless movies. When Hollywood takes a liking to a song, it never goes out of fashion. The song is still alive in dance clubs, where people move to it. It is Bee Gees' most popular song.
Get Lucky by Daft Punk
Daft Punk is quite famous for its electronic music and has been for years. During the initial years of electronic music, Daft Punk was one of the few names that made it. The band is composed of a French duo. Their 'Get Lucky' is one of the most popular songs.
Jump Around by House of Pain
This song was released in 1989 and it stayed true to its name as it made people jump. Its fast-paced music and funky vocals really made some legs shake. The group House of Pain shot to popularity because of this very song.
We found love by Rihanna
A list which consists of songs that make people move isn't complete until Rihanna is mentioned. This uplifting dance song was released in 2011 and became an instant hit. The song is about love, life and living life to the fullest. As a cherry on top, the song features Calvin Harris. If you're making a playlist for a dance party, be sure to include this song in it as it will rock your world.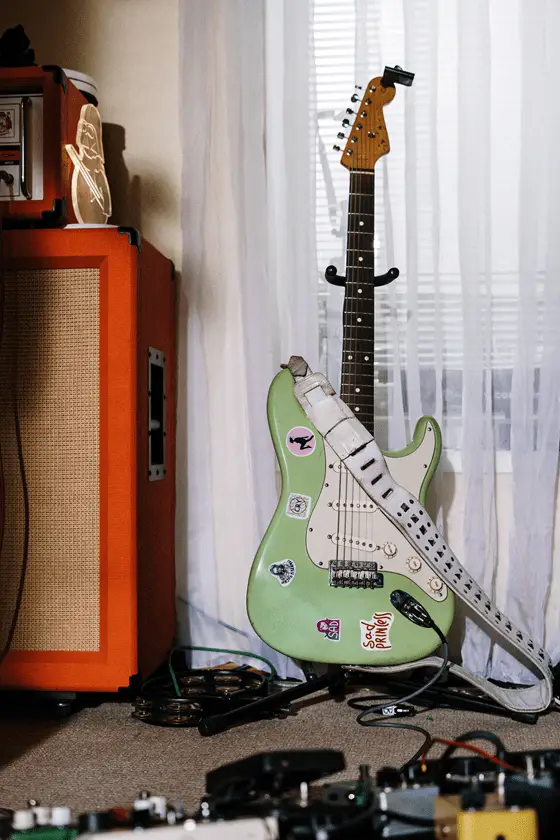 There are so many amazing songs out there that can compel you to shake a leg. It is impossible to include them all in one list. But that's a good thing because it means we will never run out of good music. Music is one thing that keeps the souls of human beings alive and it should be cherished.