Human beings despise the idea of dying. Yet, it is a truth of life. What goes up must come down and what is alive must someday die. For most of us, it can be quite hard to say goodbye to our loved ones who leave us. To honor our loved ones one last time, the least we can do is make their funerals as perfect as they can be. Choosing the right kind of music for a funeral is very important. Music can play a significant role in making the whole experience cathartic. There are no rules to the kind of music you can choose as it depends upon the wishes of the deceased and the sensibilities of their loved ones. In this article, we will cover some amazing pieces of music that can be played at a funeral service.
Top funeral songs to say goodbye
It's a myth that good funeral music can only come from certain genres. It is true that some genres do have music which have traditionally gone along with funeral services. Yet, the world is changing and music is a liberating force. Here are some top funeral songs to say goodbye from various genres and time periods.
Imagine by John Lennon
John Lennon was a legendary musician who also happened to be the founding member of The Beatles, a band regarded as one of the greatest by music critics. His song Imagine was released in 1971 and it was an instant hit due to its hopeful message. The song is about imagining a better world for all and it really makes one reflect. A perfect choice for a funeral as many believe that there is a better world beyond this mortal life.
My Sweet Lord by George Harrison
George Harrison was the lead guitarist for The Beatles and his songs had a way of entrapping one in their melody and the depth of their lyrics. If you're looking for a very devotional piece of music oozing with love, then My Sweet Lord is the perfect choice for you. In this song, Harrison's devotion for God is clearly visible. It's a very appropriate song for a funeral, especially if the deceased was a Beatles' fan and deeply religious.
1812 Overture (Conclusion) by Tchaikovsky
Most funerals tend to have classical music. If you're going with the traditional way, then what better choice than Tchaikovsky's 1812 Overture (Conclusion). The piece symbolizes the relief of Russian people when Russia successfully defended itself against Napoleon's army. It's one of the best pieces of classical music to have ever existed.
I'll be missing you by Puff Daddy and Faith Evans
To fully grasp the meaning behind this melodious song, some context is required. This song is a tribute to Notorious B.I.G. Puff Daddy, a close friend of Biggie, came together with Biggie's wife, Faith Evans, to create this masterpiece. This rap song is bound to make people cry at a funeral.
Legends by Juice WRLD
These days, it isn't uncommon for people to play modern hip-hop songs at serious events such as funerals. Legends by Juice WRLD is a rap song, written as a tribute to his fellow deceased rappers, XXXTentacion and Lil Peep. The song evokes sadness and questions why young artists of today's generation are not making it past their early 20s. If you are not closed off to unorthodox music choices, then this rap song might be what you're looking for.
Bittersweet Symphony by The Verve
Released in 1997 by the English rock band The Verve, Bittersweet symphony combines modern rock with classical elements. The result is a musical piece that stays with you for a long time. The depth of its lyrics makes one reflect on the nature of life itself. The song will make you reconsider some things in life – whether it is worth it to chase money without realizing that we're here for a short time. It's a top funeral song.
Moonlight Sonata by Beethoven
As mentioned before, classical music is the traditional choice for a funeral. And who can be better than the master of them all, the German legend Ludwig van Beethoven. Beethoven's Moonlight Sonata is a work of art that sits at a level which cannot be touched by any other piece of music. It's a very powerful song, which when played makes time come to a halt. Moonlight Sonata is a serious contender when it comes to top funeral songs.
Wish you were here by Pink Floyd
In modern music history, Pink Floyd has held a special place in the heart of the music industry. Their experimental rock has made many marvel at their extraordinary talent. 'Wish you were here' was a song written as a tribute to an ex-member of the band, Syd Barrett. Barrett had to leave the band as his mental health deteriorated. The song exudes a feeling of grief. It makes you wonder what could've been if things hadn't gone a certain way. If played at a funeral, it will definitely bring out the emotions of the attendees.
Highway to Hell by AC/DC)
Some people want their funeral to not be so morose. From a different perspective, a funeral is a celebration of life. It reminds us how precious life is and to enjoy it while we have it. It is possible that the deceased would want his/her loved ones to not be shattered with grief at their funeral. Such tension at the event can easily be released by a funny song. Highway to Hell by AC/DC is the perfect choice for a funeral, if you want to get a few laughs. The song, when played at a funeral, jokingly implies that the deceased is on a highway to hell.
I'll be there for you by The Rembrandts
This is a very popular song which also featured as the theme song of the TV show, 'Friends'. The song's uplifting lyrics and beat can do wonders at a funeral. It is about your loved ones being there for you even during tough times. The song is a perfect fit for a funeral. It's sad, yet uplifting at the same time.
See you again by Wiz Khalifa
This is a song that has the potential to make people cry. 'See you again' is a song about a friend saying goodbye to another friend. It was also used in the movie 'Fast and Furious 7'. Paul Walker who had been a part of this movie franchise since its beginning had died in a car accident halfway through the seventh movie's shoot. The song plays towards the end of the movie, when Walker's character and Vin Diesel's character go their separate ways. The song is about letting your loved one go and hoping to see them again in heaven.
The Message by Dr. Dre featuring Mary J. Blige
Blige and Dre created this piece to pay tribute to Dre's late brother, Tyree Du Sean Crayon. Tyree died while breaking up a bar fight, and this song would be made a decade later. The history behind this song and its theme make it extremely sad. This song consists of Dr. Dre asking God why he took away his brother.
Don't worry, be happy by Bob Marley
If you don't want people to cry at your funeral, you should choose Bob Marley's 'Don't worry, be happy' as your funeral song. It doesn't get simpler and more uplifting than the Reggae king Marley singing for people to be happy.
American Pie by Don Mclean
'American Pie' by Don Mclean is one of the most cathartic songs out there. It has a sweet melody and rhythm with deep lyrics that can make you cry. Written as a tribute to another musician, Buddy Holly who died in a plane crash in 1959, this soulful song was an instant hit. The music is uplifting, yet at the same time, the lyrics of this song are quite saddening.
Let her go by Passenger
This song can be interpreted as a break-up song, however, it is also appropriate for a funeral. In the end, it is a song about letting people go. Released in 2012, this indie track can render you teary-eyed in just one listen. The theme of this song is what makes it a top funeral song to say goodbye to your loved one.
Let it happen by Tame Impala
'Let it happen' by Tame Impala can be a very unorthodox choice for a funeral song. But if it doesn't offend anyone and people are willing to accept it, this song can be very fitting for a funeral. Underneath its fast-paced electronic music, the song brings up the idea of inevitability of death. It's about the acceptance of death and understanding the meaning of its lyrics can make it easy for people to let go.
What a wonderful world by Louis Armstrong
Louis Armstrong is another legend who has the capability to hypnotize his audience with his music. His song 'What a wonderful world' makes us think how lucky we are to be living in a world like this. The aesthetic imagery of planet earth and Armstrong's soothing voice and music makes us grateful for life. The song compliments the funeral, which is also a celebration of life and a dignified goodbye to the departed.
It is not death to die by Sovereign Grace
Along with classical music, Christian songs are another go-to choice for funeral songs. These songs have religious meanings and are quite comforting for the loved ones of the deceased. 'It is not death to die' by Sovereign Grace is one such song which reminds the believers that death is not the end. It talks about how the deceased has gone back to the loving arms of Jesus Christ, which makes it a really comforting funeral song.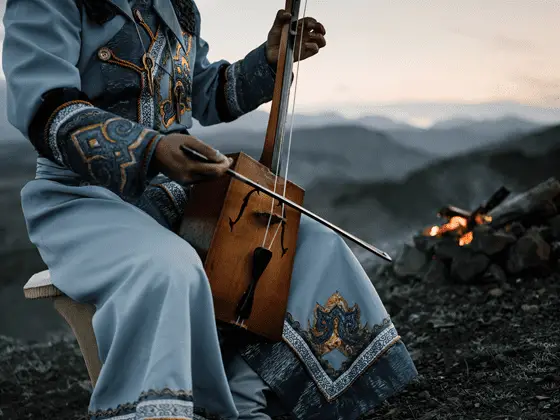 Good music can really set the theme and the tone of a funeral service. It can relieve tension, make people cry, help them gain a new perspective on life and let go of the dead. Truly, music is a very powerful force.