Life throws up many trials. At some, we don't succeed and fall into deep despair. Melancholy sets in when we are down and out of trying. But, it's never too late to cheer up and take a fresh look at life and begin again. As the saying goes – Tough situations don't last, but tough people do!
Research also suggests that listening to cheerful and happy tunes changes our mood within minutes. It also improves our brain functions and keeps us away from negative thoughts. Surprisingly enough, music is also effective in curing psychological conditions and alter thinking patterns. Faster music helps think clearly and fast while soothing tunes release happy hormones and relieve stress.
Music is a great source of lifting the spirits up and become an 'alive' soul. To beat the situations of desolation and despair, keep a handful of songs ready to make you shift your stance in life.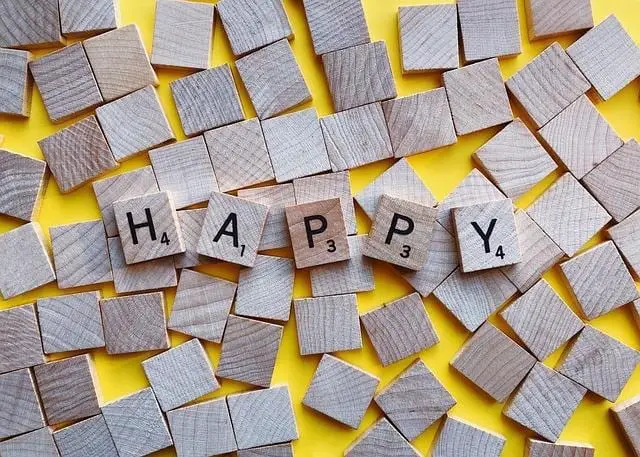 Presented here are some songs that can cheer you up anytime:
Tightrope (Janelle Monae)
The song is pumping and boosts the spirits high while the meaningful lyrics and funk add to its glory. Whenever you are down, you should tune into this song and throw up a dancing step or two. It was sung by Janelle Monae, eight times Grammy-nominated singer.
Uptown Funk (Mark Ronson)
Uptown Funk was written by Mark Ronson and sung and performed by Bruno Mars. It is categorized as funk-pop and was released in 2014. With the spirit depicting 80s traditional masculinity, Uptown Funk simply pulls up and shows the bright side. The song won Grammy Record of the year in 2016 Grammy.
I Gotta Feeling (Black Eyed Peas)
The song was released in 2009, and it is dance-pop for the party people. The song talks about being happy and not giving up during the lows in life. So when you plug in to listen to this Black Eyed Peas creation, then increase the bass and be ready to jump high.
Don't Worry Be Happy (Bobby Ferrin)
The song Don't Worry Be Happy is self-explanatory. It was sung by Bobby Ferrin and exudes reggae and jazzy tones for anyone to leave the stress behind and to break into dance moves. Don't Worry Be Happy was composed and released in 1988. It won three Grammys for being a truly happy song in the year 1989.
Dancing Queen (Abba)
Categorized as disco and Europop, Dancing Queen is an iconic song of the 1970s. It was written by Benny Anderson, Bjorn Ulvaeus, and Stig Anderson. The song was a hit across the world and entered the Grammy Hall of Fame in 2015. The song's rhythm is medium-fast and the tone in which it's sung is outright spunky and happy.
Shut Up and Dance (Walk The Moon)
Pop-rock genre, Shut Up and Dance by Walk The Moon is another song to let you thump feet. The song talks about hitting the dance floor with a female character wearing a black dress. It was released in 2014 and is sung by Nicholas Petricca.
Love on Top (Beyonce)
Released in 2011, sung by ace singer Beyonce, Love on Top is R&B, and also flash tones of retro-soul, disco, and retro-pop. Beyonce has performed in the music video along with male dancers. The song is peppy, cheers up instantly and put their dancing shoes on.
Why Not (Hilary Duff)
A teen icon, Hilary Duff sang Why Not in 2003 under the Walk Disney label. The song is pop-rock and the video is set in Los Angeles. The song is motivating and speaks about taking chances at life, being a good sport, and believing in yourself.
Can't Stop The Feeling (Justin Timberlake)
The song is sung by Justin Timberlake and was released in 2016. It is categorized as disco-pop and was one of the most selling songs of the year in the US. Before, you plug in to play this song, be ready to instantly bounce and do some flip-flops as well.
Happy (Pharrell Williams)
This song is quite popular, it won a Grammy and MTV music awards as well. The song is neo-soul and was released in 2013, had some zesty lyrics to make anyone groove to them. Pharell Williams struck gold with this release while it was released as a soundtrack of the animated movie Despicable Me 2.
Pocket Full of Sunshine (Natasha Bedingfield)
Natasha Bedingfield, a celebrated solo singer in America sung this song in 2008. Her powerful vocals have added magic to many melodies. The lyrical beauty of Pocket full of Sunshine lies in its words, while its genre is pop. It is a perfect way to energize the soul and look at the positive side of life in a fresh manner.
C'est La Vie (B*witched)
The 90s hit, C'est La Vie (B*witched) has ruled the Billboard charts. This French song is a peppy number with a music video that can make anyone groove to the tunes. So, let your soul sing and dance loud with this melody.
Tide Is High (Atomic Kitten)
Soft and strong lyrics inspiring lyrics makes the song – Tide is High by Atomic Kitten, an instant capturer. Belonging from the rock genre, it was released in 1967. The Tide is High swiftly touches the stressed strings of your soul and makes you leave the despair to stand up one more time.
What The Hell (Avril Lavigne)
Released in 2011, singer Avril Lavigne ruled the charts with this song. It was a worldwide hit while the genre is pop-punk. Sung by a versatile singer like Avril Lavigne, What the Hell is a perfect take to revert back to situations that put you down.
Shake It Off (Taylor Swift)
From the fifth album of Taylor Swift, Shake It Off has a soul of its own. It was released in 2014 and is categorized as dance-pop. Taylor Swift has sung and performed in the song video. The song is a perfect composition to kick away the blues and stay happy and cheerful, even when the whole world is against you.