Watching a live show, concert, or a live act in Houston has become more accommodating because of a new music complex. This is White Oak Music Hall, or WOMH is a huge multi-story performance venue in Houston that music lovers are raving about.
Chances are you're here because of a show that's playing at the White Oak Music Hall soon, or you want to look for a venue for your own show. Yes, WOMH can feature performances, and it can also serve as a venue for private engagements as well. Let's find out more about WOMH and some of the most important things to remember when you get there.
What is White Oak Music Hall?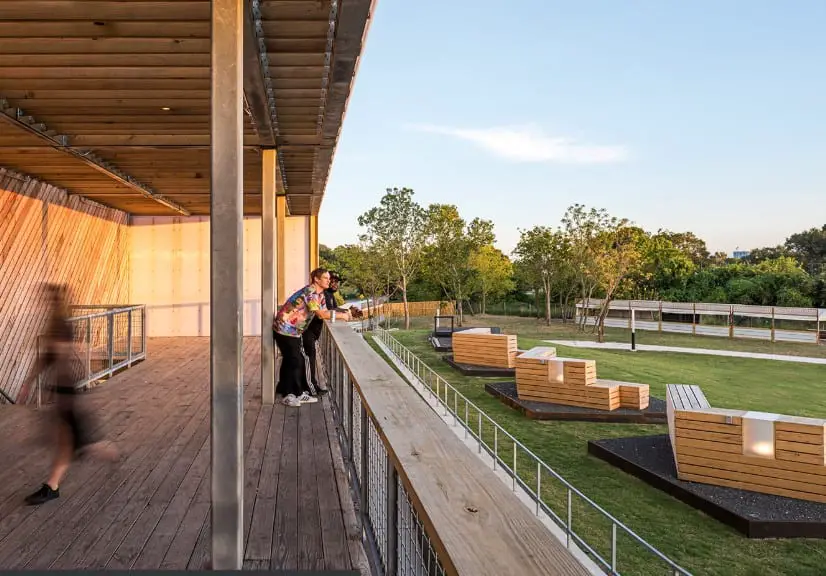 White Oak Music Hall is a music venue, private events venue, and a place to appreciate your favorite musical and performance artists.  
WOMH is at 2915 N. Main, Houston, Texas, at the corner of North St. and N. Main. If you're from downtown, it's just 1.5 miles north of downtown Houston. You can get here by private car, by public transportation or by using ride-sharing services.
Indoor and outdoor performances
White Oak Music Hall is a very spacious venue, and it may not be the regular musical venue you're used to. WOMH sits on a five-acre private area with sprawling outdoor areas and plenty of parking spaces for patrons. There is a three-stage indoor performance area, and there are outdoor live music areas as well.
WOMH is the venue and host to hundreds of live performances and musical events year after year. Performances are from all genres, especially local and national touring performers.  Meanwhile, their online website is managed by concert booking and promotional company Pegstar Concerts.
There are several sections in the White Oak Music Hall complex. The Lawn is an outdoor venue while the Upstairs is a small indoor performance venue. For a larger indoor venue, WOMH features the Downstairs.
WOMH has three separate spaces, so you can expect three artists or three performances performing at the same time in a given hour or time of day. If you are here for a show, you must check the show listing on the WOMH website so you can check what venue in the WOMH is the artist in. Usually, the exact venue is also indicated in the invitation, poster, announcement, or ticket.
Seating
Most of the WOMH shows are general admission and are standing-room-only. Shows at WOMH Downstairs and the Lawn have limited seating, and thus it's best to come early to get the best seat in the venue.
Seats may also be offered through a show-by-show basis as a ticketing option, so check out the details about the show to reserve your seats early. Meanwhile, shows performed at the WOMH Upstairs are all general admission and are standing-room-only.
Everyone is welcome to watch shows at the WOMH. But take note that there are limited seating disabled and pregnant individuals in designated ADA viewing sections of the venue. Disabled persons with their service animals are welcome too, despite the no pets allowed policy. And for more information regarding disabled and pregnant seating, email boxoffice@whiteoakmusichall.com.  Disabled facilities are also available, and most of the areas are wheelchair accessible as well.
Tickets
Tickets to shows at White Oak Music Hall shows they are mostly available from the venue website. Just click on the "Buy Tickets" link, which is easily seen next to the show listing.
Still don't know which shows to watch at the WOMH?  You can always come over and check the shows at the box office section and purchase tickets at the venue. You may also check out the latest shows from their online site and buy tickets there.
Shows start promptly unless there are some unavoidable concerns which can affect door times. Also, door times may subject to change. It's best to check WOMH official website for the show listing specific information. Door times posted online are only guidelines and may change depending on the show's schedule.
Some important information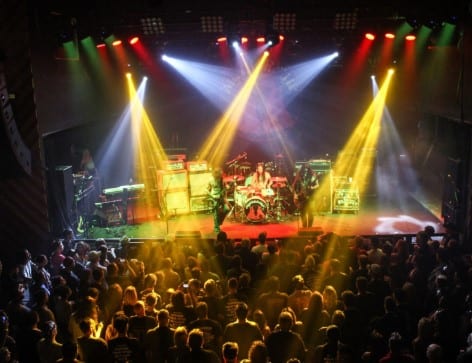 Because WOMH has an outdoor venue, it pays to know their policies due to weather concerns. From their website, WOMH says that their shows are rain or shine, also included are scheduled performances at the Lawn.  And in case of inclement weather that makes it unsafe to be outdoors such as lightning, heavy rain, high winds or flooding). Shows many be canceled or rescheduled for the safety of the audience, performers and staff.
In the event of a cancellation due to weather conditions at the venue, ticket holders and customers will be reminded immediately after the decision to cancel the event is made. Customers may be contacted through email, social media, and from the app. The announcement will also have further instructions on how to deal with refunds, rescheduled performances, and more.
But take note that only events that were canceled because of inclement weather at the venue are only available if the canceled events are not rescheduled. And if the event is rescheduled, customers with tickets that were originally issued will be accommodated first at the event.
The Lawn is the biggest outdoor events area and is very popular among performers. If this area is affected by recent inclement weather, it can take 2-3 days to prepare it for another show. And if there is severe weather that makes set-up unsafe such as high winds, heavy rain, flooding, and lightning, a show at the area may be canceled despite the weather the next day has improved.
The White Oak Music Hall box office opens promptly at 5 PM on the evening of any scheduled event. You may purchase tickets of any of the shows featured in the box office, or you may buy tickets in advance if you think that this may soon become sold out.
White Oak Music Hall, the official ticketing company, is See Tickets, and you can purchase tickets for any show from this company. WOMH is strongly against scalpers and illegal ticket sales and recommends that tickets purchased directly from their official website are the best way to get authentic/genuine tickets.
In the case of sold-out shows, WOMH may offer additional tickets, but this may or may not be released. There is a ticket waitlist if possible additional tickets will be sold, and people who are signed up for this list are offered first. Only after the waiting list has been served will additional tickets being offered for sale.  This is why it's best to sign up for a waitlist for any show that you missed.
Sometimes, you don't need tickets to come in, but this is only for media outlets. Media passes may be provided to accredited agencies, and this is under the discretion of WOMH. If you wish to get media passes, you should submit a letter around three days in advance of the performance. Email your requests to  info@whiteoakmusichall.com. Approval is under the discretion of WOMH management.
Why you need to go here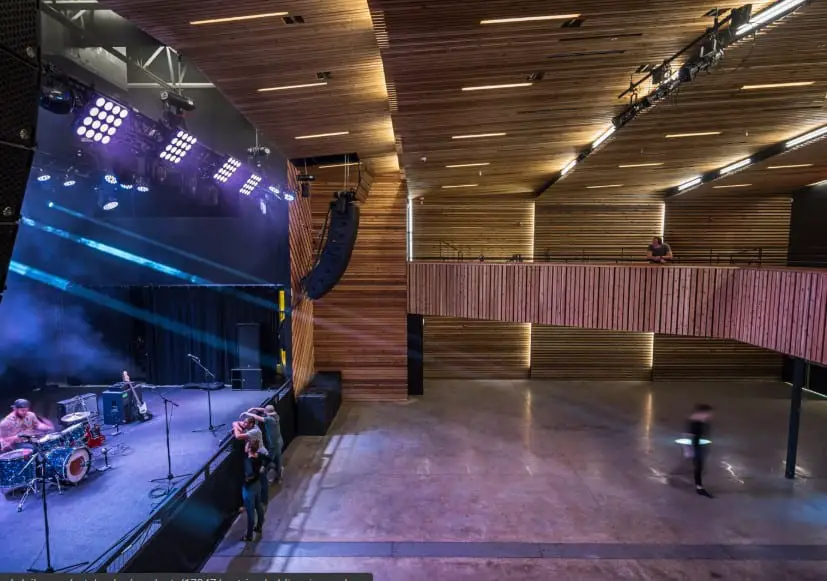 White Oak Music Hall is one of the best music venues in the state, with well-known local and national artists performing here night after night. To this day, the three WOMH venues are fully-booked and ready to serve customers from everywhere and not just in Houston or Texas area.
This venue is also open for private events. You can use their indoor or outdoor venues to hold company events, private engagements, and all kinds of musical events. If you wish to do this, you must contact White Oak Music Hall through email at lauren@whiteoakmusichall.com. Send your email for more information, pricing, and policies of WOMH regarding private venue rentals.
If you want to book an event, you may do so by contacting WOMH by email at  booking@whiteoakmusichall.com.
And aside from awesome shows, WOMH is also where you can meet friends and family at their full bar. Here, you can drink your favorite beer, spirits, wine, and non-alcoholic drinks such as soda, water, and energy drinks. The bars at the WOMH are conveniently located in the different sections. There is a bar at the Downstairs, Upstairs, and the Lawn.
If you want to meet people before or after a show, there is also the Raven Tower. This is located next to WOMH. Raven Tower is where you'll find a full bar, food trucks, and patio drinking or dining. This convenient place is ready to serve customers before and after shows at the WOMH.
Who can attend?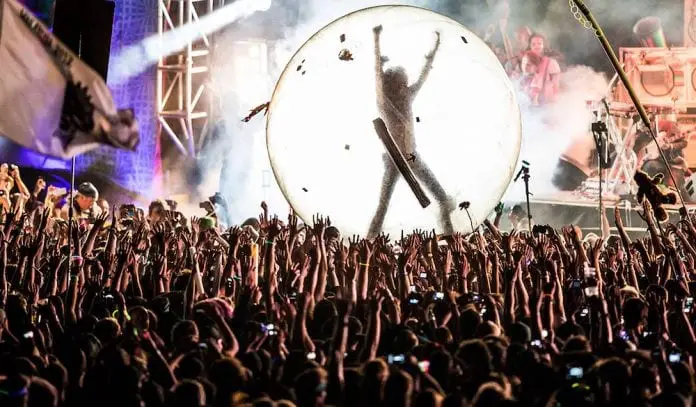 Anyone can attend the events or performances featured at the White Oak Music Hall. Shows that are featured for kids may be held in any venue, and the audience must be accompanied by a parent or guardian. You can be from anywhere to attend concerts at the WOMH. You can be a local, from other cities and towns or you can be from across the country. Don't be surprised to meet friends and family at the WOMH because all the shows here are general admission shows.
Are there any age limits?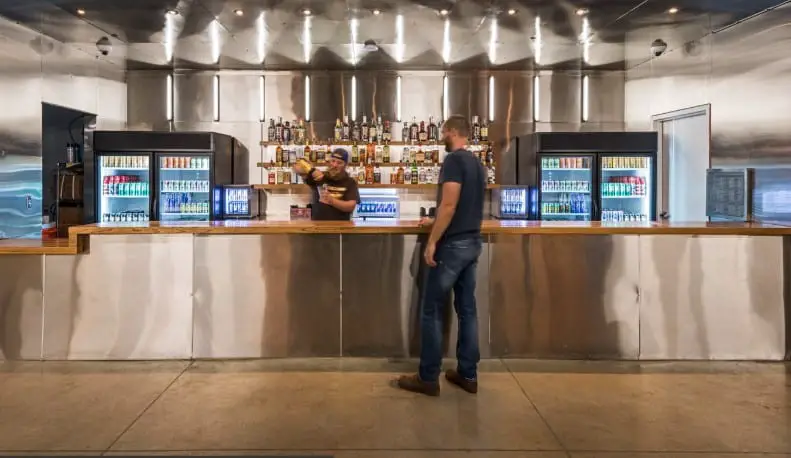 No, there is no age limit to enter White Oak Music Hall, but anyone under the age of 15 should be with his parent or a legal guardian. Since every area is equipped with a full bar, alcoholic beverage service is stricter. Customers should be at least 21 or older with a government-issued ID to be served with drinks.  Children that are taller than 40″ are also required to purchase a ticket.
What to wear?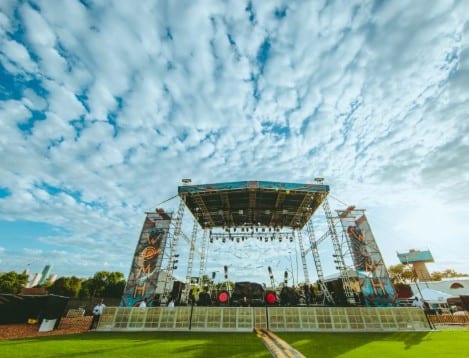 There's no dress code to enter White Oak Music Hall. But you must dress appropriately. For instance, you can't wear offensive, nearly-nude clothing at the Lawn or wear clothes with profane messages as well. Remember, this is a general admission venue.
Things you need to take with you
We recommend that you bring your ticket with you when you arrive. Also, bring a valid identification card, credit cards or cash, any needed medications, and your mobile phone to check for any notifications from the WOMH in case of canceled shows and performances. 
Not allowed in the premises are weapons of any kind, including a weapon called mace. Because alcohol is permitted in the establishment, Texas law prohibits firearms inside the venue, whether these are licensed or not.
Do not come in bags or backpacks that are larger than 14″ in all dimensions. All bags are searched before the customer is allowed to enter.
You cannot bring outside food or beverages, and you cannot take a cooler inside as well. You may record the performance, but video recording devices such as camcorders, Go-Pros, drones, or very large cameras are prohibited.
Large cameras that have detachable lenses are not allowed in the area. Only devices such as mobile phones and small "point-and-shoot" cameras are allowed inside the area. There are also certain shows where any digital recorders are prohibited as per the request of the artist. If you have questions regarding this matter, call WOMH ahead of time. Other devices that are prohibited in the area are audio recording devices, laser pointers, laptops and  tablets
Umbrellas are not allowed in the venue since these obstruct others' views. In the case of rain, use raincoats or ponchos instead of umbrellas. You cannot bring lawn blankets, towels, and tarps as well.
The Lawn is an intimate space that allows guests to come closer to the artist and, thus, to avoid members of the audience from bringing large blankets, towels, and tarps to stop other guests, these are prohibited at the outdoor venue. For shows with smaller attendance or if there are wet weather conditions, blankets may be permitted. To find out if blankets are allowed, check out WOMH social media for updates.
Other equipments that are not permitted inside the venue are strollers, carts, two-way radios, walkie-talkies, flashing lights, strobes, chairs, selfie sticks, flagpoles, or extendable poles, signs, and tents.
Fireworks and explosives are not permitted in the area and any illegal or illicit substances of any kind.
You are not allowed to bring in food, and WOMH does not sell food directly as well. Food trucks are generally found at the site at the Lawn. And yes, you may smoke in the White Oak Music Hall in designated smoking areas in the patios/balconies of every floor in the indoor and outdoor venue. Smoking may be permitted in the Lawn, but is not allowed inside the indoor venue. The same rule applies to people smoking e-cigs or vaping products.
With whom can I go? 
You can go with family or friends to any of the shows in White Oak Music Hall. As mentioned, this is a general admission venue, and most shows here are for the whole family to enjoy.