Known as the "Trickfinger" John Anthony Frusciante is an American guitar player, singer, writer, and producer. He is well-known as the lead guitarist of Red Hot Chili Peppers till the present.  While with the band, he has recorded five albums, and from his solo career, he has released 12 solos and 7 Eps.
Getting to know John Frusciante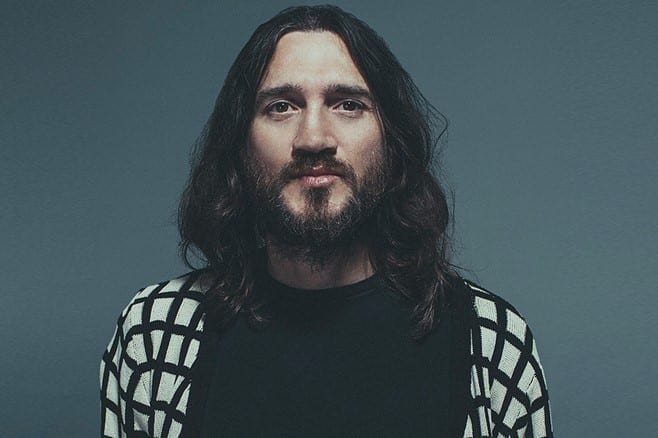 Frusciante is very well known for his techniques in experimental rock as well as in ambient music, electronica, and new wave. Frusciante has also collaborated with many artists such as Mars Volta as he performed as studio guitarists and sometimes a live performer. He also worked with Joe Lally and Josh Klinghoffer.
Frusciante has also produced or recorded with bands like Duran Duran, Swahili Blonde, Glen Hughes, Johnny Cash, Johnny Marr, George Clinton, Wu-Tang Clan, and De Budjana among a few. 
Frusciante joined Red Hot Chili Peppers when he was just 18 years old. The album Californication is one of the band's most popular albums, which reached 15.4 million copies. Other albums he released with the band are By the Way and Stadium Arcadium.
Frusciante has received recognition for his talent and has ranked number 18 on The 100 Greatest Guitarists of All Time from The Rolling Stones in 2003 and 2011; he was number 72. From the 50 Best Guitarists of All Time by Gibson, he was number 42. 
Frusciante is still enjoying a fruitful career as a solo artist and a member of the Red Hot Chili Peppers. 
Frusciante's life and career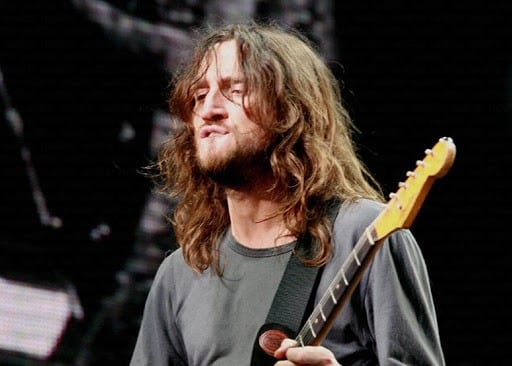 Getting to know John Frusciante and learning his style starts with taking a peek in his early life and career. Frusciante was from Queens, New York and had an Italian descent. He was surrounded by music even in his early life. His father is a pianist, while his mother was a vocalist who had to give up her promising career to care for her family.
Frusciante's family transferred to Tucson, Arizona, and then moved to Florida. When his parents separated, he and his mother moved to Los Angeles in Mar Vista. His stepfather gave him the support he needed to pursue his musical career.
Frusciante started to become a part of the punk rock scene in LA and loved the Germs. He was already a talented guitarist at the age of ten. He once said that during those times, he didn't know what he was doing. He just played every tune, every chord well. 
Frusciante's idols were Jimmy Page, Jeff Beck, Jimi Hendrix, and David Gilmour. When Frank Zappa hit the charts, Frusciante studied his music for many hours. He opted to drop out of high school at the age of 16, but this was also with his parents' permission. He moved to Los Angeles under their support so he can further develop his skills and talents.
Frusciante enrolled in the Guitar Institute of Technology but soon decided that this was not for him.
Frusciante and the Red Hot Chili Peppers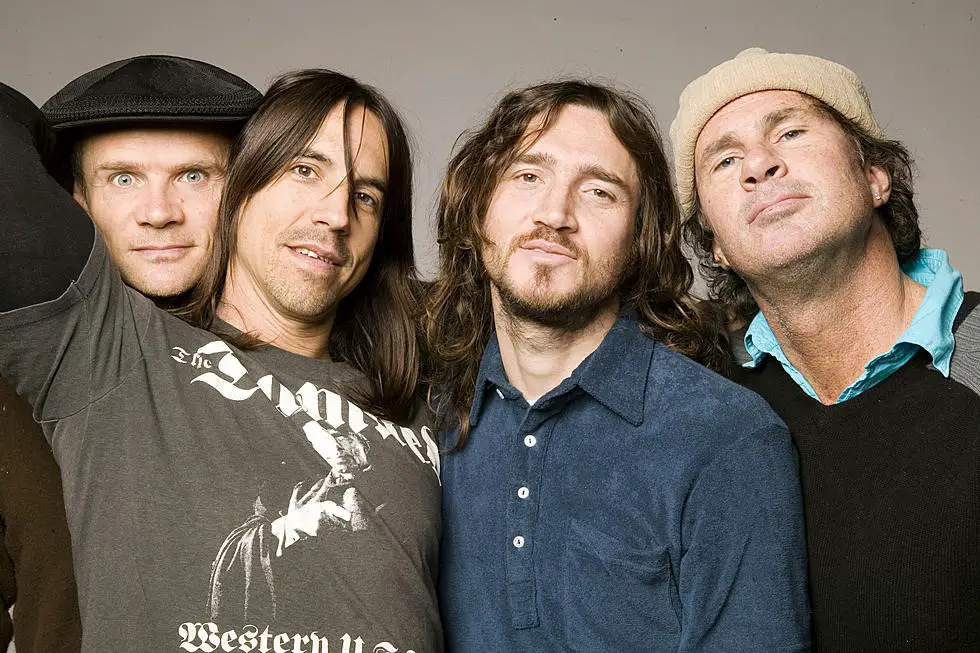 Frusciante first met the Red Hot Chili Peppers in 1984. It was through his guitar instructor who was looking for a suitable guitarist for the band. He attended the performance of the group when he was just 15 years old and soon was the band's most avid fan. He considered Hillel Slovak as his idol, and it is with a passion that he familiarized himself with all the bass and guitar parts of the Red Hot Chili Peppers' three records. 
Frusciante was considered as a guitarist for the Red Hot Chili Peppers when DeWayne McKnight from P-Funk failed to impress the group. McKnight was considered for the part after Slovak died in 1988 due to heroin overdose. Flea suggested Frusciante saying that he knows most of the band's songs by heart. Flea and vocalist Anthony Keidis let Frusciante audition and afterward, agreed that he would be a good replacement for McKnight. 
Frusciante was not a funk-rock guitarist, but he learned the genre through his years with the band. Frusciante said that he had everything he needed to learn the style by copying Hillel's. However, producer Michael Beinhorn recommended that he stop copying Hillel's style and focus on his heavy metal tone, which was not a part of the Red Hot Chili Peppers' three first albums.
Frusciante was certain that Beinhorn pressured him to adapt to a new style he described as "big, crunching, metal-sounding guitar tone." He claims that he had great acid rock tones and sexy, slinky and funky guitar tones as well. 
Frusciante never hid his drug addiction and said that he was even inspired to do drugs because Flea was always high on pot whenever he performed. He also claimed that he was always happy when he was high. He gave up on Red Hot Chili Peppers and focused on his solo work while continuing drug use.
He eventually tried to remove drugs in his system, focused on yoga and meditation. He collaborated with many artists and recorded many personal albums as well. He returned to Red Hot Chili Peppers for the second and third time.
Frusciante also tried different styles and sounds and once tried to shift to electronic music and became very successful. He even released free unreleased albums for his fans to enjoy. In 2019, Red Hot Chili Peppers announced that Josh Klinghoffer will be retiring from the band and that John Frusciante will be replacing him. Their first shows together with Frusciante will be in May 2020 at the Gulf Shores, AL, in Napa Valley's Bottlerock Festival and at the Boston Calling Music in Boston, MA. Frusciante will also join the band in five different music festivals to be held outside the US in June 2020.
Frusciante's musical styles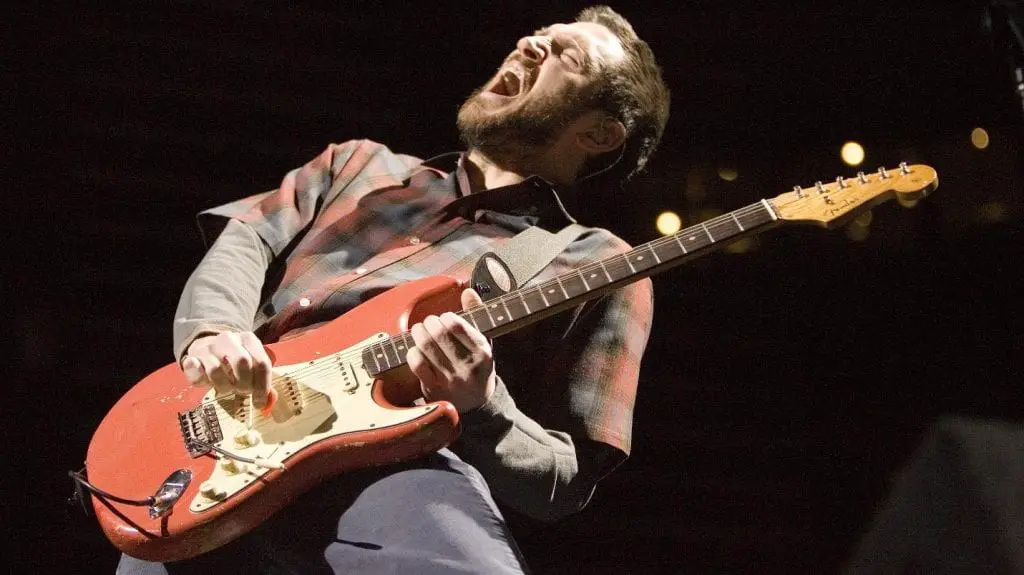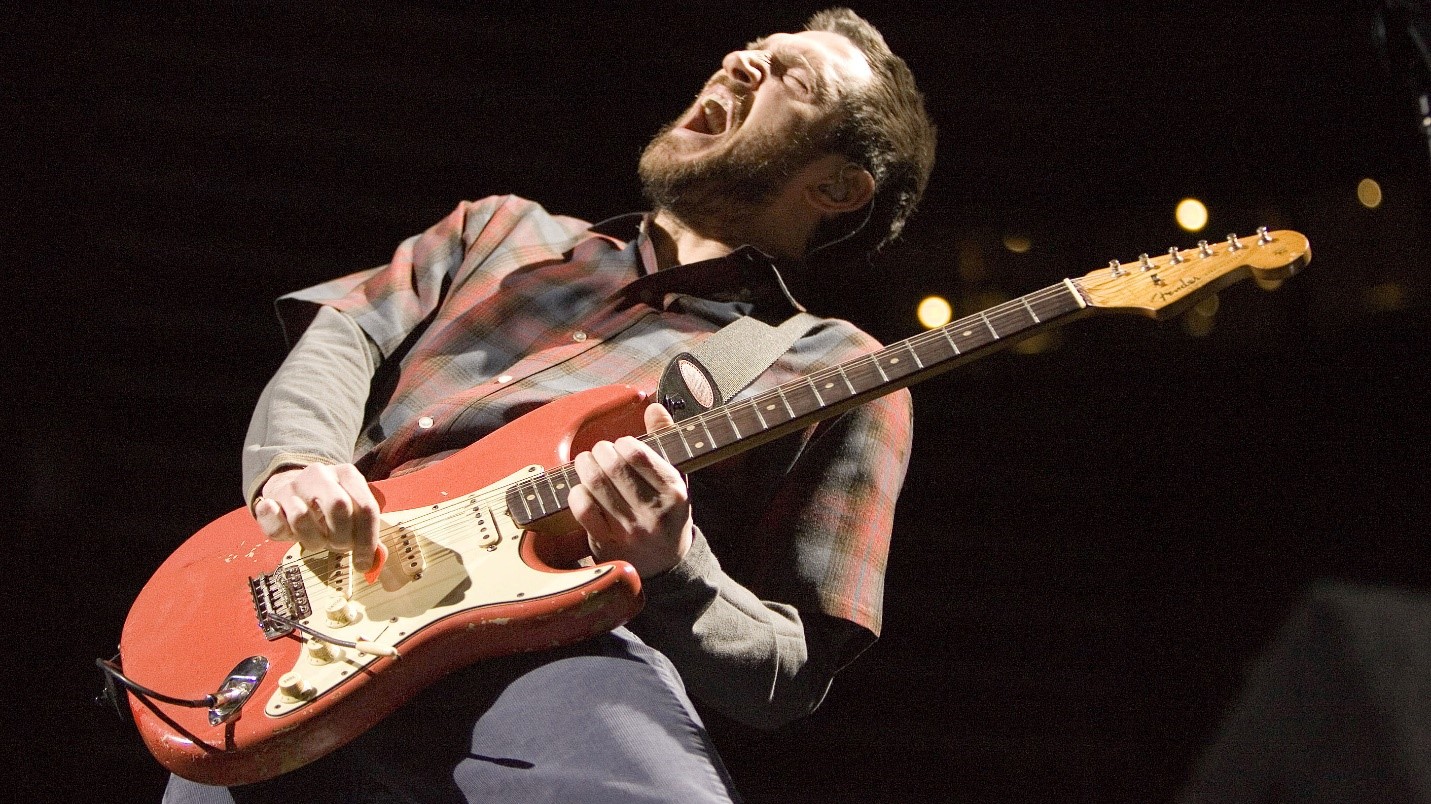 Frusciante's musical styles have evolved for many years, and despite his early skills as a great guitar player, his talents were not recognized until very much later. He attributes his recognitions according to his shift in focus, saying that he wants an approach that is based on the rhythm of the material that Eddie Van Halen and Jimi Hendrix produced. Meanwhile, most of his earlier music was influenced by underground new wave and punk artists.
Frusciante's sound and style were also defined by his love of vintage guitars. All the guitars that Frusciante has used for many years now were made pre 1970. He carefully chooses the right guitar that he thinks is appropriate for a song.
The first guitar that Frusciante owned after rejoining the Red Hot Chili Peppers was a red Fender Jaguar 1962 model. He loved the 1962 Sunburst Fender Stratocaster, which was a gift from Anthony Kiedis when he rejoined the group in 1998. Frusciante also has a 1955 Fender Stratocaster with a maple neck. Possibly the most popular instrument that he owned is a 1955 Gretsch White Falcon, and most of his acoustic guitar work was played using a 1950s Martin 0-15.
Right after leaving the Red Hot Chili Peppers, he changed instruments and used a Yamaha SG for his solo music. He said that many artists like Mick Ronson, Robert Fripp, and Tony Iommi played a Yamaha SG, and this was the reason why he brought the instrument. For his electronic music, he loved the Roland MC-202.
Frusciante's techniques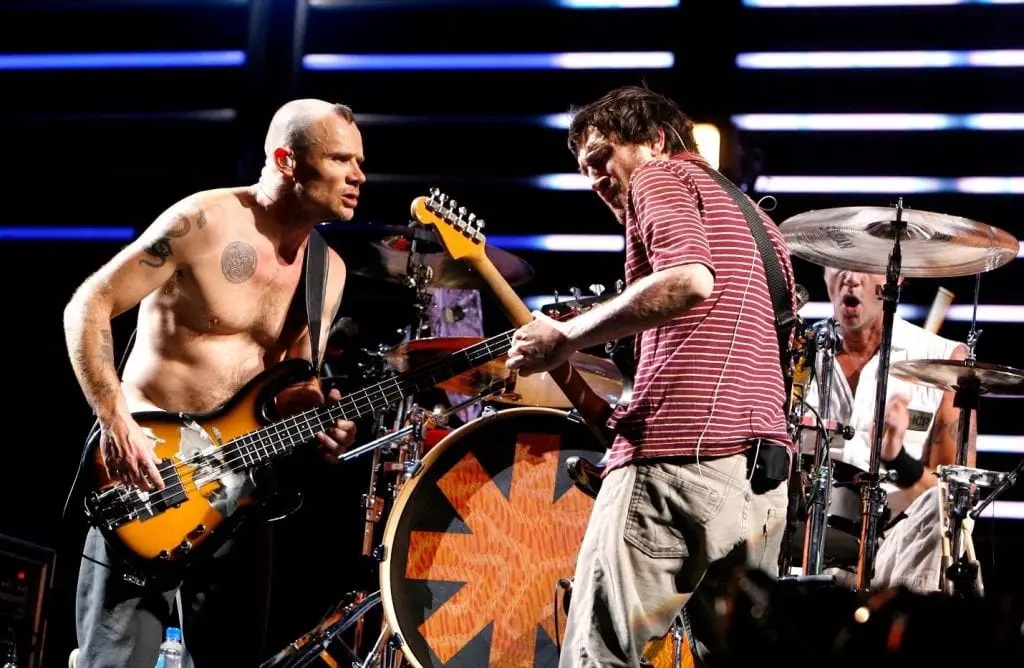 Frusciante emphasizes the correct melody, structure, and tone than virtuosity in his guitar playing. Despite being influenced by many virtuoso guitarists, he said that he tries to minimize this. Frusciante claims that guitar mastery has not evolved since the 1960s, and thus the best guitar players of those eras were unsurpassed.
In the 1980s, mainstream guitarists focused on speed, and due to this, Frusciante said that the skills of many new waves and punk artists had been overlooked. This is the reason why he admires the techniques of players like Bow Wow Wow, Matthew Ashman, and Bernard Summer. He said that the styles of these artists were under-explored and overlooked. 
Frusciante considers himself a fan of technique-inspired artists like Steve Vai and Randy Rhoads but does not want to follow their styles. Frusciante also began to develop a keen interest in "grimy" sound, and because of this, he considers that it is important to mistreat his instruments to create various forms of sound distortion when he is playing solo.
Frusciante also tries very hard to break his stylistic talents, so he can conquer new musical firsts. He stated that most of the output of artists today is copied and that many contemporary players "follow the rules with no risk."
Frusciante has also started to develop his electronic music and progressed in improving his skills with electronic techniques and instruments. He also said that he was happy that R&B and hip hop music were able to integrate his music. He started a blog "My Recent History" and it was here when he said that the aspects of PBX were styles of music that he only thought of many years ago; he just didn't know how to execute these styles then.
Frusciante was initially happy with imperfections in his work, but later on, he said that he wanted his work to be perfect. He never wanted anything off-pitch, out of time, or any unintentional stuff. He claims that he cannot force a song and said that if a song wants to be written or performed, then he was ready to do it.
He has recorded numerous soil work using only an acoustic guitar and often unamplified electric guitars. Frusciante said that modern technology is not as efficient, and because of this, he sees to it that the recording process is streamlined and believed that music comes alive when it is created quickly. 
Frusciante is into recording music with very few takes. With his determination to adapt to new styles, he has worked using a computer as a musical instrument and has learned the ability to merge new and old music production techniques. He uses Renoise as a music tracker and Digital audio workstation as his main program. He uses sequencers, modular synthesizers, drum machines, Arp, and Doepfer, to name a few.
Frusciante's influences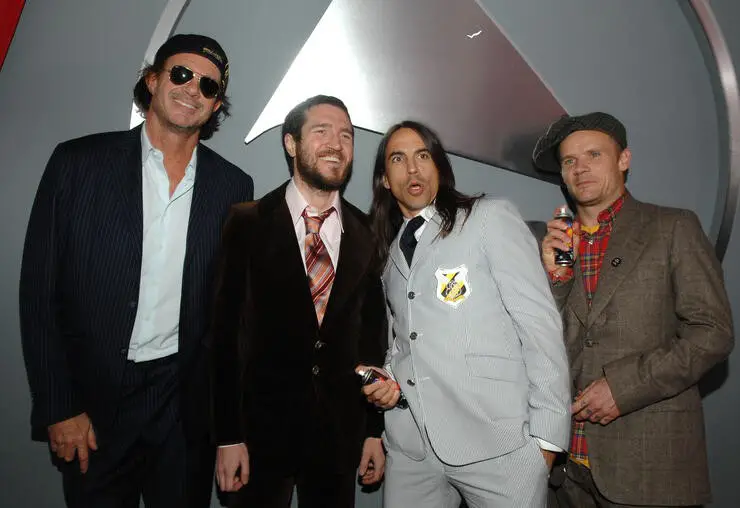 Frusciante idolizes Jimi Hendrix and considers him as his first major influence. After Hendrix, he saw The Red Hot Chili Peppers in a concert in 1985 and adored Hillel Slovak, the band's guitarist. Slovak was his second influence. He said that he was also influenced by rock artists like T. Rex and David Bowie. He also considered acts like Captain Beefheart, The Velvet Underground, Syd Barret, Frank Zappa, and The Residents as influences as well. 
In recording Californication, Frusciante created the technique of tonal texture throughout chord patterns using the works of post-funk artists like The Durutti Column's Vini Reilly and John McGeoch. The bands The Cure and The Smiths also played a huge role in making By the Way. By the time Stadium Arcadium was recorded, he had turned away from his new wave styles and concentrated on the styles of flashy Jimi Hendrix and Eddie Van Halen.
Frusciante has also created electronic music as his solo work, but he claims that the guitar is mostly absent in this musical style. His influences for his electronic music were Aphex Twin, The Human League, Depeche Mode, Peter Rehberg, New Order, and Christian Fennesz.
Frusciante's interests are changing, and he said that without change, he wouldn't be interested in playing instruments anymore. He mentioned that he was always taking inspiration from different kinds of music and performing guitar. 
He has 12 solo records in his career, two as Trickfinger and two albums in collaboration with other artists. His work was also featured in Dewa Budjana, and to this day, Frusciante is still enjoying a bright career with his solo work and for his upcoming tours with his band Red Hot Chili Peppers. He has also appeared in shows and live performances. He performed with this band on February 8, 2020, at a memorial by the Tony Hawk Foundation for Andrew Burke, a film producer.