Who is Sia?
Sia Kate Isobelle Furler is an Australian songwriter and singer. She is also a music video director and voice actress. Sia was born on December 18, 1975, to Phil Colson and Loene Furler in Adelaide.
She was a member of the local band Crisp in the 1990s. Sia cites Aretha Franklin, Sting, and Stevie Wonder as her early influences. She launched a solo career after the band disbanded in 1997. Her debut studio album was titled OnlySee and sold 1,200 copies.
Sia planned to relocate to the United Kingdom to be with her boyfriend, Dan Pontifex. Sadly, she was told that her boyfriend had died in a car accident in London. Sia got an invitation from Pontifex's former housemate to stay in London.
The singer relocated to London and became a backup singer for Jamiroquai. Sia also provided vocals for Zero 7. She joined Dance Pool, a sub-label of Sony Music, in 2000 and released "Taken for Granted." Her very first single nabbed the 10th spot on the UK Singles Chart.
Her 2nd solo album was released in 2001. "Healing is Difficult" is a fusion of soul music and retro jazz. The lyrics of the song also describe how the singer is dealing with her boyfriend's death.
Sia was not pleased with the album's promotion, so she fired her manager and left her label. She joined Go! Beat Records and released "Don't Bring Me Down" in the year 2003. Sia recorded "Color the Small One," her 3rd studio album after she moved to the United States.
The album blends electronic backing and acoustic instruments. It contained 4 singles, including "Breathe Me" and "Don't Bring Me Down." The former charted in France, UK and Denmark.  
In 2005, Sia moved to New York City. She was dissatisfied with the album's inability to catch a mainstream audience. The album's poor marketing also contributed to her decision.
During that period, "Breathe Me" was featured in the final episode of the HBO TV show Six Feet Under. As a result, Sia became more popular in the US. Her manager also organized a tour across the US to boost her career.
Sia released Lady Croissant in 2007. The live album contained 1 new song titled "Pictures" and 8 songs from her Bowery Ballroom performance in April 2006. She released her 4th studio album on January 8, 2008.
The album, titled "Some People Have Real Problems," included 4 singles. It debuted on the Billboard 200 at No. 26. One of the album's singles, "The Girl You Lost to Cocaine," peaked at No. 12 in Spain and No. 11 in The Netherlands.
Zero 7 replaced Sia in 2009 because they can no longer wait for the singer to record their next album. The situation motivated Sia, and she co-wrote 3 songs with Christina Aguilera for the latter's 6th studio album "Bionic."
She released her 5th studio album in June 2019. "We Are Born" debuted on the ARIA Albums Chart at No. 2. Sia won two categories at the 2010 ARIA Music Awards because of this album. The categories were Best Pop Release and Best Independent Release.
Sia toured Europe and North America from April to May 2010 to promote the album. Her success, however, also came with problems. The singer suffered from alcohol and drug abuse and Graves disease. She went on a hiatus and focused on songwriting.
When she reappeared, she became elusive and performed while wearing a wig that covered her face. She released "Elastic Heart" in October 2013 and her 6th studio album in July 2014. "1000 Forms of Fear" charted on the Billboard 200 at No. 1.  The album also ranked in the top 10 charts of various Europen countries and No. 1 in Australia.
"Chandelier," the lead single of the album charted on the Billboard Hot 100 at No. 8. The song also charted in the top 10 charts of different European regions and Australia. "Chandelier" earned her 4 Grammy nominations.
Sia has also contributed tracks to several films, including Fifty Shades of Grey, Annie, and The Hunger Games: Catching Fire. She released her 6th studio album in 2015. "This is Acting" is a follow-up to her 5th studio album.
Sia released a holiday album in 2017 titled "Everyday is Christmas." It featured songs she co-produced and co-wrote with Greg Kurstin. Sia performed two singles from the album, "Snowman" and "Santa's Coming for Us" on The Ellen DeGeneres Show and The Voice. 
What is SIA's Most Famous Song?
Sia is best known for "Chandelier," a song she co-wrote with Jesse Shatkin. "Chandelier" is the lead single off her 6th studio album. The electropop song features R&B, reggae, and electronica influences.
The lyrics of the song describe the rationalization and demoralization of alcoholism from the perspective of a party girl. It talks about emptiness, pain, and guilt that come with pleasure-seeking excess, addiction, and alcoholism. The song also describes the feelings of abandonment and release caused by intoxication.
"Chandelier" peaked at No. 5 on the record charts of 20 countries. The song charted in New Zealand, France, Australia, Norway, Italy, and Poland. "Chandelier" reached the 8th spot on the Billboard Hot 100. It has sold more than 2 million copies in the United States.
The song was also nominated in 4 categories at the 57th Annual Grammy Awards. The music video of the song was nominated for Best Music Video.  The video features Maddie Ziegler and has more than 2.2 billion views on YouTube.
Sia and Ziegler performed the song on various American TV shows. They have performed on Saturday Night Live, The Ellen DeGeneres Show and Jimmy Kimmel Live. Sia hid her face during live performances of the song.
She either wore oversized wigs or faced away from the audience. Ziegler performed a stand-in for Sia in most promotional live performances of her singles. The child dancer wore a bobbed blonde wig similar to the singer's famous hairstyle.
According to Sia, she decided to hide her face to keep some privacy and escape from a celebrity lifestyle. She doesn't want to be recognizable or famous. The singer said that she doesn't wish to be critiqued about the way she looks on the internet. Sia doesn't wear wigs when she attends low-key events.
Who Did SIA Write Songs For?
Sia wrote songs for popular artists such as Rihanna, David Guetta, Christina Aguilera, Kylie Minogue, Beyonce, and Kylie Minogue. She co-wrote 3 songs for Christina Aguilera's 6th studio album titled Bionic in 2009.
They co-wrote "Bound to You" for "Burlesque," an American film that starred Cher and Aguilera. The song was included in the film's soundtrack. It also got a nomination in the 68th Golden Globe Awards for the "Best Original Song" category.
 Sia originally wrote "Titanium" for Alicia Keys. The song was eventually given to David Guetta, who kept the singer's demo vocals. Guetta released the song in 2011, and it peaked in various top 10 charts in the US, Europe, and Australia.
In 2012, Flo Rida and Sia collaborated on "Wild Ones." The song peaked at No. 5 on the Billboard Top 100. It also sold millions of copies that year. In 2014, Sia collaborated with Greg Kurstin to write 3 original songs for Annie.
They also tweaked songs from the Broadway musical. Their song "Opportunity" received a nomination at the 72nd Golden Globe Awards.
In 2018, the singer-songwriter worked with Diplo and Labrinth to create 4 songs. The songs were included in an EP titled Mountains. The EP was released on Spotify. They also released a new album in April 2019, which contained the same 4 songs, a remix of "Genius" and 5 new songs.
Sia co-wrote "Radioactive" with Greg Kurstin. The song was performed by Rita Ora, and it was a global hit.
Lea Michele's "Cannonball" was also co-written by Sia and Benny Blanco. Sia wrote 2 songs for the Glee star's debut album. The other song is "If You Say So."
According to Michele, the song explains where she was during that period. "Cannonball" has been an inspirational song for her after losing her boyfriend.
Rihanna's hit song "Diamonds" was also written by Sia. The song charted on the Billboard Hot 100. According to Sia, she wrote it in only 14 minutes.
Sia and Britney Spears co-wrote "Perfume." Spears said that she fell in love with how Sia looks at life.
Another song that Sia wrote is "Let Me Love You." She co-wrote the song with Ne-Yo. According to Ne-Yo, the song is among the few co-writes he's ever done. It allowed him to step out of his comfort zone and try something new. Ne-Yo is also a fan of Sia. He said that Sia's mastery of melody is incredible.
Beyonce's "Pretty Hurts" was also written by Sia. The song was originally made for Katy Perry. However, Perry missed Sia's email. "Pretty Hurts" was later given to Rihanna. Queen Bey heard about the track and secured the rights to the song.
Another song that Sia wrote is "Sexercise," which was performed by Kylie Minogue. Sia and Minogue co-produced the song.
Kelly Clarkson's "Invincible" was written by Sia as well. Although Katy Perry did not get the song that was originally meant for her, she got another song from Sia. "Double Rainbow" has a bubblegum charm.
Sia co-wrote two songs with Carly Rae Jepsen for her album "Emotion." The songs were "Making the Most of the Night" and "Boy Problems."
Sia wrote another song for Rihanna. Rihanna and Sia co-wrote "Sledgehammer." Fans and critics have indicated that Sledgehammer is reminiscent of other Sia songs. The one-outfit wardrobe, music video, and single-subject remind them of Sia. Sledgehammer was featured in the film Star Trek Beyond.
Shakira's "Try Everything" was written by Sia as well. The song was recorded for the film Zootopia. It charted in various countries. The song also debuted on Billboard's Kid Digital Songs at No. 1.
Sia co-wrote "You Lost Me" with Samuel Dixon and Christina Aguilera for the latter's album "Bionic." She also wrote "Loved Me Back to Life," a power ballad performed by Celine Dion.
Sia wrote Pitbull's "We Are One (Ole Ola)." The song reached the number one spot in 3 countries.
Who Did Sia Wrote Chandelier For?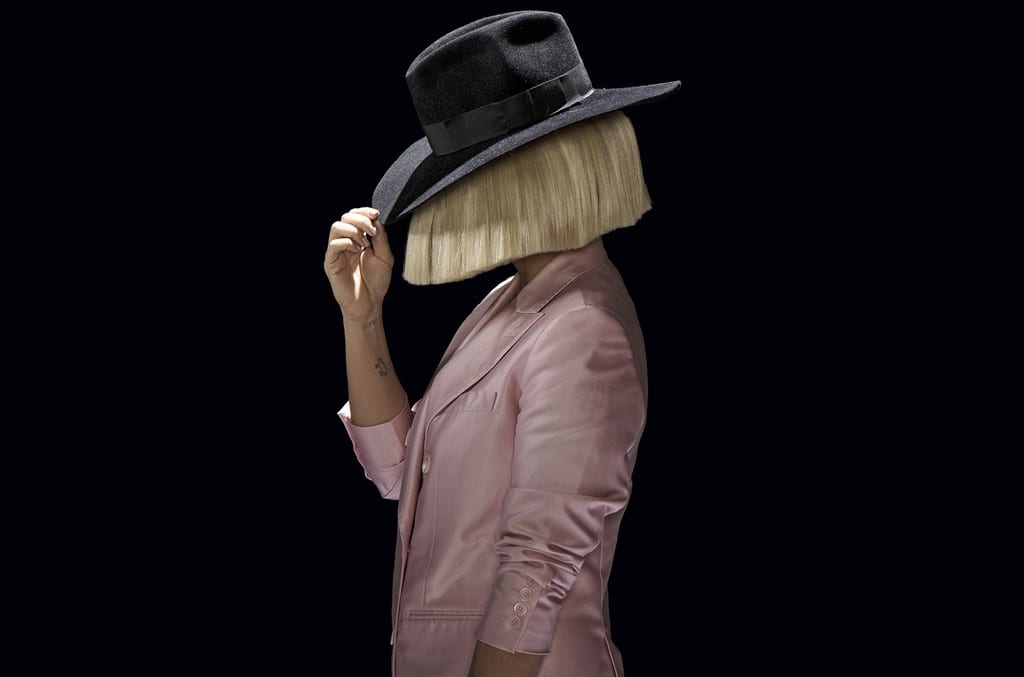 Sia originally wrote Chandelier forBeyonce or Rihanna. However, she decided to sing it herself. In the UK, the song became available for digital download on June 29, 2014. In the US, it was released on March 17, 2014.
How to Sing Like Sia
Sia uses certain techniques and signature sounds in her songs. Most of her techniques are based on pushing and tension. Sia uses glottal stops. In other words, she punches out vowels using a hard approach.
Glottal stops, however, are not good for your voice because it's harsh on the vocal chords. This technique is often used for modern pop vocal singing.
Sia also uses vocal fry. This technique causes the voice to have a rasping or creaking effect. Think of how you sound when you're tired late at night. It's also how you sound when you wake up in the morning.
This technique is usually used in pop singing. However, it is also terrible on the voice because the chords are forced to vibrate while tense. This technique doesn't encourage the vocal chords to close completely.
Sia's vocals also have an accent because she's Australian. Sia's style of singing usually has some rock sound. This technique is better supported by a relaxed tongue and neck and lower pelvic floor support.
It won't be too useful to copy her exact sound unless you want to impersonate her. Use her sound to inspire your vocal development. Doing so will help you find your own sound. 
Once you have mastered your own sound, you should sing in your most genuine voice. Use the techniques you have learned in various parts of the songs to improve your style. You need to experiment to know what works for you. There should be a balance between your natural voice and your favorite singer's influences.