Martha Argerich is one of the legends who became a great inspiration for most aspiring pianists. This beautiful Argentine pianist is moody, unpredictable, and very private. Also, she remains to be wildly beautiful throughout the years.
She enters the stage with a radiating quick smile while wearing the famous cotton pants and peasant blouses of a teenager around 1968. Everyone can't keep their eyes off Martha when she starts playing the piano. She does it with brilliance and fierce. She seems to play the piano better than anybody else.
How Did Martha Argerich Rose to Fame as a Legend Pianist?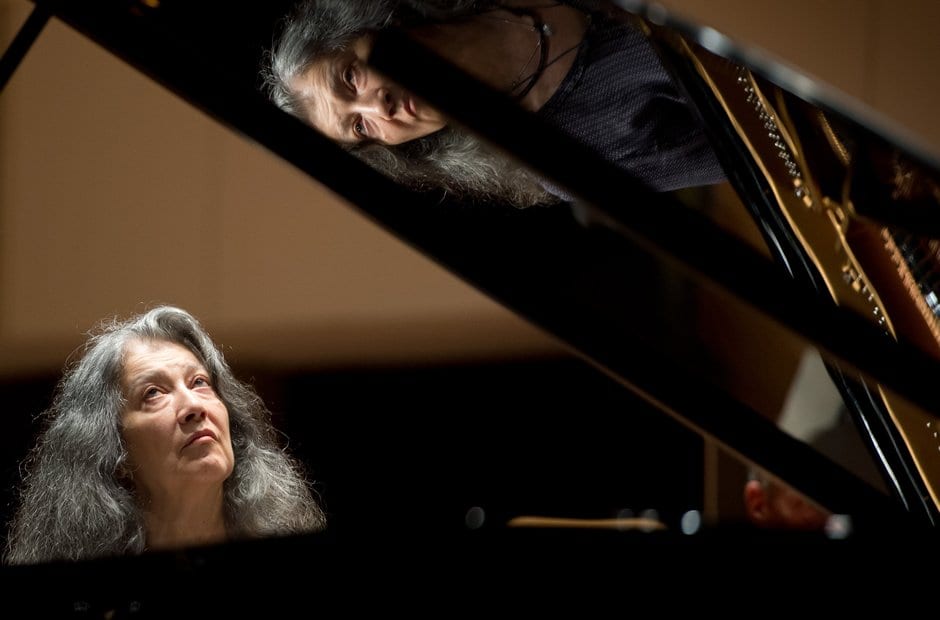 She originated in Buenos Aires. She started learning to play the piano in early childhood. Her early piano learning stressed feeling and lyricism. Her teacher told her that if the sound is bare and plain, it does not have a difference from the pair of pants that walk into the room without anything inside them.
At the age of 8, she started playing the piano at the Mozart concerto. She then became the 1st pianist from the Western Hemisphere who won the 1st prize in the Chopin Contest in Warsaw. Today, though she plays Beethoven, Mozart, Haydn, and Schumann, her range focuses on composers like Ravel, Rachmaninov, Prokofiev, Ravel, and many modern composers like Messiaen and Lutoslawski.
She surrendered dealing with solo recitals after the 1st few years of her music career. She preferred cooperative musical work. Just the first 2 albums she released were solo performances.
Many describe Martha Argerich as a luminous chamber-music pianist and a beautiful musical collaborator with the fruitful and lengthy association with Deutsche Grammophon. This connection led to most of the greatest classics in the recorded piano performance, and critics, peers, and audiences all welcomed Martha and recognized her as among the legendary pianists of the 20th century. She has been the Steinway artist for years, since 1967.
Martha Argerich is the true living legend of the world of classical music. However, she never tried or even aimed to become a legend. She just has extreme interest and passion for playing the piano.
She spent the last 50 years of her life playing the piano. She became extremely enthusiastic about this art. That is not surprising as her parents encouraged her to take piano lessons at the age of 5. Her teacher was Vincenzo Scaramuzza, who kept on telling her the significance of lyricism and feeling in playing the piano.
In 1955, sooner after her debut performance, her family relocated to Vienna, where Martha studied together with Friedrich Gulda, who was her early idol. Later on, she spent time learning further with her fellow musicians, namely Stefan Askenase and Arturo Benedetti. Michelangeli.
At the age of 16, Martha won both the Busoni Piano Competition and Geneva International Piano Competition. Her outstanding exemplary performance has resulted in her widespread recognition that turned to high demand for her performance across Europe. She received a burst of invitations for concerts all over the continent.
In 1960, Martha started to record her performances, beginning with the various works of Liszt, Chopin, Ravel, and Brahms. She got words of praise for her arduous elucidations, and people often compare it with the groundbreaking hits of Vladimir Horowitz.
That was then Martha Argerich decided to have a break from playing the piano and having performances. She went to New York and stopped playing for a year. The virtuoso showed up again in 1965 for her first performance in London. After that, Martha joined the Seventh International Chopin Competition.
Winning in that competition hurled Martha straight to the center of the intercontinental concert circuit. From there, Martha reigned the piano industry. She enticed and amazed the audiences with her intense, distinct performances coupled with her volatile attitude as a pianist.
Argerich is popular for her high-spirited performance. However, she can also play the piano very sensitively.
Martha Argerich and Her Undying Passion for the Chamber Music
Her story is something about her as a fierce natural genius. She can't stop speaking music as she internalizes the score and performs with deep, range, and emotion. She actually takes risks as she plays that even the non-aficionados become excited.
The secret of Martha Argerich in being a great pianist is perhaps the photographic memory. She has a good photographic memory that helps her reproduce the music and perform perfectly even after hearing the song once.
Aside from her groundbreaking technical skills and the exotic blend of grace and power, the air of true mystery regarding her music exists. Whenever she sits in front of the piano and begins her performance, she tends to go with the flow and seems to get lost, but she has that superb sensitivity to the air and event of live performances.
The risky revitalizing element appears in her unpredictable performances. The late Mstislav Rostropovich, a conductor, and cellist said Martha is a pianist who does not have limits.
Argerich started playing chamber music when she was only 17 years old. She did it with Joseph Szigeti, a violinist. Through the decades, she stopped having solo concerts in the 1980s and built up a list of her prospective star collaborations, which also become her great friends. They were Stephen Kovacevich, Nelson Freire, Ivry Gitlis, Gidon Kremier, Mischa Maisky, and Mstislav Rostropovich.
Maisky described Martha as something not easy, as she can be so unpredictable. She can be something like the pain in your neck but will always be the most wonderful and beautiful thing because Martha has a unique blend of qualities. According to Maisky, she is an incredible and intuitive musician. At the same time, this lady comes with a stronger intellectual approach in creating music.
The late Claudio Abbado was one of Martha's favorite conductors for the concerto performance. The collaboration between these two dated back to the popular studio recording of the Prokofiev Third and Ravel G major concertos in 1967. It came to an end in 2013 along with the live Mozard recordings during the Lucerne Festival.
Her Playing Style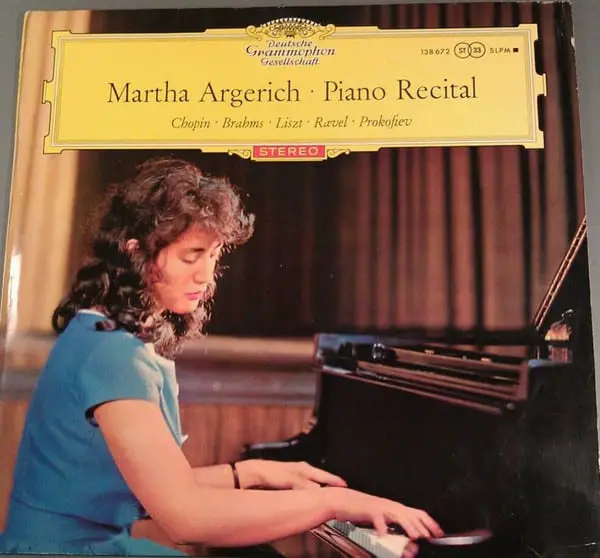 Martha Argerich looks so incredible whenever she plays the piano. Look at her hands as she plays. Martha is, no doubt, a legend. The notes continuously flow, making a fast but pleasing flow. Whenever she plays, it feels as if she wants to get to the end as fast as she can. But that is only her nature.
The way Martha plays transcend style. It utters musical purity. Underneath her fingers, the first notes were heavy and flowed together faultlessly. Every time Martha plays the piano, the notes appear to have the native gravitational pull to each other. It seems that the piano is playing on its own.
As the acoustics of Palau de la Musica are great, considering the amount of the marble, glass, and ceramics that form the structure, space did not match the piano in the lower octaves.
Martha Argerich made nearly no gap between the initial 6 movements that contributed to the emotion that she is in a hurry when playing the piano. Aside from being notable for the recordings of the works of big names like Messiaen and Ravel, she is also known for her extraordinary interpretation of the Bach's Partita #2 in C minor that she recorded many times.
Martha Argerich also became a promoter of younger pianists. She promoted their names both in her yearly festival and her appearances as a panel member in the international competitions. Since 1996, she created and became the general director of the Argerich Music Festival & Encounter held in Beppu in Japan.
The Challenges in Her Health and Career
It's not surprising that Martha Argerich got married to 3 high-profile men to whom she got 3 children from each. All those men found her one-of-a-kind to her due to her beauty, talent, and charming personality.
She was a cancer survivor. She learned that she had malignant melanoma in 1990. Besides, she was so private that she constantly remained aloof to publicity and press. She rarely accepted invitations for an interview. This could be the main reason why she didn't make it on the radar of pianists of similar caliber.
Her reputation for canceling the concerts and her habit of showing up to the public in short notice added more to her mysterious character, although she is not the only one who acted like this in the world of music.
Martha hinted many times that she is not suitable for the constraint and oppression of life in music as it can be melancholic or even reclusive.
She refused to move forward and visit Sydney. Anyone will be so lucky to spot her playing with other famous musicians in the concerts and events she accepted.
Conclusion
Martha Argerich didn't lose her excellence in playing the piano. Even now that she's in her 70s, her hands are still skillful. She can still impressively play the songs that made her so popular when she was young. Truly, calling and recognizing her as a legend is one thing she deserves.