Every day, a memory is made. Who we spend our time with, what we do, as well as how we do it today, will be memories of tomorrow. Memories carry us through life, in moments when we're alone. In a playlist of songs, you can find loads that ignite certain memories of the past, maybe a place, or a person associated with the music. Songs and memories go together like peaches and cream. Music has such power to evoke a distant past event or a person that people with dementia can trigger memories vividly by listening to a song associated with their lives. There are several songs that are inevitably a favorite of someone or other because they remind us of aspects of our past, things we hold dear.
Memories of Another Day
There are some great songs out there that will rekindle the past for anyone. These are by the top artists throughout the decades, as practically everyone has songs associated with memories. Here are some that you may have connections with.
Adele's "When We Were Young"
This is an emotionally wrought pop song, sung in 2016. The singer talks of unexpectedly running into an old lover. After years, the memories come running back to her. Being with the man again is like coming home. She wishes for a moment to think of the past they had together.
Ed Sheeran's "Photograph"
Inspired by his love for his fellow singer, Nina Nesbitt, Sheeran talks about how he keeps his long distance love alive. He does this with memories of their love brought out by photographs that he keeps looking at. Sung in 2014, ultimately, photographs weren't quite enough to keep the love affair going. The couple then split. Songs in memory tend to influence how we think and feel, and this one certainly has that effect.
OneRepublic's "Kids"
Written and sung in 2016, this is a song in which the narrator recollects his youth's wild days. Spent without care, those were the days of fun. The singer thinks that those days are sadly gone now that he has a career and responsibility.
The Beatles' "Yesterday"
This is an iconic song that is etched in the memories of millions of fans, old and young alike. Talking about wishing "yesterday" back, the singer Paul McCartney wishes he could live it again. Written and sung exclusively by Paul McCartney, in 1965, this song has been the No.1 recorded song of all time. It has the distinction of being the most heard song on radio and television, and several cover versions have been made. As past songs go, this is very much a part of the present and will be a significant part of many a music lover's future.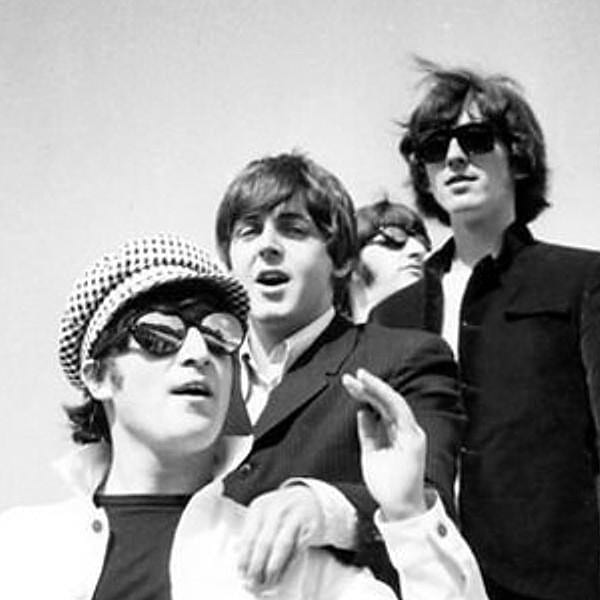 Mark Willis' "19 Somethin'"
If you've lived through the time of Pac Man, the Rubik's Cube, big hair days, Farrah Fawcett, and other Gen X stuff, you'll identify with this. This is a fun country song of 2002, and if you haven't heard it yet, you won't be disappointed. It takes you back to the great 1970s and 80s in a throwback you won't want to miss.
Bruce Springsteen's "Glory Days"
This classic rock song of 1984 is the best song to do with memories. It is the one song that drives home the point that one fine day, we will all remember the past and consider how time just flew by. In the song, Springsteen sings about a man in his thirties who recalls his high school life. The memory is produced when the man meets an old friend.
Bryan Adams' "Summer of '69"
This is a cult rock song that you'll hear at every club, party, and discotheque. It's one of those pieces that connect songs and memories in the best possible way. Adams remembers the summer of '69 as one of the "best years" of his life, and how good he felt playing with a high school garage band. It was also the time that the singer fell in love for the first time. A song about the days when Adams was high on life and thought those days "would last forever".
Elton John's "Crocodile Rock"
Written and recorded by Elton John, the Brit King of Pop, the song is about a girl and the singer doing a dance, the "crocodile rock" when they were young. The girl was something of a showstopper, and she went away with a man, and the singer never saw her again. Nevertheless, she left such an impression on everyone she met, no one can forget her. Those were days that the singer thought would be filled with magic forever.
Don Henley's "The Boys of Summer"
In his 1984 hit, Henley sings, "Don't look back, you can never look back", but the whole song is about just that – looking into the past. The song is about a Utopian image of youth when groups of young people drove around in cars with the sun on their faces. The song evokes a feeling of loving a whole lot of important things before adulthood seeps in and makes life complicated.
Macklemore's "Good Old Days"
Macklemore's song about the "good old days" is sung with Kesha in a featuring role. In this 2017 pop number that went straight to the top, the singer talks about living in the moment and appreciating it. It tells us how to live for today and not worry about tomorrow. Today turning into the past, songs will be the only way to remember good times, so that's what we should make of the present. Very aptly, the lyrics of the song go, "I wish somebody would have told me babe/Some day these will be the good old days."
Miranda Lambert's "Automatic"
The singer reflects on how we live our lives on automatic, practically every day, as our lives are governed by technology. She remembers, in this poignant song, how people used to be happier doing things the "old school" way. It's a country song from 2015, reminding us of life's simple aspects and a time before smartphones and smart "everything else" gradually overtook the way we live.
5 Seconds of Summer's "Amnesia"
In this 2014 pop song, a jilted lover clings to the past, and memories of love haunt him. The man wishes he had a loss of memory so that he could avoid memories of how his heart was broken. He wonders how his ex-lover can move on so easily when he is trapped by his memories.
Thomas Rhett's "Sixteen"
In this country song of 2016, the singer rightly remembers the days when he was sixteen, that age to be wild and free. He was a confident teenager then, learning to drive and breaking all curfew rules. He looked forward to getting older, but now that he has, he wishes he could relive his sixteenth year. Unfortunately, the singer says, "there are no redos".
Owl City's "Unbelievable"
Songs and memories are never far apart and this song by Owl City is all about being nostalgic. The singer takes you back to the 1990s, and watching tapes on VHS and playing Nintendo games. At the time, the singer thinks that life could not have been better. Instead of feeling sad that those days are long gone, the singer says that the future is full of promise. He thinks that it will be much better than the past.
Shawn Mendes' "Memories"
"Memories" is a melancholic song in which the singer is heartbroken. He is someone who invested so much in a relationship, thinking it would (as all of us hope) last forever. Now all that remains are photographs and memories.
Maroon Five's "Memories"
This song was promoted by the band, in 2019, by creating an Apple photo app (Personal Memories) and collaborating with the phone maker. The song is supposed to bring people closer together and that's "an important message for right now," according to the band. Levine wrote the song in honor of his former manager, Feldstein. He also happened to be Levine's best friend.
Taylor Swift's "New Year's Day"
The song is a metaphor to talk about clinging to people and memories, either good or bad. When all the "parties" are over and done with, all that's left are the memories to hold on to and perhaps, learn from. A love that lasts is discussed. The singer says that the person who shares a long kiss with you on New Year's Eve will still be with you the next day too. That person will be with you for your whole life. The song has a simple message about true love and is very sparse in its execution with only a guitar and piano as backing.
Barbra Streisand's "Memory"
Released in 1982, the song was written for the Broadway show, "Cats," originally, by Andrew Lloyd Webber. Lyrics were by Trever Nunn, based on a poem by the poet, T.S. Eliot. In the show, it is sung by a cat, once glamorous, called "Grizabella, as she remembers her past famous life. She pleads with the other cats for acceptance into their fold. This song is the finale number of the critically acclaimed show and the longest-running musical on Broadway. It was also sung, wonderfully well, by Barbra Streisand, and many people identify it with her.