If you're tossing and turning without luck of falling asleep, then you may try singing yourself to sleep. Yes, there are songs that are just too amazing to appreciate when you're wide awake. These songs are full of happy thoughts or memories or may just have the right tempo or the right tune to take you to Slumber Land. And to help you out, here are 37 awesome tunes that will surely make you want to fall asleep.
Can't Help Falling in Love- Elvis Presley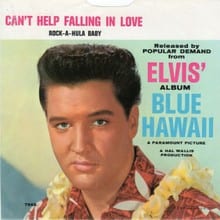 Let's start with the king himself. Even if you were not born in the era, you'd appreciate Can't Help Falling in Love by Elvis Presley. This song was recorded in 1961 for his album Blue Hawaii. The melody of this song actually came from a French love song by Jean-Paul-Egide Martini in 1784. Elvis' amazing voice and the tune will surely make very sleepy in no time. 
Viva La Vida- Coldplay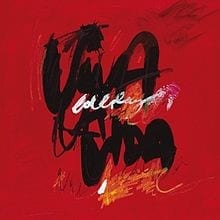 Another song that will make you want to drop everything and sleep is Viva La Vida by Coldplay. This song was a part of their fourth album Viva La Vida or Death and All His Friends in 2008. The lyrics of this song had historical and Christian references with the title taken from a painting by Frida Kahlo from Mexico. The words Viva La Vida is meant to acclaim someone or anything. The song was written by all of the band members and won the Grammy Award for Song of the Year at the 51st Grammy Awards in 2009.
New York- Ed Sheeran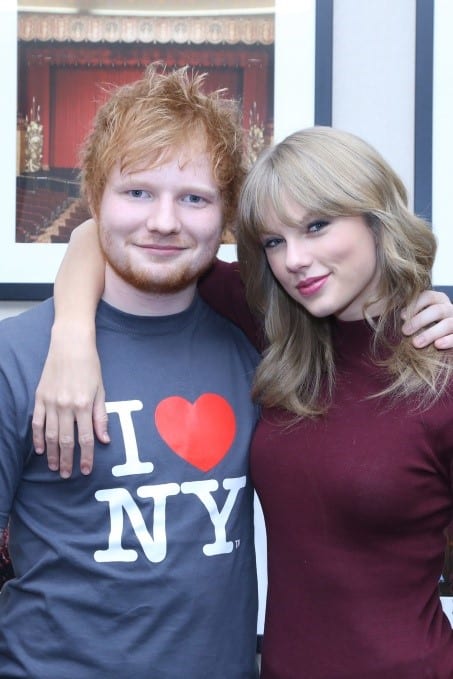 New York by Ed Sheeran is a quiet acoustic song that has similarities with his previous tracks like The A-Team and Lego House. It's simply about Ed Sheeran's love of NYC, and this is despite him being British. The song is one of the best songs to sleep when it comes to Ed Sheeran's songs. And it's easy to check this out too because it's available almost everywhere.
Nana- 1975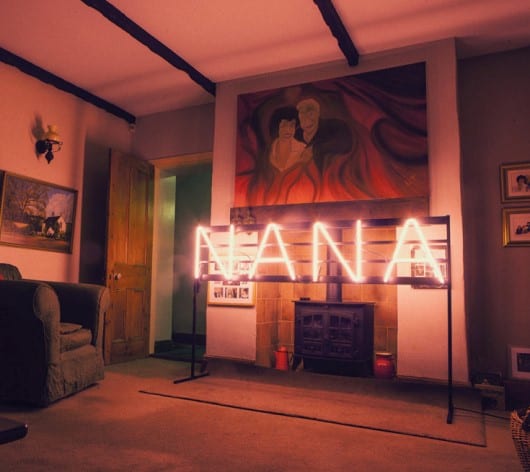 Now, this is an emotional song, and in fact, those who have lost their loved ones or their Nana specifically need not listen. Nana was written by Healy and George Daniel, and it was about Matt Healy losing his beloved Nana. He was very sad when she died and even had a tattoo on his chest with his Nana's name. A very sad song, but still, a song worth checking out before you sleep.
Purpose- Justin Bieber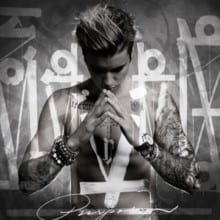 Ah, let Justin Bieber sing you to sleep tonight with Purpose. This song was released in 2015 as a part of his album Believe in 2012. This song saw Bieber's change from pop to R and B. This song took him two years to write as it was during this time when he struggled with finding his musical path. And Justin Bieber was not alone in Purpose. You'll hear the crooning voices of Big Sean, NAS, Travis Scott, and Halsey in the background.
She's Got This Thing About Her- Chris Young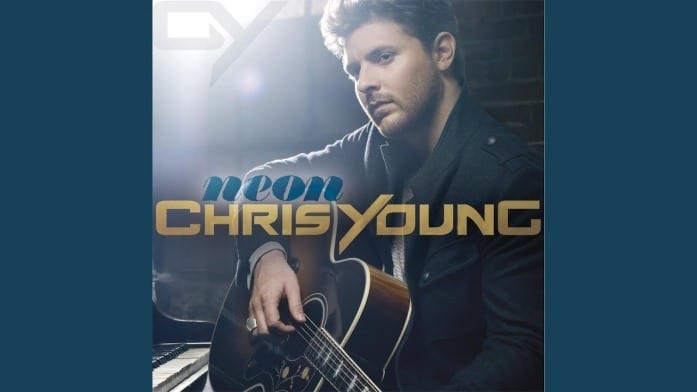 Chris Young will lull you to sleep with his song She's Got This Thing About Her. This song will keep you guessing what Young wants to say. It's one of those country songs that won't make you sing but will keep playing the lyrics in your head over and over again until you dose off. Chris Young released this song in 2011 and is one of the most popular hits of the multi-awarded singer.
For All Time- Michael Jackson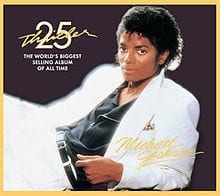 For All Time is a part of Michael Jackson's Thriller 25 album which was released in 2008. Thriller 25 is an album for the 25th-anniversary edition reissue of Jackson's album Thriller in 1982. Among the songs featured in this album was Wanna Be Startin Something 2008, The Girl Is Mine 2008, and For All Time. This ballad was previously unreleased in 1982, and you can hear Jackson's gentle voice from the track, crisp and clear. It's probably the last voice you'll ever hear night after night as you lull yourself to sleep.
I Cross My Heart- George Strait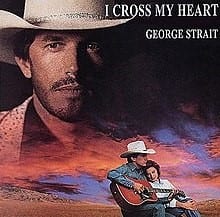 I Cross My Heart was written by Steve Dorff and Eric Kaz but was performed and popularized by American country music singer George Strait. It was released in 1992 in his album Pure Country. This song was so popular that it became the soundtrack to a movie with the same title; you can hear it play during the movie's finale. It is a country song that will make you remember your true love. It's also a lullaby for someone who wants to close their eyes and sleep.
Truly, Madly, Deeply- One Direction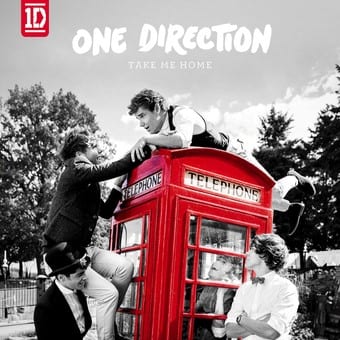 For true One Direction fans, Truly, Madly, Deeply, is truly a lullaby. Just hearing Harry Stile's awesome voice will truly turn the lights off and tuck you to bed. This song is a part of their second album Take Me Home and was released in 2012. It is not available on any online streaming site, but you can buy the digital album at Target.
This Love- Taylor Swift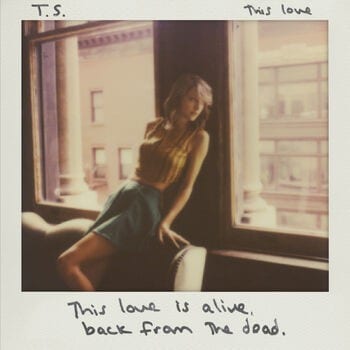 This Love is Taylor Swift's 11th track from her album 1989. It was written by Taylor, and she said that this was part of a poem that transformed into a song. This was the first song in the album, and Swift said that the song was about saying goodbye to the past and her other albums. It was also revealed in Fandom the hidden message in the song: Timing is a funny thing. How good things can come back if these are really meant to be.  
Secrets- OneRepublic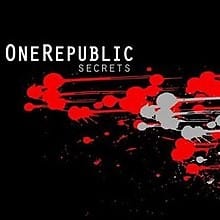 Secrets are OneRepublic's second single from their studio album Waking Up. This was released in 2009, and it received critical reception from About.com's John Hill, who rated the song 4.5 out of 5. He said that the song started as a conversation but turned to prayer as the chorus starts.
This Town- Niall Horan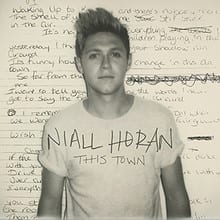 This Town is the first single of Irish singer Niall Horan. This song was released in 2016 from his debut album Flicker. This was Horan's first solo album after the group went to hiatus in early 2016. This song is a perfect lullaby as it is all about the things that the singer was never able to say to his lost lover.
Lady- Kenny Rogers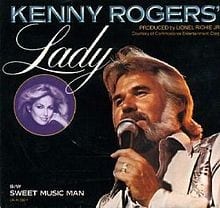 Sleep as Kenny Rogers serenade you with his classic Lady. This song was written by Lionel Richie and recorded by Rogers in 1980. Lady is a single from his album Kenny Rogers' Greatest Hits. Rogers also considered Lady as a fusion of R&B and country, and this also skyrocketed Richie's career as an artist outside Commodores. You'll surely fall asleep with Roger's soft and warm tone.
Wayfaring Stranger- Ed Sheeran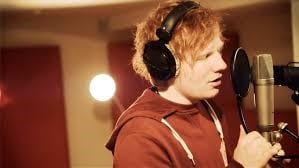 Wayfaring Stranger is actually a well-known folk song in the U.S. and was covered by Ed Sheeran in 2011. This song was released as a part of One Take, Sheeran's earlier works. The song is perfect for sleeping or trying to fall asleep. Leave all your worries and doubts as you surrender to Sheeran's warm and enchanting voice.
If I Could Fly- One Direction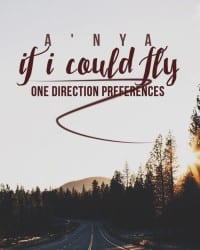 If I Could Fly a song from One Direction released in 2015. This lullaby was written by Harry Stiles, Ross Golan, and Johan Carlsson. This is a serious song, not as serious as some of the One Direction songs, and many fans speculated that this is related to the song called Home was written by Louis and Liam. Styles sang this song as a part of its solo world tour in 2018.
Please Be Naked- 1975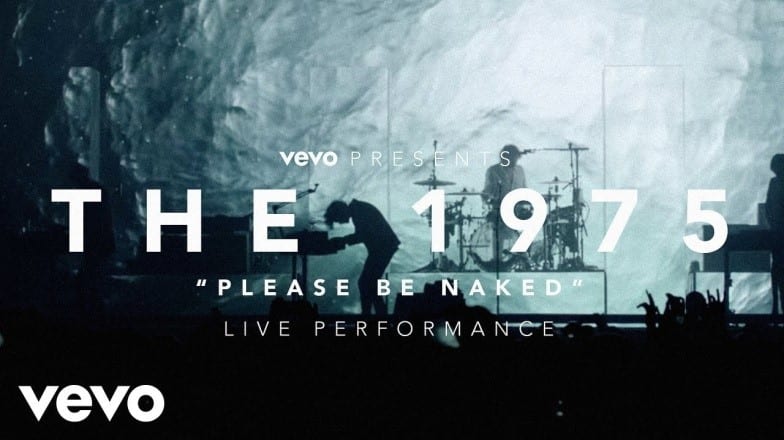 Rock your mind to sleep with this song from 1975. Please Be Naked is an instrumental track on the band's first album along with An Encounter, which is another instrumental track. This song starts off soft and ethereal, and then gradually, new sounds are added. There are different interpretations of the song, and most say that it depicts the rising emotions of a person during sex.
Huckleberry- Toby Keith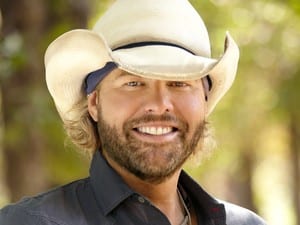 Toby Keith's Huckleberry is a country music ballad where you'll hear Keith's crooning voice singing "Baby, I'll be your Huckleberry" just like what Doc Holliday sang in the movie Tombstone. Keith wants to be your man, a man who will enjoy rocking you to sleep.
Sick in the Head- The Lumineers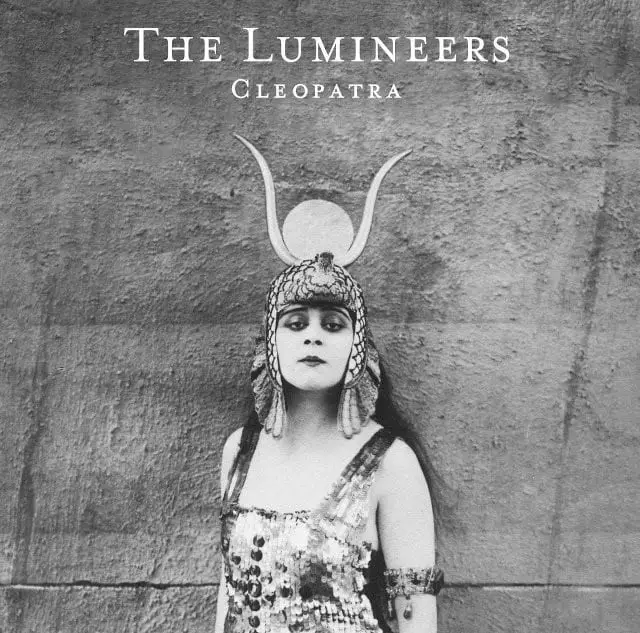 From their second album Cleopatra, Sick In The Head is a song from The Lumineers. It's a slow, sad song that will move you and will urge you to recount precious memories before you fall asleep. This New Jersey band has reached number one with their first single and has climbed the charts for best songs to fall asleep to with Sick In The Head.
To the Moon and Back- Luke Bryan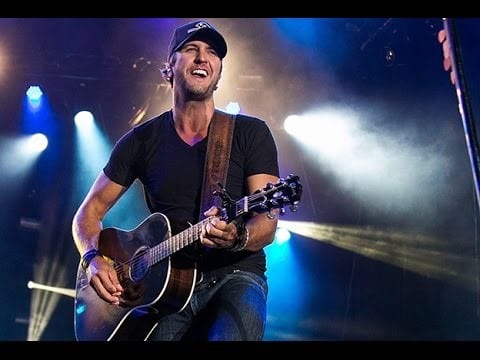 To The Moon and Back is a love song by Luke Bryan. According to Bryan, this was dedicated to his wife, Caroline. It was actually the very first song that Bryan recorded for her, and he was quite worried when he shared it, especially when he listened to it for the first time. He also mentioned that this song was also like to Drink A Beer, a sad and tough song. But no matter what, this is a warm and sad song that's perfect for sleeping.
I Want to Write You a Song- One Direction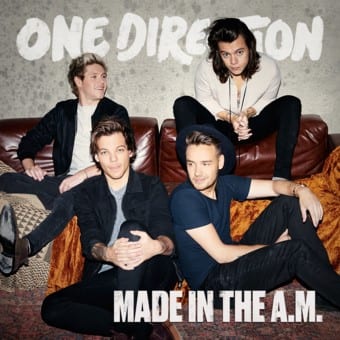 I Want to Write You A Song is the 12th track on One Direction's 2015 album Made in the AM. This slow song has a literal meaning, and it's about the type of song that the singer would like to write for a person that he loves. You'll even hear pen writing background sound effects in the song as well. You'll surely find this a fitting song to end a busy and tiring day.
Whiskey Lullaby- Brad Paisley feat. Alison Krause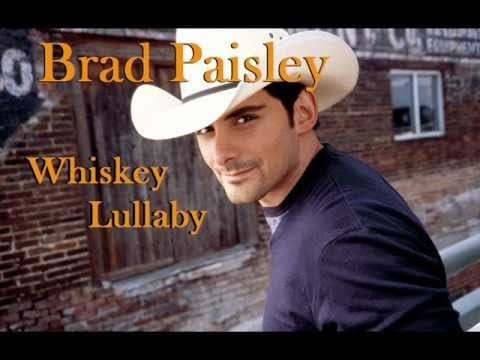 Whiskey Lullaby was a song released in 2003 by American country music singer Brad Paisley featuring a duet with Alison Krauss. Included in his album Mud on the Tires, Whiskey Lullaby is an acoustic ballad that is all about a couple that has ended a relationship due to alcoholism. The pair drank themselves to death with the man having a broken heart, and the woman feeling guilty about his ex's death.
I Want It That Way- The Backstreet Boys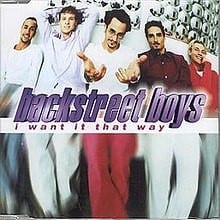 Despite releasing this song in 1999, this Backstreet Boys song is still part of the playlist of many fans. It's likely though that you'll find it as a lullaby because it mainly talks about a person's strained relationship because of physical and emotional distance. It is one of the most widely covered Backstreet Boys songs and parodied by so many artists around the world. Critics commented that this song doesn't make sense; even the title makes no sense at all. But no matter what, it makes good sense to people who want a good night's sleep.
Can't Stop- OneRepublic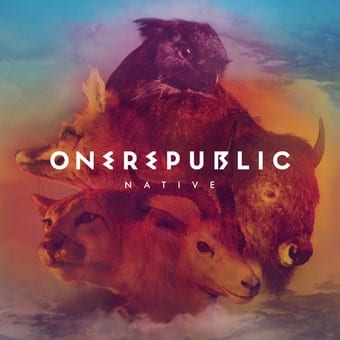 This song from One Republic has mixed meanings from listeners. Some say that it's all about an ended relationship, while some say that it's about an impossible relationship. Some say that Can't Stop is passionate and spiritual, while most will agree that it's a nice beat to fall asleep to. This is even if you are not a fan of One Republic and their songs.
Irresistible- One Direction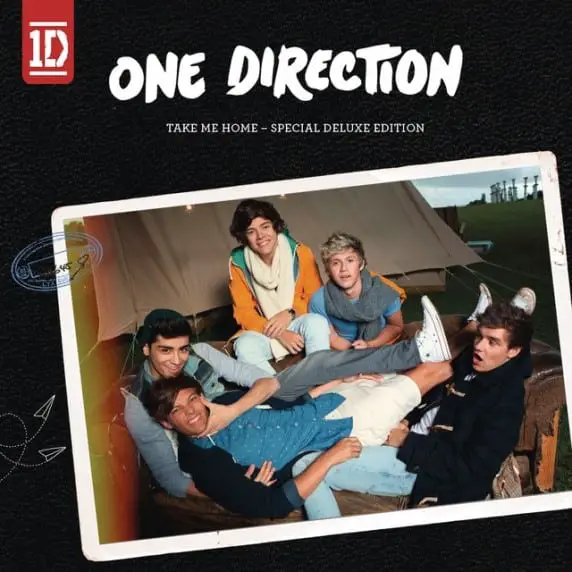 Irresistible is a song from One Direction's second album Take Me Home. It was released in 2012, and it talks about how the singer finds his love irresistible. It's a description of the woman's features from her eyes to her fingertips, everything that he loves about her. You can play this song and recall what makes you love attractive and wish she'll meet you in your dreams.
Your Song- Ellie Goulding/Elton John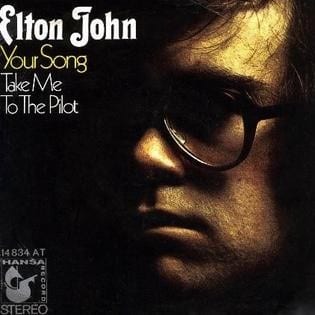 Your song was performed by Elton John as a part of his second studio album Take Me to the Pilot in 1970. In just a few weeks, this song took to the charts at number 8 on Billboard, number 7 on U.K. Singles Chart, and in the top 10 in many other countries. Composer Bernie Taupin recounted how he wrote Your Song and said that he just thought of the song while he sat on the roof. He immediately wrote this on a notepad at the kitchen of Elton John's mom in London, Northwood Hills. It's all about the romantic thoughts of a man, an effective and sweet way to lull you to sleep.
Hallelujah- Rufus Wainwright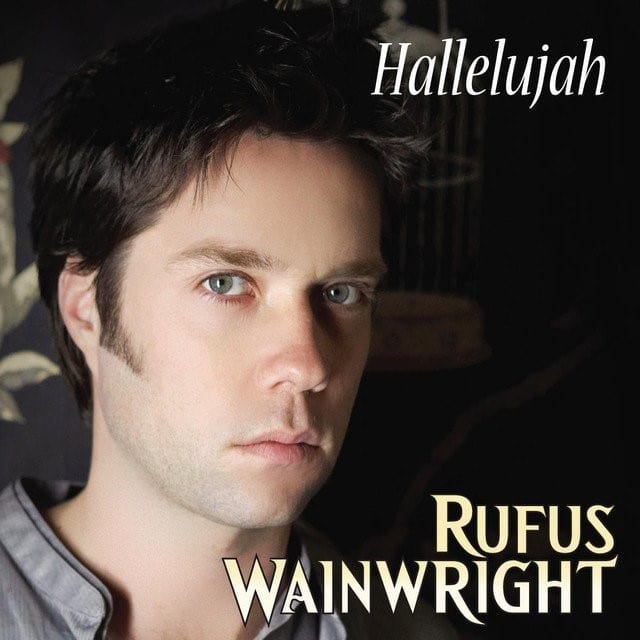 Originally written and performed by Leonard Cohen, Hallelujah was covered by Canadian-American singer Rufus Wainwright. His version of the song took off and was a part of the album Shrek: Music from the Original Motion Picture and was awarded 2x Platinum in the U.S. in 2003.
BITE- Troye Sivan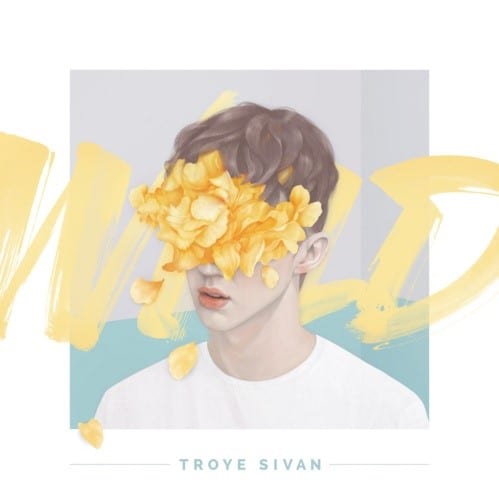 A song that will instantly relax you and take you closer to sleep is Bite from Troye Sivan. This song is the second track of Sivan's album and was written by Sivan and his group. You'll sleep with the words "Kiss me on the mouth…" echoing in your head.
Like Real People Do- Hozier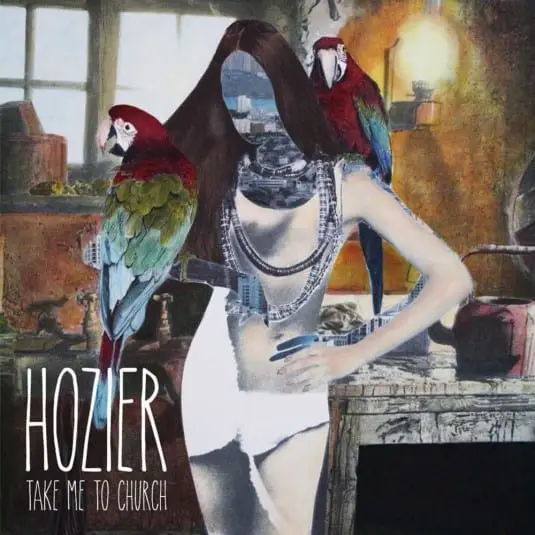 This is an acoustic ballad from Hozier, which was inspired by Seamus Heaney, an Irish poet. Heaney was obsessed with the Northern Irish bog and made several poems about this. Like Real People Do is about "people digging somebody up from the earth and falling in love with them." He also narrated to MTV News that he was interested in the bog people and that the image of finding love at the wrong places is a fine love story.
Once Upon a Dream- Lana Del Rey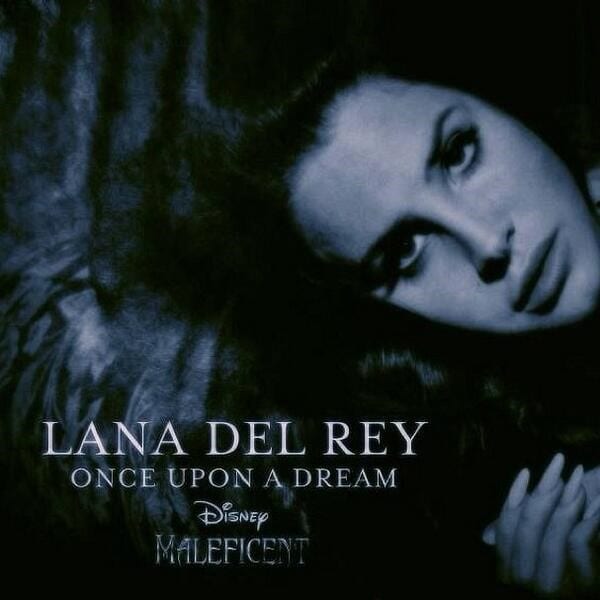 Lana del Ray's version of Once Upon a Dream made the song moody and low-key. Still, you'll recognize the spaced out and a darker version of the original romantic song from Disney's Sleeping Beauty. You can count on this haunting lullaby to gently rock you to sleep, but you can't help hearing a somber and sinister feeling in del Ray's version.
Daddy Issues- The Neighbourhood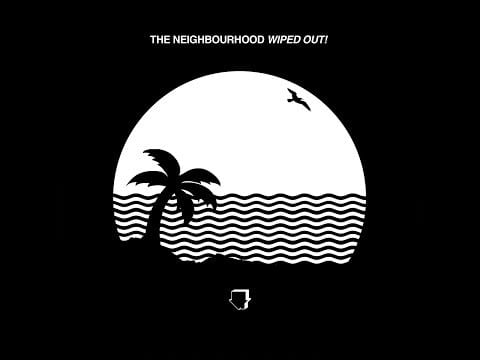 It's surprising that Daddy Issues by The Neighborhood has made it to this list, but many say that it's more than the message of the song as it is all about the cool tune. It's in the playlist of fans of The 1975 and Arctic Monkeys because of the similarities in their style and performance. But if you're more into sinister songs, then Daddy Issues may be the one you're looking for.
Tiny Dancer- Elton John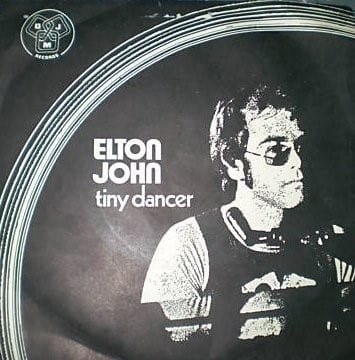 Tiny Dancer was sung by Elton John, written by Bernie Taupin. It is a part of John's fourth 4th album called Madman Across the Water and was released in 1972. It has received plenty of awards over the years, and recently, in 2019, it reached Platinum for sales. Tiny Dancer was inspired by Taupin's first trip to the U.S. in 1970 and initially wanted to capture the spirit of California. He compared women from the country to England, his home country. Taupin also mentioned that this song was about his wife.
Midnight- Coldplay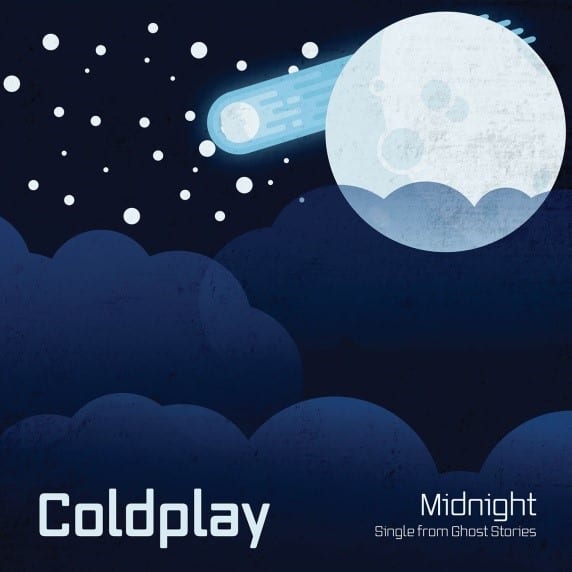 Midnight is part of Coldplay's 6th studio album released in 2014 titled Ghost Stories. It was described to have an ambient and folktronica song created over a song produced by Jon Hopkins. It was not completed by Hopkins and released by a blog named A Strangely Isolated Place on SoundCloud. Critics noticed that this song sounded different from other songs by ColdPlay.
Return to Me- Dean Martin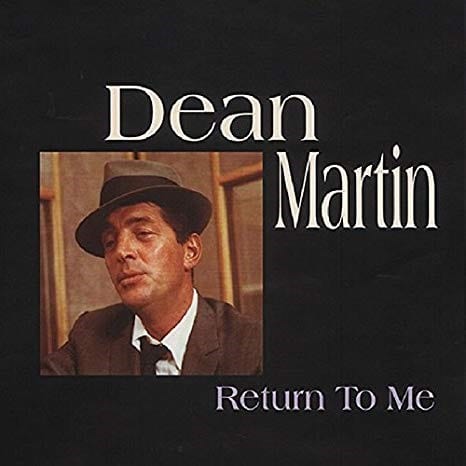 Return to Me is a song by Dean Martin released in 1958. It was so popular that it was once called the song that was "Most Played by Jockeys." This song was also featured in a 2000 movie with the same title. This traditional pop song has a sleepy and mellow tune that will soothe your mind and make you sleep.
Little Things- One Direction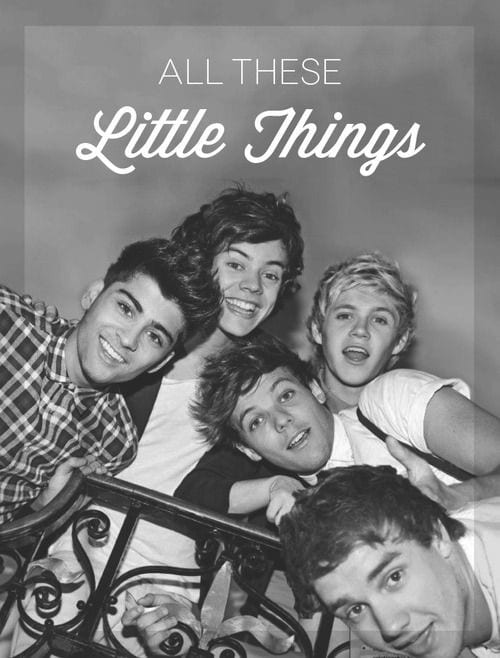 Little Things were a part of One Direction's second studio album Take Me Home in 2012. This song has received mixed reviews from critics, with many saying that the song does not fit them, but despite this, this mid-tempo folk and pop ballad has risen to the top of the charts and even received good recommendations from Ed Sheeran. He described it as a song that is about the best things in a person, as an appreciation song.
I Walk the Line- Halsey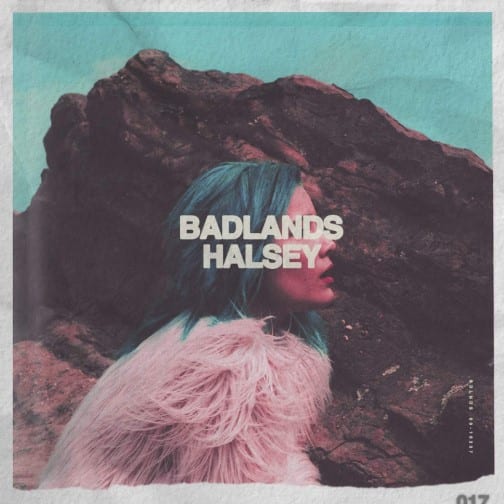 I Walk The Line was originally sung by Johnny Cash, which was written and performed in 1956. This was covered by Halsey in 2015 and was a part of her first album called Badlands. This is the 16th and the final track on the album. Just like the Johnny Cash version, this ballad is something to make you feel heavy, weak, and sleepy.
Oblivion- Bastille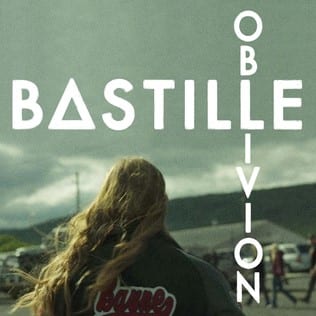 Oblivion is a song of Bastille, a part of their 2013 album titled Bad Blood. This song was featured in The Vampire Diaries in 2012. This song is classified as chamber pop with a tune that's ready to take you to dreamland.
One- Ed Sheeran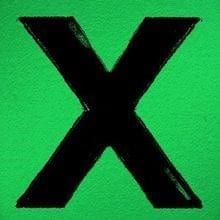 One is a song by Ed Sheeran for his second album X in 2014. This song marked the final time that Sheeran composed a song for his ex-girlfriend. It was created together with Jake Gosling, a popular collaborator. The song was about Alice, who inspired all the romantic songs in his album +. It's about Sheeran's regret, and romantic feelings rolled into one. It's a lullaby that will make you think about your past loves and something that will also take you to dreamland.