Have you ever wondered what songs are best to soothe your baby to sleep? What song is best to calm a crying baby? Before the internet became the main source of entertainment for kids, our parents simply had to hum a tune, a few notes that would instantly calm and reassure us. Most parents also had some fun songs to teach toddlers, and most likely, these are passed on from generation to generation. We have rounded up 17 of the best baby songs, songs young and old, to calm, soothe and entertain babies. Find one that will soothe your baby from this top list.
1. Wheels on the Bus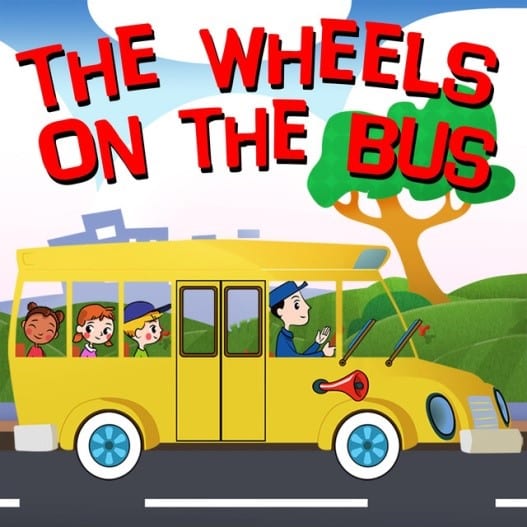 On the top of our list is "Wheels on the Bus," one of the most widely-searched for baby songs on YouTube and in various online music sites. This song is very popular among parents of newborns and toddlers as the tune is very easy to follow or sing along.
The tune is enjoyable, easy to sing, and your little one will pick up a few things too. It can teach him simple words such as bus, horn, wheel, door, baby, and more. It also helps him recognize sounds as parents sing along with their kids.
Newer versions of "Wheels on the Bus" appear on YouTube, and the song is accompanied by colorful images of friendly-faced buses. This version alone has gathered 2.2 billion views on YouTube, with the number growing by the thousands each day!
2. Twinkle, Twinkle Little Star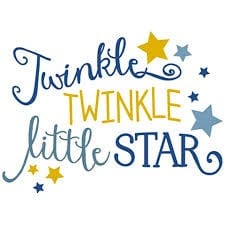 When it comes to baby songs, the classics remain the most popular like "Twinkle, Twinkle Little Star." This is actually a lullaby with lyrics dating back to the early 19th century. The lyrics were based on a poem by Jane Taylor and was a part of a collection of poems by Jane Taylor and her sister Ann. The song is found in the public domain and has been adapted by different singers and performers all around the world. 
Several versions of Twinkle, Twinkle Little Star, are found on YouTube, and one of the most viewed had more than a billion views. It is definitely one of the most widely searched and recommended baby songs of all time. 
3. Amazing Grace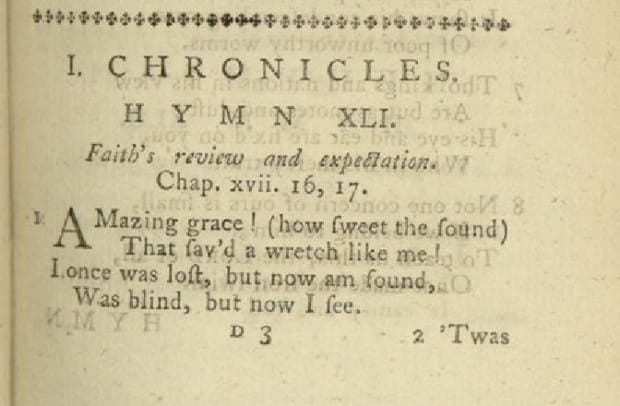 "Amazing Grace" is one of the most heavy-hearted songs and is also one of the sweetest lullabies to put your little one to sleep. It is a Christian song published in 1779, while the words were written in 1772 by John Newton, English poet, and clergyman. He wrote the words based on his personal experience. He had no religious affinity as he suffered many challenges in life, but a particular event changed his life and made him believed in God.
Newton became the curate of Olney in Buckinghamshire in 1764, where he started to create songs alongside poet William Cowper. The song Amazing Grace was for a sermon held on New Year's Day in 1773. To this day, this song is known as the most popular and significant song and has been performed by many popular artists all over the world.
And "Amazing Grace" as a lullaby is also available online. Its soothing and warm melody can instantly make anyone asleep. This particular version has been viewed more than a million times on YouTube.  
4. You Are My Sunshine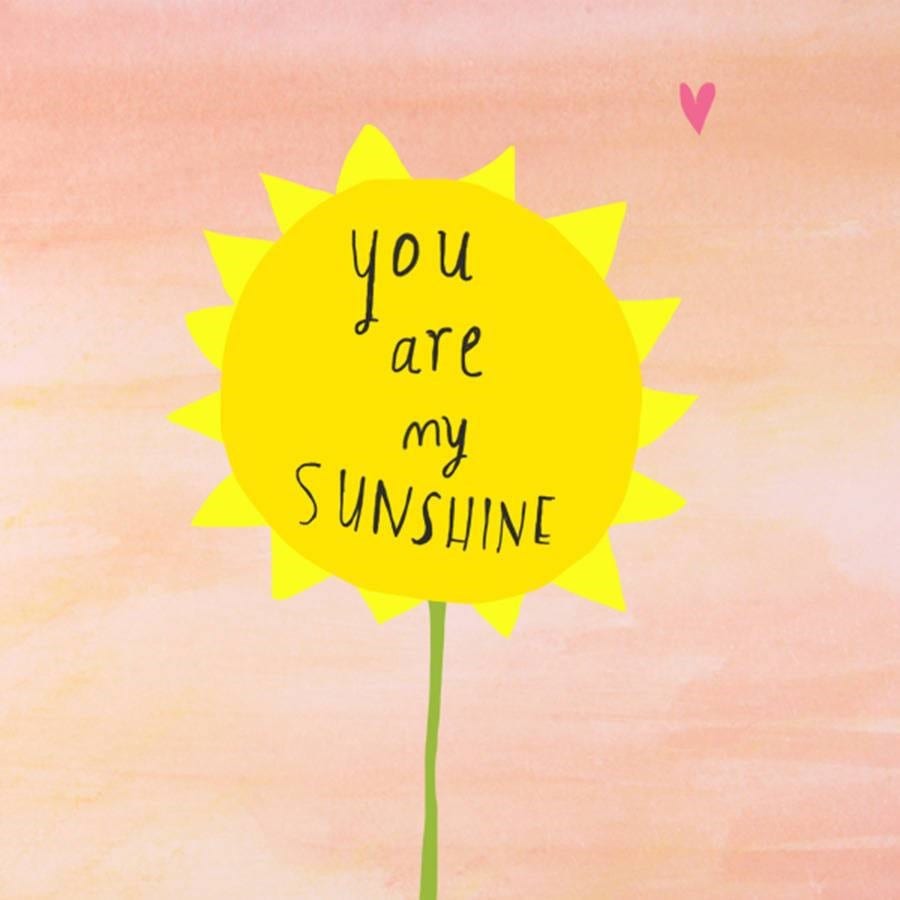 Parents love their kids so much and can't imagine a day without them! This is why "You Are My Sunshine" is the best lullaby, a baby song to sing during bedtime. Despite this song being covered many times, the original tune sung by Jimmie Davis and Charles Mitchell remains the most popular.
Davis and Mitchel popularized the song in 1939 and afterward, was declared one of the songs of Louisiana state. Davis was a country music singer and was also the governor of Louisiana from 1944 to 1948 and again in 1960 and 1964.
"You Are My Sunshine" is a lovely classic song that's played like a lullaby. The version online by The Hound + The Fox has reached 10 million views, proof that it remains as one of the best baby songs.
5. Itsy Bitsy Spider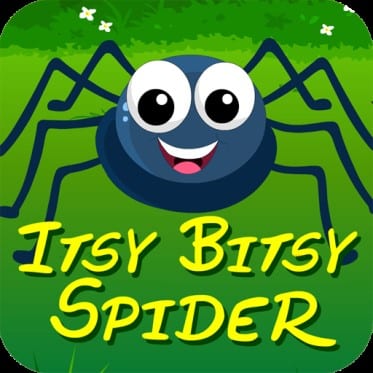 Also called "Incy Wincy Spider" in Great Britain and Australia, this song is a very popular baby song/nursery rhyme. It's all about the adventures and the misadventures of a tiny spider as it crawls up, down and then up again along the downspout in a gutter.
Babies and toddlers love to sing this song because, aside from hearing familiar and fun tunes, this song is accompanied by gestures. This is a round song, and thus, you can sing it over and over again with other people in a round pattern.
Origin of the song dates back to 1910, and this was called "Spider Song." But instead of the lines "itsy bitsy" the song had "blooming, bloody." Not really a song that you would imagine singing to a child. This song has been sung by children in different languages and many cultures. The popular YouTube version is from CoComelon, with more than 307 million views.
6. Humpty Dumpty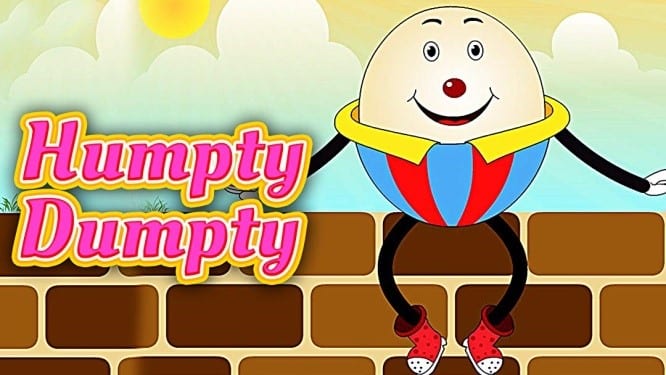 Humpty Dumpty is a large egg and is the main character in the English nursery rhyme or riddle. The earliest recorded version of this rhyme was in the late 18th century and then recorded as a tune in 1870 and included in the James William Elliott's National Nursery Rhymes and Nursery Songs.
Although the rhyme does not say that the main character is an egg, it may have been stated in the original riddle. There are also theories that Humpty Dumpty is King Richard III if England, who was defeated at Bosworth Field in 1485.
This riddle is popular in nursery schools, to teach kids about rhyming words such as a rhyming wall with fall, Humpty and dumpty and men and again. As a song, Humpty Dumpty has gathered more than 700 million views.
7. Here Comes the Sun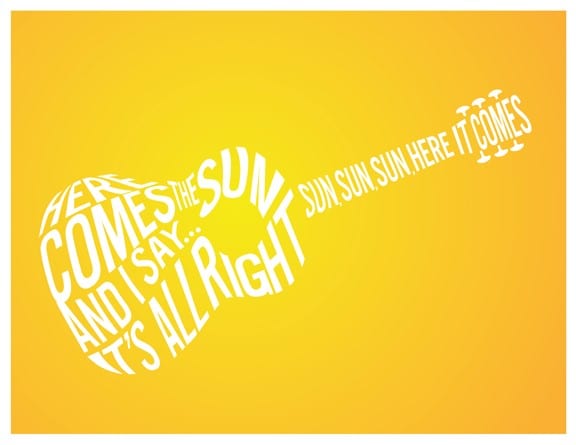 The Beatles released "Here Comes the Sun" and is part of their album Abbey Road in 1969. This was written by George Harrison, and it was about the relief that he feels upon the arrival of spring and a temporary rest from the band's affairs.
"Here Comes the Sun" has won George Harrison so many music recognitions, and he even played this song along with "Something" as a solo artist. And over many years, this song has become very popular with numerous covers from different artists.
As a baby's song, "Here Comes the Sun" offers relief, soothing and relaxing tune to help babies stop crying and to lull them to sleep.
8. Old MacDonald Had a Farm
"Old MacDonald Had a Farm" is a fun and educational song for young children. The song has a familiar tune that kids will remember as they grow. This song teaches babies and toddlers about animal sounds, how to pronounce words, and even how to sing and dance.
"Old MacDonald Had a Farm's" use stared in 1917 featured in Tommy's Tunes, which was a complete collection of children's songs of the World War I era. Created by F. T. Nettleingham, the first version had a different name saying "Old Macdougal" instead of "Old MacDonald."
The video of the song "Old MacDonald Had a Farm" in 3D animation has received more than 450 million views and continues to grow by the thousands each day.
9. Jesus Loves Me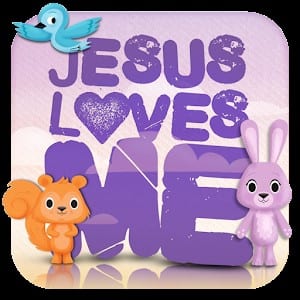 "Jesus Loves Me" is a Christian song by Anna Bartlett Warner and was first seen in the poem of a novel Say and Seal in 1860. This was written by Anna's older sister Susan in a way that it was spoken by a parent to a dying child. In the first version, the song only had three stanzas, and William Batchelder Bradbury added a refrain saying, "Yes, Jesus loves me!" over and over again.
Parents can sing and comfort their children when they are sick with this song. This was the last song that Whitney Houston sang in impromptu in a nightclub before she died. "Jesus Loves Me" by Listener Kids is available on YouTube and has already reached more than 59 million views.
10. Just the Way You Are by Billy Joel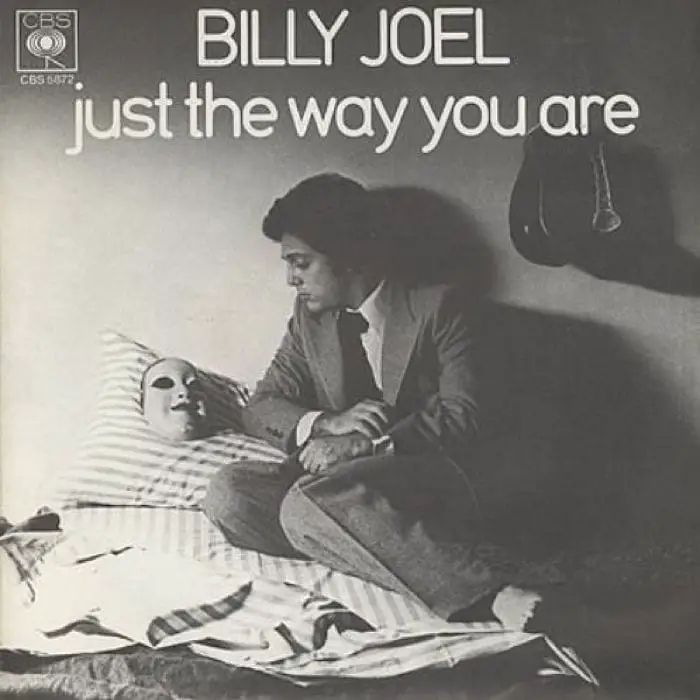 "Just the Way You Are" by Billy Joel has released in 1977 as a part of his 5th studio album The Stranger. This song became Joel's first song to hit the US Top 10 at number 3 and the UK Top 20 Single reaching number 19. It was also Joel's first-ever gold single in the US.
Joel recounted that the lyrics and the melody of this song came to him as he was dreaming. He said that the inspiration for the song and how it sound was from the final line in "Ragdoll," a song by Frankie Valli and the Four Seasons.
This song is a warm tune that parents can sing to their little ones. The lyrics "Don't go changin'… I wouldn't leave you in times of trouble…  I love you just the way you are," expresses the pure love of parents towards their kids. It's indescribable and immeasurable love.  
11. Hush Little Baby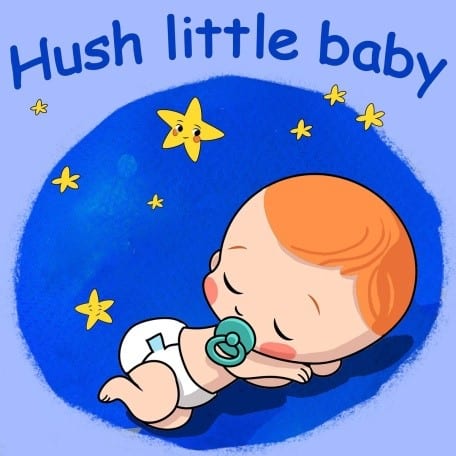 "Hush Little Baby" is a lullaby that's believed to have originated in the Southern United States. Just like most folk tunes, the author and the writer of "Hush Little Baby" are unknown.
The song's lyrics have rhymes and colorful lines, and it simply goes this way: the mother is talking to her baby as she tries desperately to calm her down. Her baby won't stop crying, and this led to the mother promising different things to her baby. From a mocking bird to a diamond ring, parents will do anything to keep their children happy and contented.
There are many versions of this song, and it's easy to add your list of "promises" to the song. One version of "Hush Little Baby" is available online with more than 60 million views.
12. Silent Night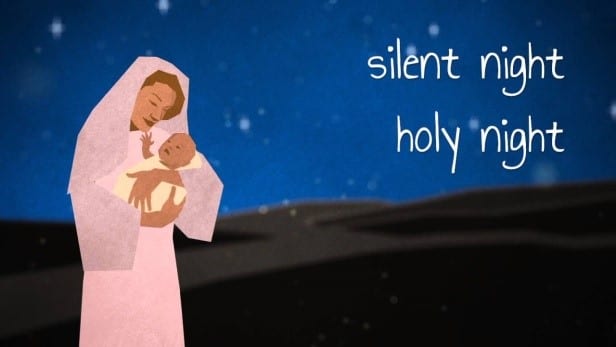 "Silent Night" is not a lullaby but a Christmas carol. However, the tone, the warm words, and the happy memory of Christmas make this song relaxing and perfect for lulling a child to sleep. The song was composed in 1818 by Austrian Franz Xaver Gruber with lyrics by Joseph Mohr. The song was also about the town of Oberndorf bei Salzburg in Austria, which is considered as a cultural heritage by UNESCO.
You can find "Silent Night" for kids on YouTube, complete with a video that depicts Mother Mary holding the child Jesus. There are many renditions of the song, and this one already has more than a million views.
13. Baa-Baa Black Sheep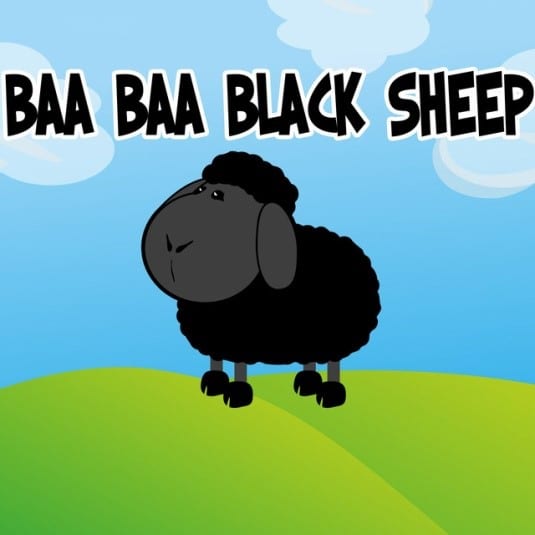 "Baa-Baa Black Sheep" is an English nursery rhyme with the earliest version in 1731. Although this is a very popular nursery rhyme, many still come up with theories regarding its real meaning. A few say that it's a complaint regarding taxes that were levied during the Medieval English wool trade. It is a round song, and variations of this song have been done all over the world.
"Baa-Baa Black Sheep" is an easy song that will also help your child associate animal sounds and will also help him create simple rhymes. There are tons of videos online about "Baa-Baa Black Sheep," and almost all have millions of views. Not only is the song popular among toddlers but also in young children as well.
14. Nap Time – Yo Gabba Gabba!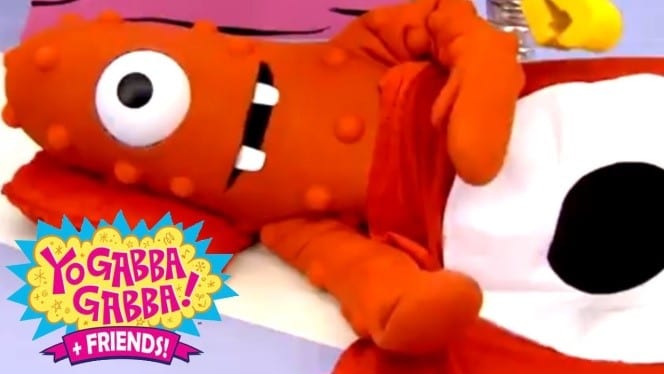 Yo Gabba Gabba! "Nap Time" will prepare your child to sleep. Parents make this a ritual song to help their toddlers to sleep, especially those who are fans of the show. Yo Gabba Gabba! Characters seem weird, but kids from all over the world love them, especially the tall red guy and the small green monster with red spikes on his hair.
When "Nap Time" plays, moms, dads, and kids dance to the beat and sing, despite an active song, it simply tells kids to settle down for bed. You can also adapt this Yo Gabba Gabba! Bedtime routine at home and get everyone ready to sleep early. You can see "Nap Time" at the Yo Gabba Gabba! Official YouTube site.
15. Mary Had a Little Lamb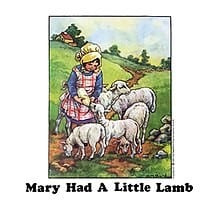 "Mary Had a Little Lamb" is a nursery rhyme of 19th-century origin in the US. It is also a round song and was first published by Marsh, Capen & Lyon. It was a poem by Sarah Josepha Hale written in 1930 and was inspired by an actual relationship between a little girl and her pet lamb.
Sarah was a school teacher, and one day, one of her pupils arrive in school, followed by her pet lamb. The name of the student was Mary, and Sarah told her that the lamb should be taken outside because it was too distracting. Mary took the lamb out, and amazingly; it stayed till dismissal time to wait for Mary.
Even Thomas Edison considered "Mary Had a Little Lamb" a simple and comforting tone and that he mentioned the rhyme when he was testing his new phonograph. This was known as the first time an English verse was recorded.
"Mary Had a Little Lamb" continues to be a popular baby song and is played over and over again on YouTube and other popular online music sites.
16. Row, Row, Row Your Boat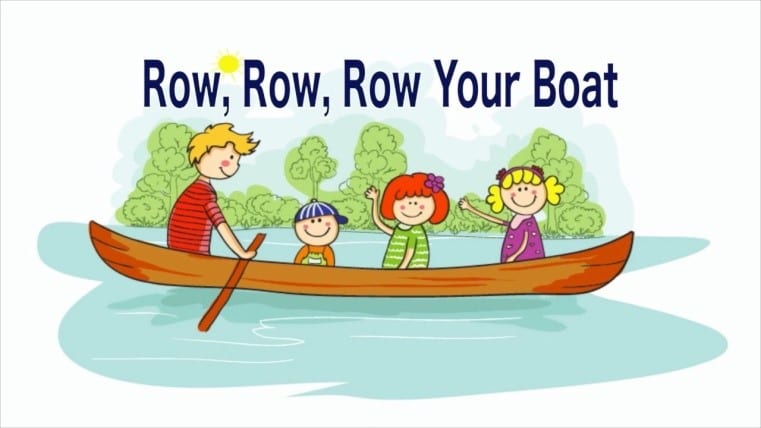 "Row, Row, Row Your Boat" is another English nursery rhyme popularized for its lively beat and song movements. Known as an action nursery rhyme, singers sit opposite each other and row forwards or backward using their hands. It is also a round song. Several renditions of the song have been made, and one of these is a round song that was sung in four parts.
This is a fun song that your child can learn how to sing at an early age. It also teaches rhyming and all about singing part by part as a round. If you have several kids or a class to teach a song too, watch your pupils sing this song as a round, especially how they keep their concentrations to finish the son. You can watch some "Row Row Row Your Boat" videos with your kids online. 
17. Once upon a Dream from Disney's Sleeping Beauty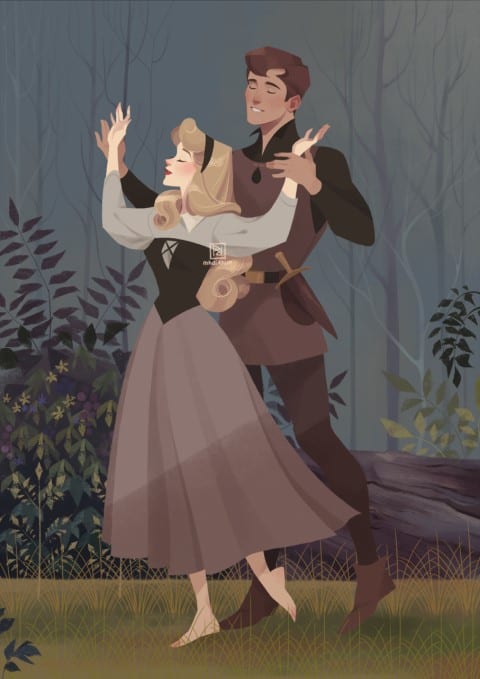 Disney's Sleeping Beauty is a classic, and the song "Once Upon a Dream" is a hit lately among parents. This is because of the soothing melody and the endearing lyrics that simply states, that you can love someone even if you've not met him or her yet. Quite similar to the love of parents way before their child is born.
Sleeping Beauty was released in 1959 as one of Disney's first animated films. The lyrics were created by Jack Lawrence and Sammy Fain and the music by George Bruns. The melody was according to the "Grande valse villageoise" or the "Garland Waltz" and was from the ballet The Sleeping Beauty in 1890 by Pyotr Ilyich Tchaikovsky.
Why is Singing to Babies Important?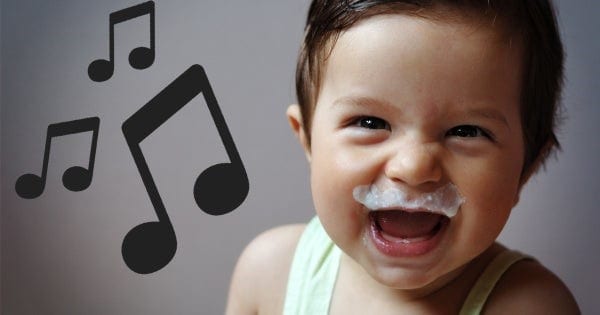 Experts say that singing may be the first language that we teach children, but parents and caregivers are not singing to their kids enough. Director of the Institute of Neuro-Physiological Psychology, Sally Goddard Blythe said that parents place a lot of emphasis on other learning faculties like reading and writing as well as number recognition but not enough when it comes to singing. She believes that singing to babies can reduce language problems later on in their lives.
Meanwhile, babies start to develop their ability to process sound at 25 weeks. Researchers also say that even infants that are a day old can already identify and appreciate rhythmic patterns. Humans may be born with the capacity to appreciate songs.
How to sing to infants
Aside from the song you will sing, it's also how to sing the important song. When we talk to babies, usually, we use a sing-song voice. When singing, we increase the pitch of our voice and sing slower as well.  Also, the quality of our voice changes, and we often move or rock slowly as we maintain our touch and eye contact.
These are all characteristics of infant-directed singing, and experts say that this type of singing has a lot of benefits. Singing to babies can improve the bond between the child and her parents. It also improves the baby's arousal level and enhances its sense of attention and awareness.
What to do if I can't sing?
It does not matter if you can't sing. Your baby doesn't even have an idea what an out of tune singing voice sounds like! Nursery rhymes and children's songs are very much suited for "infant-directed singing" because these songs are created for children. But if you start to sing some Westlife or Elvis as you rock your baby to sleep, it's okay. Your baby won't mind listening to these tunes anyway.
And do you know that the mere sound of your voice is already music to your baby's ears? Your baby will also prefer to listen to your singing than to hear a recorded voice or a voice that's not yours.
Importance of singing to your baby
Singing to your baby is a way to bond with him. Your voice will be your baby's first and probably the most important one in his life. Through your voice, your baby learns that you care and love him.
With singing, babies will feel safer. When you have a song when he wakes up, when he eats, and when he sleeps, he will eventually learn the schedule of activities and what to expect next. 
Your baby will also develop his early comprehension skills using our language or dialect. Language is musical, and as you speak and sing to your baby, it will soon learn new words, languages, and communication.
With singing, you can introduce new words to enhance its wide capacity vocabulary. When you point or hold something associated with the song, then your baby will learn what the thing is. When you sing the different parts of the body, you can point to the specific part of the body, or you can touch or tickle it.
Music has rhythm and rhyme and is part of the language. Babies will soon understand what rhythm and rhyme are through the different songs you sing.
Singing is also a play activity and is a fun and educational way to interact with a baby or a toddler. This is also a chance to allow your family especially older siblings. Singing is a way to include older siblings in welcoming a new baby in your home as well.