Sugar by Maroon 5: Lyrics Meaning and Interpretation
Sugar is the third song from Maroon 5's fifth album V that was released in 2014. It was sung by the band's lead vocalist Adam Levine. If you are someone who is looking for sugar lyrics meaning and interpretation, you are in the right place. Sugar is a Soul song that can also be classified as funk-pop and disco.
What does the title mean
The title 'Sugar' signifies the sweetness and physicality of the singer's lover. It is not as much about the literal sense of the word but is rather hiddenly suggestive of the sexuality of the singer's lover.
Maroon 5 is a Los Angeles- based pop band that currently comprises the following band members. Apart from Levine, the other members are lead guitarist James Valentine, rhythm guitarist and keyboardist Jesse Carmichael, drummer Matt Flynn, bassist Sam Farrar, and keyboardist PJ Moron. The band was originally formed in 1994 as Kara's Flowers by then teenagers Levine, Carmichael, and erstwhile members, drummer Ryan Dusick, and bassist Mickey Madden. It was rechristened and launched into the music scene as Maroon 5 in 2001.
Their first album 'Songs About Jane' was not so popular initially when it was released in 2001 and received only a lukewarm response. But it slowly gained popularity through word of mouth and became a chartbuster in 2004 reaching the number 5 spot in Billboard's hot 100 that year. Termed mainly as pop and pop-rock style, the band went on to win the Grammy Award for Best New Artist in 2005.
Levine has stated that the band is self-sufficient mostly and is capable of composing its own lyrics without any external association. But they do collaborate with non-band writers in some instances and the song 'Sugar' is one of them. It was written by Mike Posner who is a famous songwriter and singer himself. He has released his own chart-topping songs like 'Cooler than me' and 'I took a pill in Ibiza'. As Mike himself said, the song 'Sugar' was written by him in collaboration with other writers including Levine. Read on to know about the sugar lyrics meaning and interpretation.
Sugar lyrics meaning
Like many previous songs by Maroon 5, this song too is very much about love, emotions, desires, and intense longing. This particular song is about a man deeply craving the physical presence of his lover. At the moment, he is away from her, and he misses the intimacy with her so much that he is pleading with her to come back to him.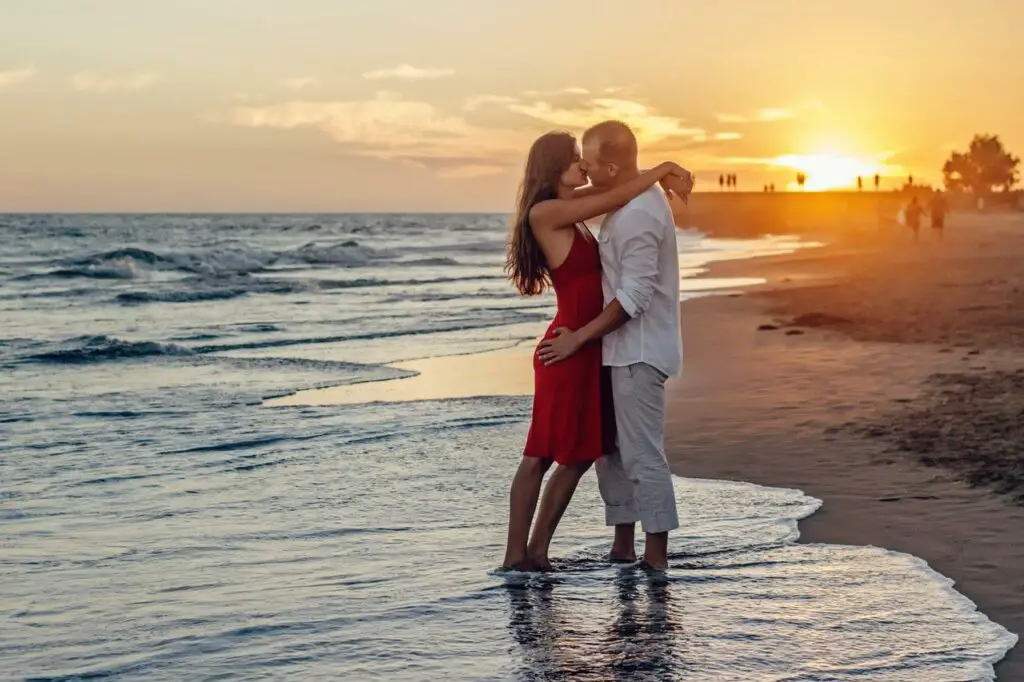 Verse 1 – What does it mean
I'm hurting baby, I'm broken down
I need your loving, loving I need it now
When I'm without you, I'm something weak
You got me begging, begging, I'm on my knees
The song begins with him describing his forlornness to his lover. He is so much in abject misery without her that it is hurting him and making him so weak. He needs her loving and he needs it immediately. He needs her so much to return to his normal state that he is down to his knees begging her to come back to him.
What does the pre-chorus mean
I don't wanna be needing your love
I just wanna be deep in your love
And it's killing me when you're away
Ooh, baby
'Cause I really don't care where you are
I just wanna be there where you are
And I gotta get one little taste
This section in the pre-chorus seems to indicate that he is aware of his state of longing. That is why he says "I don't wanna be needing". Even though he knows it, he admits that he is kind of helpless and cannot do much to avoid it. He states to her that all he wants is to be in her company, and it really doesn't matter to him where she currently is. He is ready to join her in an instant, and by the words "get one little taste", he means her bodily joy and pleasure.
What does the chorus mean
Sugar, yes, please
Won't you come and put it down on me?
I'm right here, 'cause I need
Little love, a little sympathy
Yeah, you show me good loving, make it alright
Need a little sweetness in my life
Your sugar, yes, please
Won't you come and put it down on me?
In the chorus part, the word sugar is used often which also forms the title of the song. As mentioned earlier, it is not as much the commodity of sugar itself. But, it is a masked reference to the sexual pleasure that his lover reminds him of. He reminisces about the past episodes they had enjoyed together, and he wants it badly even more. He misses the sweetness of her presence and wants her to come back to him and give it.
Verse 2 – What does it mean
Babe, my broken pieces, you pick them up
Don't leave me hanging, hanging, come give me some
When I'm without you, I'm so insecure
You are the one thing, one thing I'm living for
In the second verse, the singer explains his broken, distraught state and pleads with his love to rescue him from this state of limbo. He also exclaims that without her there is nothing left in his life and that she alone justifies his whole existence. The second line 'Don't leave me hanging' can mean two things. It can refer to the uneasy and unsettled state that he is so much struggling to get out of. It can also refer to the 1960s slang expression 'hanging out to dry' which means leaving or abandoning someone in a state of peril. The expression juxtaposes the previously mentioned state with hanging wet clothes on a line for drying up.
What does the bridge mean
Yeah
I want that red velvet
I want that sugar sweet
Don't let nobody touch it unless that somebody's me
I gotta be a man, there ain't no other way
'Cause girl you're hotter than a Southern California day
Never wanna play no games, you don't gotta be afraid
Don't give me all that shy shit
No makeup on, that's my sugar
In any song, a bridge often serves to connect different segments together, such as a verse and a chorus part. It can also function to pep up the spice or tension in a song. By 'red velvet' the singer may seem to be referring to the cake that is very popular. But in actuality, he is not. He is actually referring to his lover's sensuous body (behind) that he so much misses now. This veiled reference to a woman's body by the word red velvet was first popularized by Rihanna's song 'Birthday Cake' which was released in the year 2011. By 'sugar sweet' the singer again indirectly refers to his lover's body.
He is even a bit jealous and feels extremely insecure because of the physical distance that separates him and his lover. He fears that she may fall prey to the hungry eyes of any other man and stresses to her that she should not let anyone else touch her.
He then exclaims how hot and sexy his girlfriend is and even compares the Southern California heat with her. California happens to be the home state of lead singer Adam Levine and is famous for hotter climates when compared to the rest of the United States. Even that pales into insignificance before his girlfriend's hotness quotient.
He assures her that he has only all love in his heart for her and he is not interested in playing any mind games with her. Since she is shy about openly confessing her sensuality and desire too for him, he asks her to shed her shyness to consummate their love. Finally, he proclaims that she is so hot and desirable even without any makeup and he wants her that way.
Conclusion
So what does sugar lyrics meaning and interpretation actually convey? The lyric exudes a passionate lover's intense craving and longing for his girlfriend's physical presence near him in the most subtle as well as sensuous manner. He seems to be in such a state that he would do anything to be physically reunited with her again. Hope your search for sugar lyrics meaning and elucidation ends right here.