Felices Los 4 by Maluma: Lyrics Meaning and Interpretation
Juan Luis Londoño Arias, better known as Maluma is one of the biggest stars in the world, as far as Latin music is concerned. His stage name Ma-Lu-Ma is composed of the first two letters of his mother, his father and his sister respectively. At just 28 years of age, he is a renowned songwriter, record producer and actor.
An aspiring footballer, Maluma took his first steps towards music in tenth grade of school, when he won a song contest. But even after this, Juan Luis never thought of becoming a professional singer. That is, until 2010, when a group of music producers offered him to record an album with them. And the rest, they say, is history.
Maluma released his third studio album titled 'F.A.M.E.' in 2017, and shot to instant fame across the world. Released by Sony Music Latin, the album gave Maluma unprecedented success. The biggest hit from the album turned out to be 'Felices Los 4'. Written by Maluma, Servando Primera, Mario Caceres and Miky La Sensa, the song was produced by Rude Boyz.
At the moment, the song has recorded close to 1.8 billion views on YouTube. It has transcended barriers of regions and languages to become one of the biggest Latin hits across the globe after 'Despacito'. On the US Billboard Hot 100, the song featured for 20 straight weeks, with a highest ranking of 48.
What does the title mean?
The title of the song 'Felices Los 4' means 'Happy the four of us'. The song is about an illicit relationship between a boy and a girl, who are both already part of other relationships. While the girl is married to a person who the person played by Maluma is bartending to, the other relationship of Maluma's character is not shown.
The theme of the song is that the protagonist is not insecure about his relationship with the girl, no matter how beautiful the girl is. The mood of the song is therefore, amply depicted by the lines spoken in English by the girl's husband at the start of the song. "For every wonderful, beautiful, gorgeous woman in the world, there is somebody who is tired of being with her".
Verse 1 – Translation and Meaning
"Maluma baby
Apenas sale el sol y tú te vas corriendo
Sé que pensarás que esto me está doliendo
Yo no estoy pensando en lo que estás haciendo
Si somos ajenos
Y así nos queremos (Rudeboyz)"
As his lover is leaving, the protagonist (Maluma) is telling her that while she might think her antics are hurting him, he is not thinking about her at all. He likes the situation as it is, where he and his lover belong to different people, but still care for each other.
In this first verse to the song, the singer depicts his disappointment at his lover leaving him when the sun has just risen, but still he likes this game. And he makes it clear that he does not want her to stop for him.
Pre-Chorus – Translation and Meaning
"Si conmigo te quedas
O con otro tú te vas
No me importa un carajo porque sé que volverás
Si conmigo te quedas
O con otro tú te vas
No me importa un carajo porque sé que volverás"
Further continuing from the intro, the singer tells his lover that he does not care whether she leaves him to live with someone else or not. The singer is pretty confident that even if she leaves, she will realise that there is nobody quite like him, and will eventually return.
So it is in the pre-chorus we are able to see the real reason why Maluma is not disappointed about his lover leaving. It is because he is confident that she loves him enough to return back to him in due course.
Chorus – Translation and Meaning
"Y si con otro pasas el rato
Vamo' a ser feliz, vamo' a ser feliz
Felices los 4
Te agrandamo' el cuarto
Y si con otro pasas el rato
Vamo' a ser feliz, vamo' a ser feliz
Felices los 4
Yo te acepto el trato"
Finally we reach the catchy chorus. The excellent flow of the chorus makes you want to repeat it, even though you might not have the slightest idea about the language. The singer further tells his lover that he is not jealous when she spends time with someone else (her husband). He is in fact happy about it, and wants the lover to be happy as well.
Furthermore, not just both of them, he wants the four of them to be happy. The other two being discussed here are the girl's husband, and the protagonist's undisclosed wife/girlfriend. He also discusses making room for the other two in their relationship, and that he accepts this deal or arrangement.
Post-Chorus – Translation and Meaning
"Y lo hacemos otro rato
Y lo hacemos otro rato
Y lo hacemos otro rato
Y lo hacemos otro rato"
The post-chorus literally translates to 'And we do it another time'. Here, he simply talks about repeatedly making out with his lover time after time.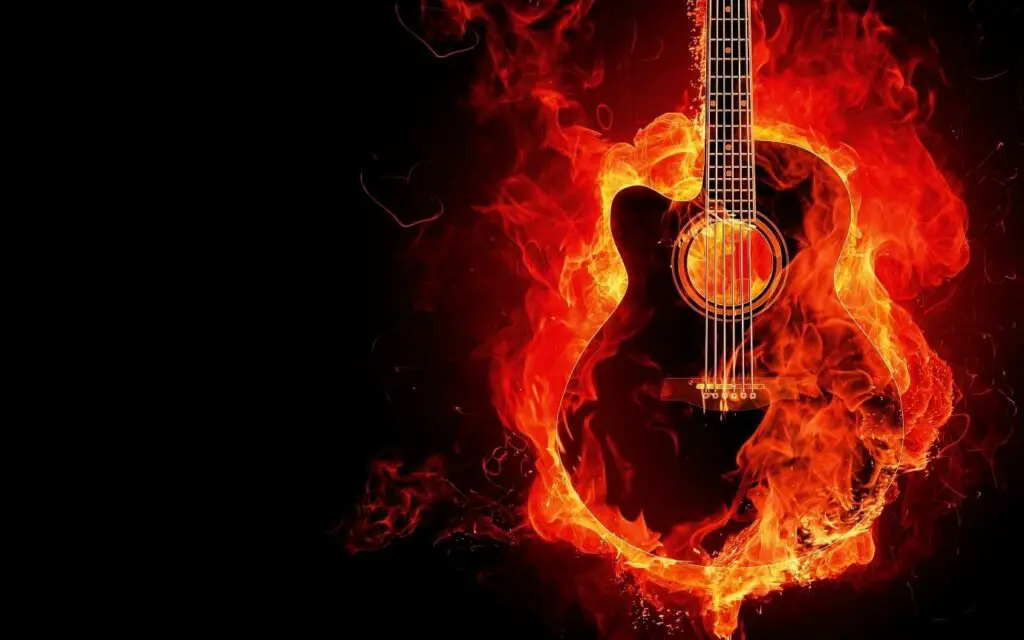 Bridge – Translation and Meaning
"Y lo hacemos otro rato
Lo nuestro no depende de un pacto
Disfruta y solo siente el impacto
El boom-boom que te quema, ese cuerpo de sirena
Tranquila que no creo en contratos (y tú menos)"
The bridge here is a short rap by Maluma. Here Maluma clarifies that the love and intimacy between them is not a pact, instead it is something to be felt and enjoyed. So the deal he accepts in the first chorus is a deal of the heart, not a compulsion.
While his lover has the body of a mermaid, the singer does not trust his cunning lover, and wants no contract with her. Here, the singer displays his misgivings about his lover.
Verse 2 – What does it mean?
"Y siempre que se va, regresa a mí (y felices los 4)
No importa el qué dirán, nos gusta así (te agrandamos el cuarto, baby)
Y siempre que se va, regresa a mí (y felices los 4)
No importa el qué dirán, somos tal para cual"
Maluma says here that every time his lover goes away, she comes back eventually. And whatever the people may say about their relationship, they like this casual and fluid relationship. And since both of them believe in such form of love, they are actually perfect for each other. Here we see that probably the girl also desires this four-way relationship, and does not demand exclusivity from the protagonist.
The Outro has the same lead vocals as Verse 2, with short background vocals by Rude Boyz.
Conclusion
So we see how this wildly catchy yet controversial song depicts casual love, and does not care about the previously-held tenets of conventional love. In the kind of love depicted in the song, there is no room for jealousy, and the only objective is to remain happy with whatever time they get to spend together.
On the other hand, it could also be seen as a lament on the part of the protagonist, where he does not like his love being shared with someone else. But since he has no way of changing the status quo, he is trying to remain happy with whatever he gets. Also, he does want his lover to spot his jealousy, and so he is trying to impress upon her that he is not heartbroken by her behavior.
Whatever the intention of the song is, whether it is acceptance of four-way love, or helplessness of a lover, the song is catchy enough to hold our attention. And that's all that matters.