Some sounds are just too amazing; that's these will never grow old. Whether you're new to the world of bewildering bass or you've made some crazy tracks before, you've probably heard of Reese Bass sound. Reese Bass is the sound, distorted lead that will play in your head over and over again. It's the same sound just created differently, and this is Reese bass.
What is Reese's bass?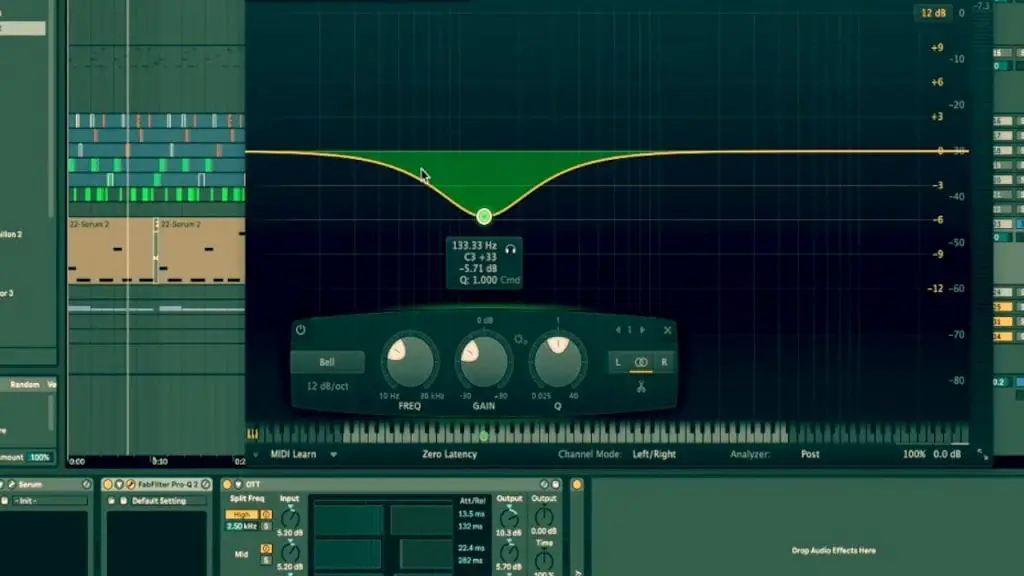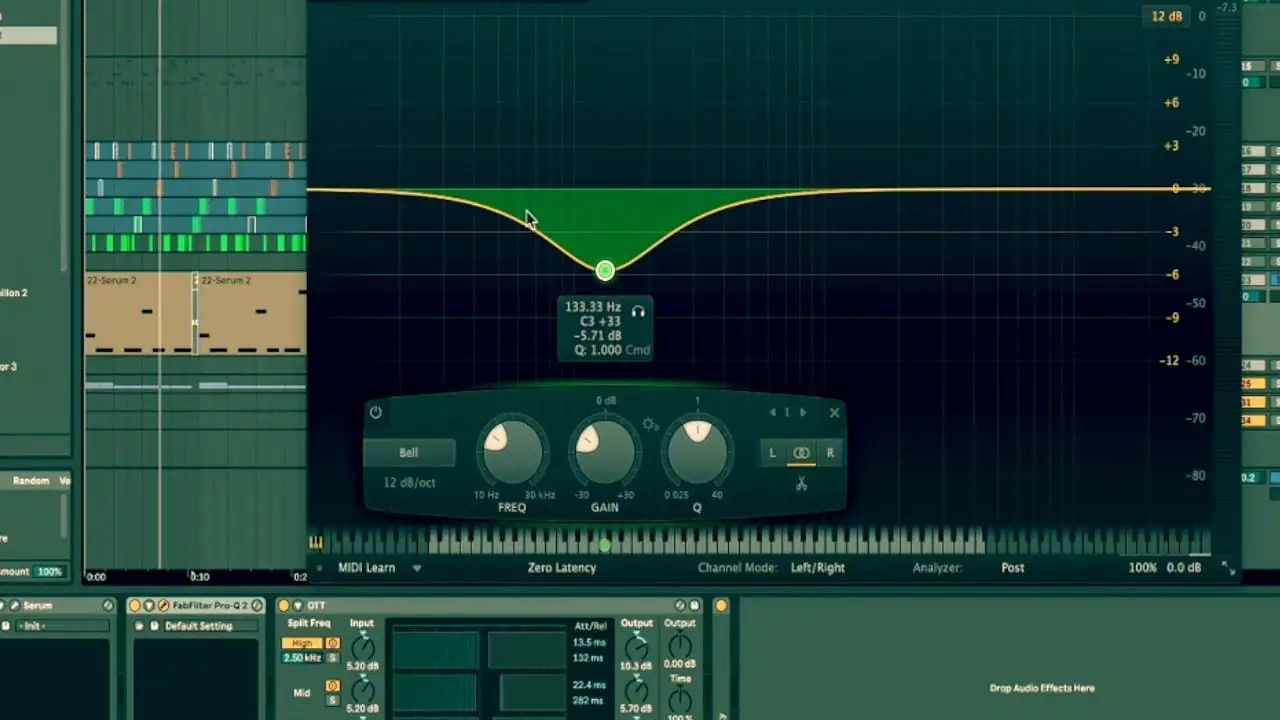 While Reese bass may be complicated, this tone is simple and, in fact. This is simply more than two enhanced saw waves that cancel each other. Phase cancellation happens when there are two signals that are found at the same frequency, and these signals fall "out of phase" with each other.
In Reese bass, you'll have an ending with rich bass that perfect for background music, a lead bass, or a higher layer of sub-bass when these are executed correctly. Reese bass was popular in the 1990s, and it has recently become more popular with the bass-inspired House tunes.
Reese bass is considered one of the most popular assets of House music during the late 1980s. This has proven that many music producers were wrong in saying that this was a sound borrowed from competitor Bass Music.
Who popularized Reese bass?

Reese bass is mostly used with DnB, Speed Garage, or Dubstep. These music genres may have adapted the tone and then profited from it, but it's still important to understand that Reese bass was discovered by Kevin" Reese" Saunderson. The very first time Reese bass was used was in a recording in Saunderson's "Just Another Chance" in 1988. This track was released under the "Reese" alias by Incognito Records. Saunderson did not realize that this music will forever change the sound of electronic records.
Making Reese bass with Sylenth or Novation Bass Station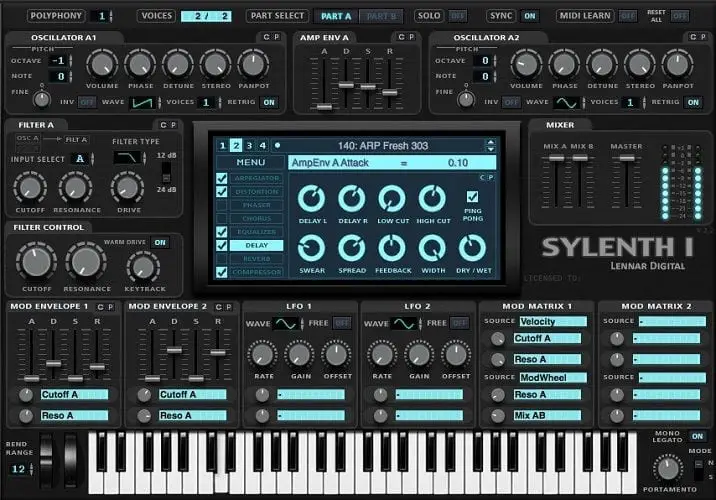 Reese bass is very simple to make, and it's easy to perform. You can even learn how to do it in less than five minutes with Sylenth or Novation Bass Station.
Install and run any kind of subtractive synthesizer
You can use an analog or a digital synthesizer.
Load a saw wave from Oscillator 1 and a pulse wave on Oscillator 2
Add new voices; the number may depend on you. You can add five voices per wave.
Tune each of the Oscillator according to your preference
The best will depend on the kind of sound that you want to aim for. You can use the de-tune feature according to the right sound that you want to hear.
Include a low-pass filter and some resonance.
Add some distortion still according to your preference
Kick in some 909 drums
Now your Reese bass is ready
Enhance your Reese bass sound! Although this is not necessary, you want to make sure that your new bass sound is not comparable to something that's already done.
Another way to make Reese bass with TAL-Elek7ro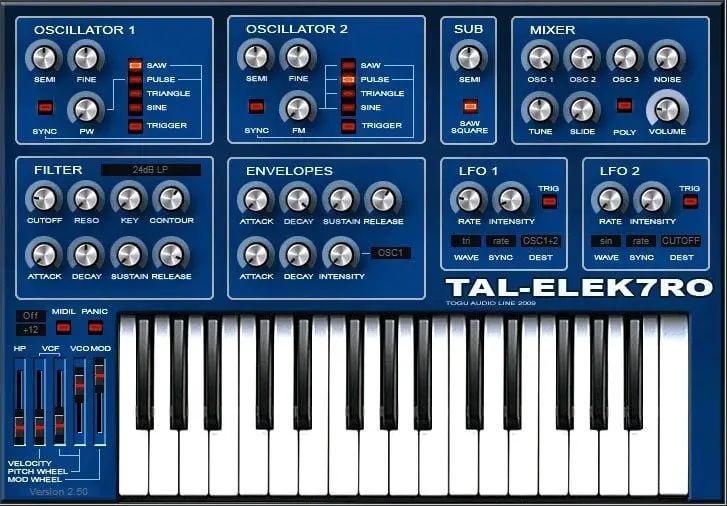 By collaborating with other novice tone makers and synthesizer users, you'll learn that the Reese bass can be created using a variety of techniques. Aside from creating variations with the first and second oscillators, here is another technique that uses a free sound maker called TAL-Elek7ro. Here are the steps.
Download the free software TAL-Elek7ro. It's available for Mac or Windows users at TAL's official website.
 Load the synthesizer in the DAW.
Turn the oscillator knob low and just concentrate on the first Oscillator.
The first Oscillator is usually set at a Sawtooth shape as a default setting, so choose the Pulse shape.
Start a sequence of short rifts
Modulate the width of the first Oscillator with the LFO1. Dest routing of LFO1 to PW1 from the drop-down menu.  This setting will create a good level of rhythmic modulation without affecting the sound.
Place the Intensity and Rate between 1 to 2 o'clock and 9 to 10 o'clock, respectively.
Turn the Key of the filter to noon. This will help you create a big, very low bass sound with the low pass filter synths to the Key of the note.
Reduce the filter Cut Off to 9 to 10 o'clock.
Check the result by playing the riff. You should hear a classic low-end bass.
Fine-tune the result to get the exact effect that you want.
To improve your sound's character, and completely make the sound pop, increase the Resonance to 9 o'clock.
Try out this sound on an enhanced, more complex synthesizer such as Massive by Native Instrument or Albino 3 by LinPlug. You can customize the LFO and other filter settings to make your very own Reese bass.
Making Reese bass with Massive by Native Instrument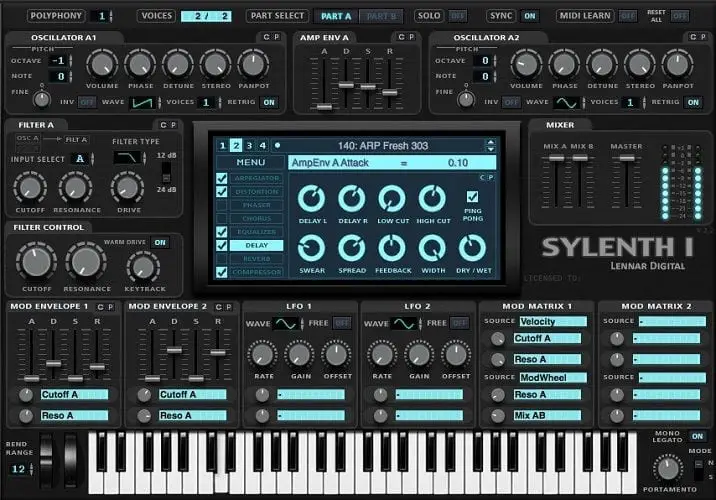 Massive by Native Instrument is one of the most popular synths to make different sounds, especially Reese bass. It's a bit complicated for some, but we can assure you that's it's easy to work with once you know its' ups and downs.
Start with a square wavetable in oscillation 1, a wicked wavetable on oscillation two, and a cicada wavetable on oscillation 3.
Each of these tables should be reduced an octave with very minimal variations to generate a small amount of phasing.
Very slight phasing is added to oscillation 3 through Modulation OSC. You can run this through a filter, Band Reject, Daft, or scream to add wobbles.
Include a Brauner or any tube amp to the FX tab to boost add minimal distortion.
Use a dimension expander to increase the width of the sound and to add more perspective. This tool will widen sound and provide a boost minus any distortion. This expander will enhance the width of the sound and enhance its presence.
Once you have the final product, take the time to tweak it in different ways so you'll create your own sound. Play around and experiment in different things and see how much you can do.
Adding sound design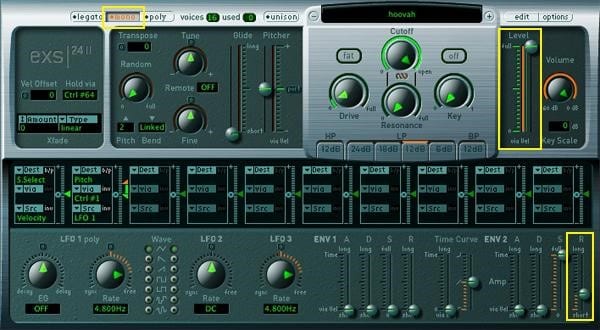 Sound design is something that can help you boost your budding guitar-playing career. Even Saunderson didn't know how much his music would change with Reese bass in "Just Another Chance." Saunderson did not just create a new tune, but he changed House music's history.
With a unique identity, Reese bass was able to break into the music scene. And when it comes to the classic variation of Reese bass, several variations exist. As a budding artist, you must sit down, take time, and make your variation of the Reese bass.