If you idolize Post Malone for his rap and pop tunes and may have sung along with some of his top songs, then you may be interested in learning how to sing like Post Malone if you're one of the many who do then you may want to read our guide to learn once and for all if you can sing like Post or not.
But the good news is, it's quite easier to follow Post Malone's singing style because of his ability to adapt with a very limited range of sounds. An article in Altpress.com titled "College Professors Dissect Why Post Malone Is So Catchy" reveals that there is a reason why people can't stop listening to Post Malone's songs. 
There's nothing really special about Post's singing voice. He does not stray from the notes of the song. He remains on the scale of his song, and this is what makes his songs likable. But how to sound like him? Does he use a special technique or use Auto-Tune to enhance his singing voice? Let's find out.
Post Malone has a professional audio engineer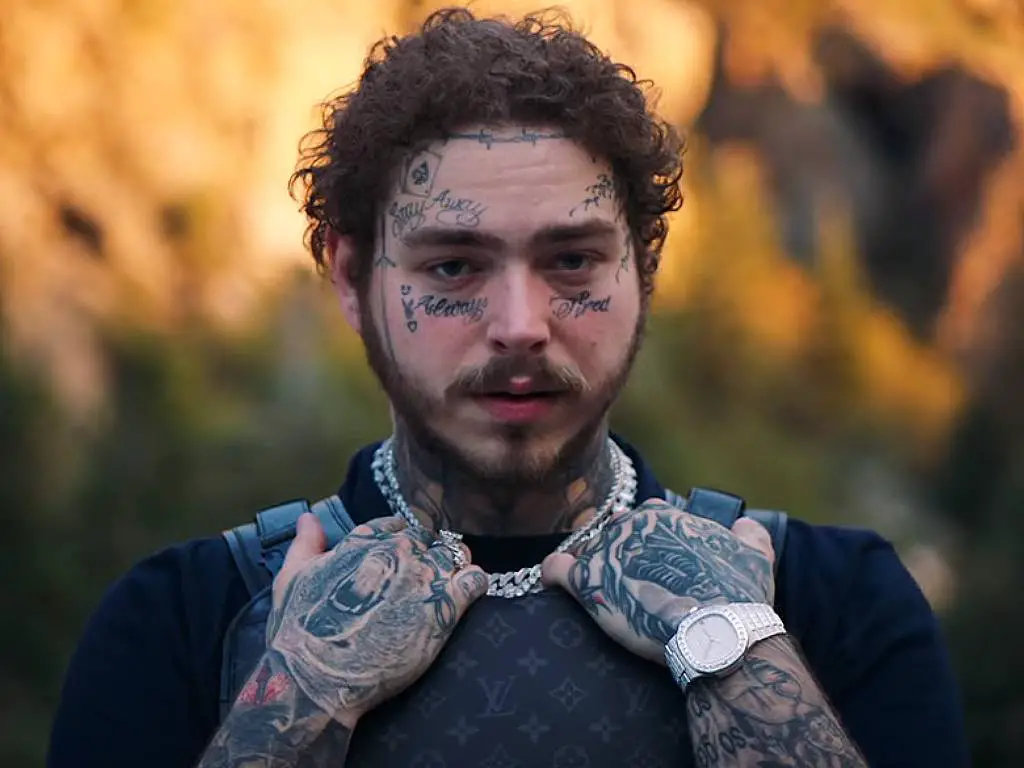 Post Malone has a unique voice, which is why he's very popular. If you want to sound just like him and not just imitate his singing style and looks, then no tip or technique can help you with this. 
Also, take note that Post is also similar to most popular artists; he employs the best professional sound engineer to enhance his vocals in every song. His sound engineer does what he has to do to perfect Post's voice: he uses reverbs, delays, and just the right amount of these compression styles.
And with every song and every performance, there is a certain way his audio engineer does it. This way, Posts' song like "Candy Paint" will sound very different from "White Iverson."
Also, fans and some critics notice that Post Malone's vocals have changed over the years. His first hit album called "Stoney" was unlike his songs today as these sound over-compressed. He may have had professional help along the way.
What Post Malone sound do you want to sound like?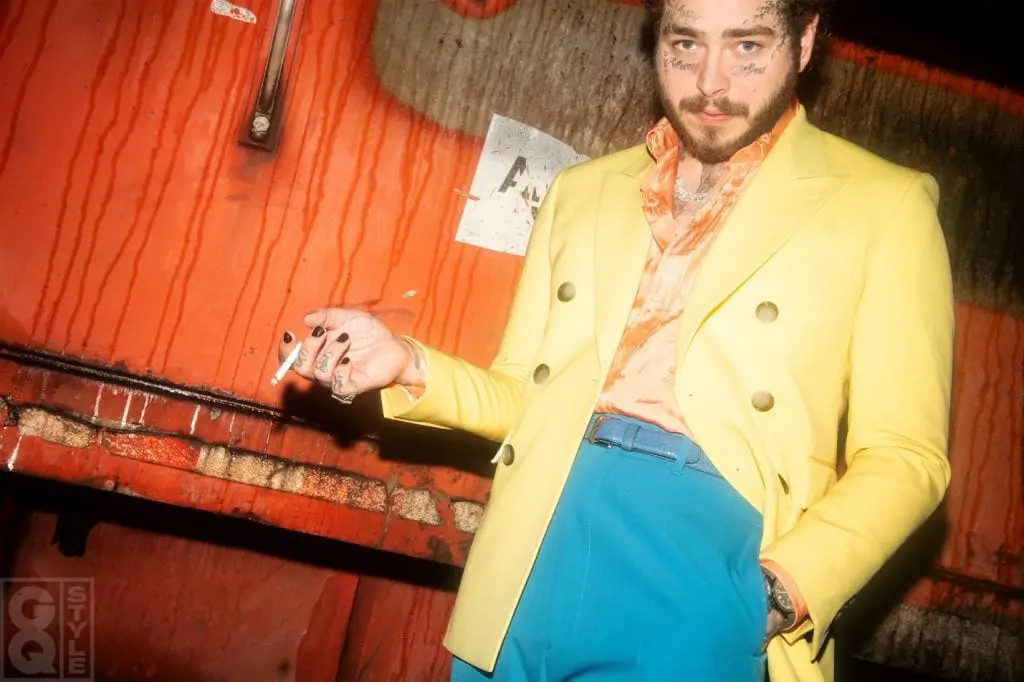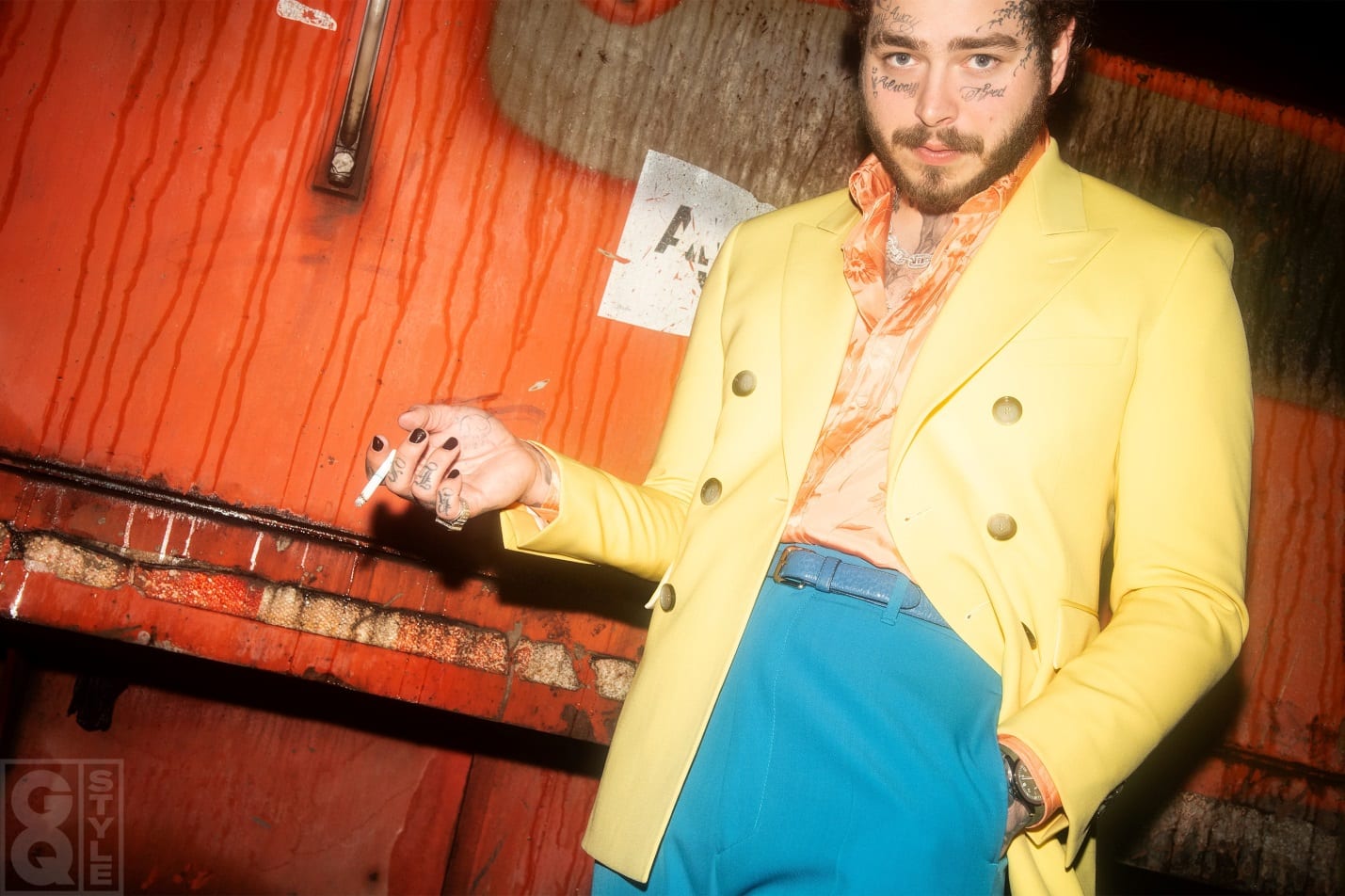 If you say, you want to learn how to sing like Post Malone, exactly that Post's songs or sounds you were talking about? Is it his singing voice in the reverberating White Iverson or the more hip-hop like "Candy Paint?" You see, it's very interesting that Post has a different singing voice in different songs.
Just a sample of a singer whose voice never changes for every song she sang is Karen Carpenter from The Carpenters. Karen's crooning voice remained still and clear despite singing "Rainy Days and Mondays" and "Top of the World."
Post's vocals on his many songs may inspire you, but we recommend that you don't try to sound like him but sound as good as him instead. 
What makes his music sound good?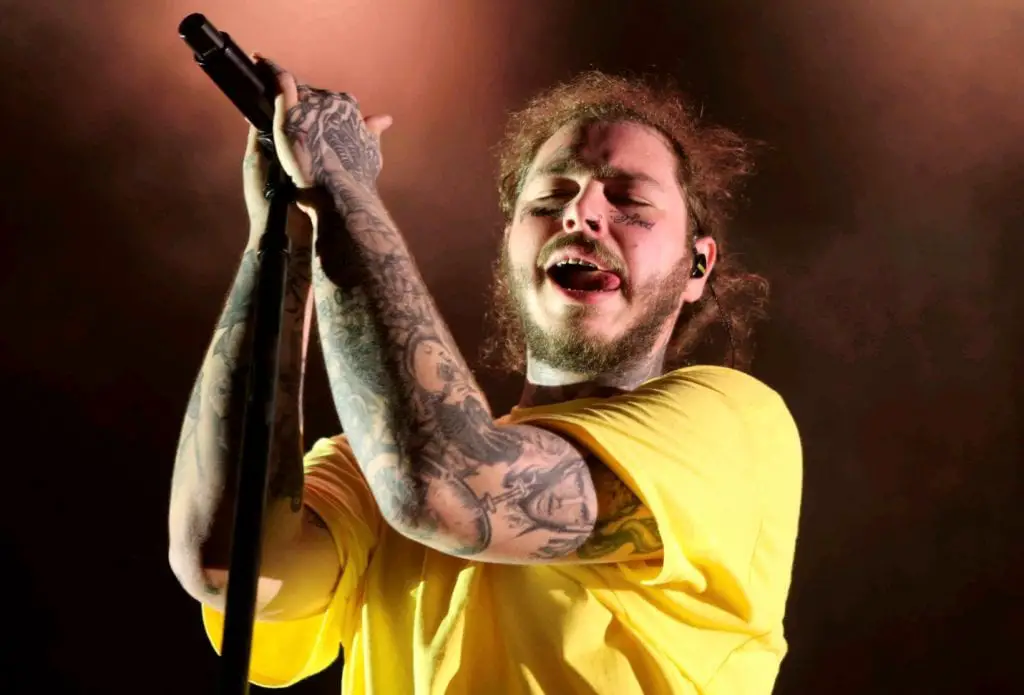 Just as we mentioned before, his voice is what makes his songs sound good. And even if you use Auto-Tune or you employ the best sound technician, no mixing or enhancing can fix your voice and automatically transform it into Post Malone's singing voice.
In an article published in ADGMastering.com, Post's voice was likened to a "British cowboy who grew up on equal parts hip-hop, R&B, and country."
And even if you sound similar to Post Malone or you sing like him in some of his songs, you can't truly sound like him as your throat does not have the physical attributes of his vocal cords.
We all have our unique singing voice
A word of advice from professional audio technicians: don't copy Post's voice. Many artists sound very similar to the voice of Post Malone, but still, something is lacking. Some people are not just able to mimic his voice but also the way he performs, the way he dresses, and even his unique body (and face) markings. But there's still nothing to replace Post.
Nurture your unique voice, your unique singing talent. Only you have this powerful voice! Make your own version, covers of Post Malone's songs. Imagine a girl singing Post's 2019 hit "Circles" from his album "Hollywood's Bleeding." Instead of modulating your voice to match Post's, you can sing this in your own tone creating your perfect cover. 
Some tips to help you out
• Simple voice
Listening to several popular Post Malone songs like "Goodbyes" and "Better Now" will conclude that he actually has a simple voice. He does not try to sing very high notes and even tries to sing low notes, either. 
So even if you claim you have a very simple voice, or you don't sound anything new, you can sing Post's songs quite easily. All you need to learn is how to sing each note and extend it. Like one of the lines in "Circles" instead of just singing "Let go" plain and simple, it goes "Le-e-et gooooo…  I got a feeling that it's time to let go." Check out his other hits, and you'll be convinced that without any effort at all, Post Malone delivered each song flawlessly without much effort.
• More like a nursery rhyme
Another thing that most people notice about Post Malone's singing is he tends to sing in a nursery rhyme-like tune. Again, this is another thing that may have attracted listeners to his songs. Listen to "Candy Paint" and you'll instantly notice this feel. Therefore, if you want to imitate his singing voice, it may work if you make your voice flow like a nursery rhyme. Don't make lines complicated, and just let the song flow through you.
• Should you use Auto-Tune?
If you're familiar with the application, then go ahead. But try to sing his songs without Auto-Tune first and listen to how your voice sounds like. If you're not satisfied, use the lowest setting to hide your Auto-Tune. Most artists do this just to enhance their singing voice very slightly. Gradually increase the settings until you are able to get Post's unique sound. It's not going to be easy for everyone, especially if your tone strays very far from Post Malone's original sound.
To use Auto-Tune correctly, always initially consider setting the correct key of the song you want to sing using this software. If Auto-Tune is set incorrectly, most likely, you'll fail in all the next steps. Therefore, if a song is sung in C major, it works in C major relative minor, which is A minor and not in D major or E major. Start learning about basic music theory before fiddling with Auto-Tune.
With Auto-Tune, you have the chance to select from the bass instrument, instrument, low male, tenor or alto, and soprano. Instrument and base instruments are for instruments; therefore, you don't need these since you're tweaking vocals. Choose low male if you have a low singing voice or alto/tenor for common male vocal tones.
Meanwhile, sopranos have a very high singing voice. Setting the correct input can help Auto-Tune focus on the octaves it needs to work on to give you a very accurate result. Also, consider playing with the Retune speed knob, a unique feature that will help you tune the note faster or slower. Take note that lower speeds give a slow and relaxing effect while the higher the speed, the faster Auto-Tune can tune the note.
• Master Post Malone's singing style
Of course, what better way to inspire you to sing Post's songs than to master his singing style. One of the most obvious ways that he mostly sings his songs or at least, how he looks on videos is that he shows a lot of emotions. Maybe it's about his style; that's it's difficult to adapt to a fresh image or a cool look, but he mostly appears tired and beaten.
Most of his songs are very emotional, that you can't just sing these with a straight face. You really have to show some love or else; your rendition will just fall short.
• Other artists that sound better than Post Malone
As much as Post Malone is a good singer, there are other artists that are better than him. You can copy Post Malone's voice and style but try to get hints from other popular artists as well. Some of our recommendations are Future, The Weekend, Halsey, and of course, Eminem. Listen to their music, check out how they perform on stage, and get to know the instruments they play if they play piano, guitar, etc.  
Why can't you completely sing like Post Malone?
Even if Post Malone had a twin, he would never be like him when it comes to singing. It would be truly impossible to copy his voice even if you put some Auto-Tune. Practice won't do you any good. Just don't overdo it and just make your voice sound simple and fresh. You can still imitate Post Malone by following his singing style and his looks and be the best version of Post that you can ever be.