Every Morning by Sugar Ray: Lyrics Meaning and Interpretation
Sugar Ray is a rock band hailing from Orange County, California. The band was formed in 1986 with the name Shrinky Dinx which was later changed to Sugar Ray inspired by the boxing legend Sugar Ray Leonard. They initially played hardcore punk and funk metal music but their pop-centric single "Fly" made them become a mainstream phenomenon. Their sound gradually changed to blend the genres of pop rock and alternative rock. Their current line up includes two of the original members Rodney Sheppard, the lead guitarist and Mark McGrath, the lead vocalist. They are accompanied by Dean Butterworth (drummer) and Kristian Attard (bass guitarist, keyboardist).
Their career-defining album Floored (1997) and chart-topping lead single "Fly" gained them nationwide interest. Amid accusations that they were a one-hit wonder, the band followed up with their 1999 best-selling album, 14:59. The title announced that their fifteen minutes of fame had not expired yet and they were here to stay with their title track "Every Morning". They tried to achieve the same success with their self-titled fourth studio album in 2001 and In the Pursuit of Leisure in 2003. They returned after a hiatus in 2009 with the sixth studio album Music for Cougars that brought back Sugar Ray's signature sound. The band was busy with touring in 2010s and released their next album Little Yachty only a decade later in 2019.
Their accolades include having sold more than 10 million albums and produced four top 10 songs. They have sold millions of tickets and are still gaining streams in hundreds of millions on the digital platforms. Sugar Ray proudly confesses on their website that the band embodies "the endless summer of popular music and culture". They have shared the stage with the likes of The Rolling Stones, KISS and Sex Pistols. Their single "Every Morning" peaked at the third place on the Billboard Hot 100 chart. Read on to know more about Every Morning lyrics meaning.
What does the title mean
Every Morning is an alternative rock and flamenco pop song released as the title track from Sugar Ray's third studio album 14:59. Every Morning lyrics meaning talks about a complicated relationship between two lovers who enter a vicious cycle of infidelity, revenge, redemption and love. The song is filled with innuendos about a girlfriend cheating on her guy. "Every Morning" denotes the incident has been happening too frequently to keep count. The trust and love they have for each other slowly begins to chip away but in a twisted way, they are unable to let go of each other. Let us delve into Every Morning lyrics meaning and interpretation.
What does the Intro mean
"Every mornin' there's a halo hangin' from the corner
Of my girlfriend's four-post bed
I know it's not mine, but I'll see if I can use it
For the weekend or a one-night stand"
The song starts with his girlfriend's "halo". A halo is usually seen around someone's head but it symbolically says she has hung it on the bed when she cheated on him the night before. Like an angel fallen from grace, she pretends to be innocent when she isn't. He wants to borrow the angelic facade she wears, so he can give her a taste of her own medicine. He considers cheating on her with someone else on the very same bed.
Verse 1 – what does it mean
"Couldn't understand
How to work it out
Once again, as predicted, left my broken heart open
And you ripped it out
Something's got me reelin'
Stopped me from believin'
Turn me around again
Said that we can do it
You know I wanna do it again"
Every Morning lyrics meaning goes on to say his girlfriend has ripped his heart out yet again by cheating and he doesn't know what to do about it. She keeps coming back to him despite the hurt she causes him which leaves him in emotional turmoil. He says, "turn me around again" when pleading with her to convince him again. She sweet-talks and offers sleeping together as a way of making amends for her betrayal. He cannot help but accept it.
What does the Chorus mean
"Oh
(Every mornin')
Oh
(Every mornin' when I wake up)
(Shut the door, baby, don't say a word)
Oh
(She always rights the wrong, she always rights, she always rights)
(Shut the door, baby, shut the door, baby)"
He wants to hold on to the fantasy that she loves him and desires him even if it is only within the confines of their bed. "Shut the door baby, don't say a word" shows that he knows what she has done is wrong and sleeping with her is not the solution. But he chooses to believe her words even if only for the time being. She "rights the wrongs" by controlling him and making love with him like nothing has changed.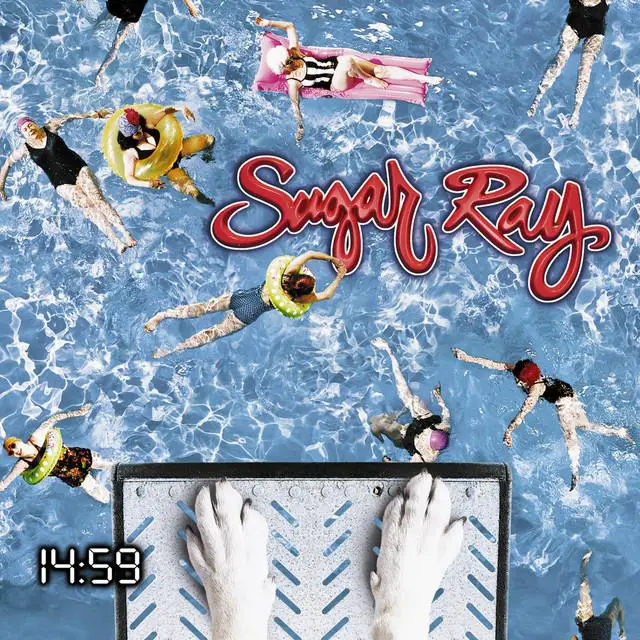 Verse 2 – what does it mean
"Every mornin' there's a heartache hangin' from the corner
Of my girlfriend's four-post bed
I know it's not mine and I know she thinks she loves me
But I never can believe what she said"
Just as the halo belonged to the girlfriend, so does the heartache. She exhibits remorse for the way she's been treating him despite loving him. Inversely, this can be taken as the guy cheating on her and being the cause of the heartache that she wakes up to. Either way, he has lost faith in their relationship, is regretting his actions and cannot imagine that she still loves him. He has become disillusioned with her words and trusts her no more.
What does the Pre-Chorus mean
"Somethin' so deceiving, when you stop believin'
Turn me around again
Said we couldn't do it
You know I wanna do it again"
Every Morning lyrics meaning reiterates that their entire relationship revolves around deceiving each other. He now pretends to believe her and they are caught in an endless loop of building up the other's trust only to destroy it again. The tables have turned and he now offers to sleep with her as a way of atonement. At this point, it is unclear whether they are able to stop or are caught in a rush of vindictive feelings. Perhaps they want to ruin their relationship all the way as they believe they are past each other's redemption.
What does the Bridge mean
"She always rights the wrong
For me
Baby
She always rights the wrong
For me"
She gives in to him and the cycle starts once again. The power she has over him and the passion he has for her convince him to rationalize the decision to stay with her. He knows it's wrong to continue like this but he still wants to do it. He asks her to turn him around emotionally, so they can go on breaking each other's hearts and coming back to sleep together. This routine seems to be their refuge in some sick, warped way. Every Morning lyrics meaning literally ends with them doing this every morning and seeking physical pleasure instead of communicating their problems like healthy individuals.
Conclusion
"Every Morning" is one of Sugar Ray's most popular songs which topped many of Billboard's charts, Canada's Top Singles chart and landed at number 10 on UK's Single Charts. All members of Sugar Ray took part in writing it along with their producer David Kahne. The track sampled "Suavecito" by Malo and Hugh Masekela's hit song "Grazing in the Grass". Every Morning lyrics meaning however received mixed reception from the listeners. One fan theory even believes in the contrary interpretation that it is the guy cheating on his girlfriend who is angelic and feeling guilty later. It remains as one of their most-streamed songs.