Artists have shaped history, music, and culture for many years. People often come in droves to make sure that they can listen to the creative output from these musicians. However, many artists today would not be able to get their breaks if it wasn't for the name of their recording studio.
Recording studios bear a lot of name and fame to the artists. In fact, many would like to associate themselves in a certain recording studio to gain notoriety, fame, and semblance to a certain niche in music. A great recording studio is not just a room full of high tech equipment and expensive recording machine; instead, it is an amalgamation of different characteristics that make a great recording studio.
Many of these legendary recording studios have been built in the early 70s; however, they are still up and running and continue to churn out the best in the music industry. Here are the top 10 most famous recording studios in history.
1. Abbey Road Studios
Abbey Road Studios is a world-famous recording studio situated at 3 Abbey Road in the City of Westminster in London, England. One of its greatest clients is the similarly world-famous band called The Beatles. The recording studio was first known as EMI Recording Studio, and it was not until the Beatles released their 1969 album called Abbey Road that the studio changed its name. The band named the album after the street where the studio is situated and has long since known to be called Abbey Road Studios.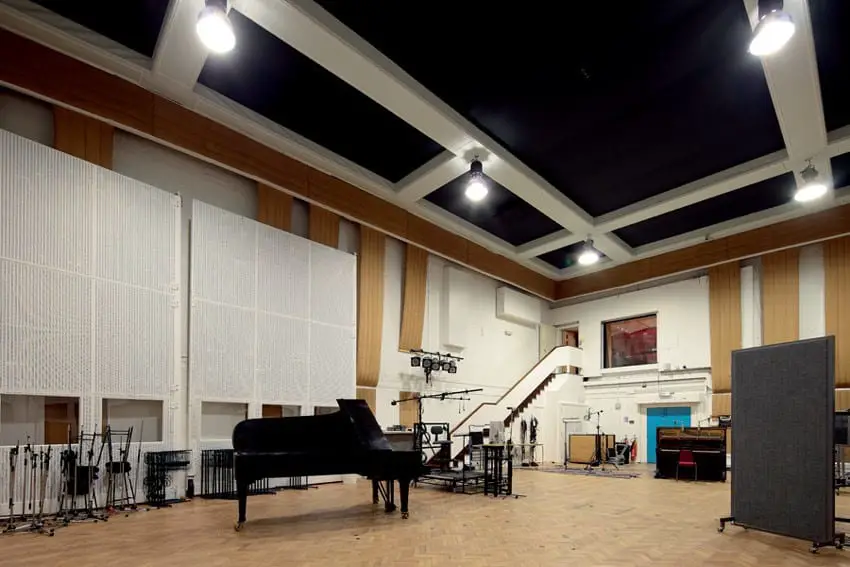 Throughout the years, the studio has become home to famous artists. In 2005, Kanye West, an American hip-hop artist, performed songs from his two studio albums within the studio that led to the creation of a live album that was released a year later. South Korean boy band Shinee became the first artist from Asia to perform in the studio in 2011 after a partnership with EMI and their record label SM Entertainment. In that same year, Australian superstar and hitmaker Kylie Minogue delivered her famous songs backed by a full orchestra, which entered the top 40 in different charts worldwide.
Many other artists, including Adele, Burt Bacharach, Tony Bennett, Mary J. Blige, James Blunt, Michael Buble, Florence, and the Machine and a whole lot more, have performed within the confines of the historic recording studio.
The colorful history of the recording studio was also threatened by controversy in 2009 when the property was up for sale. However, the British government was able to salvage the property and made it an English Heritage Grade II, which meant that it was free from any alterations.
2. Trident Studios
Located at London's Soho district in 1968 to 1981, this was a one-of-a-kind recording studio where on the outside, no one would think this was a high tech facility for music and creative arts. Trident Studios was one of the most influential studios during the 70s. The studio first garnered in March of 1968 when Manfred Mann recorded My Name is Jack. Later on, The Beatles would follow suit, and other artists slowly flocked to the doors of the studio.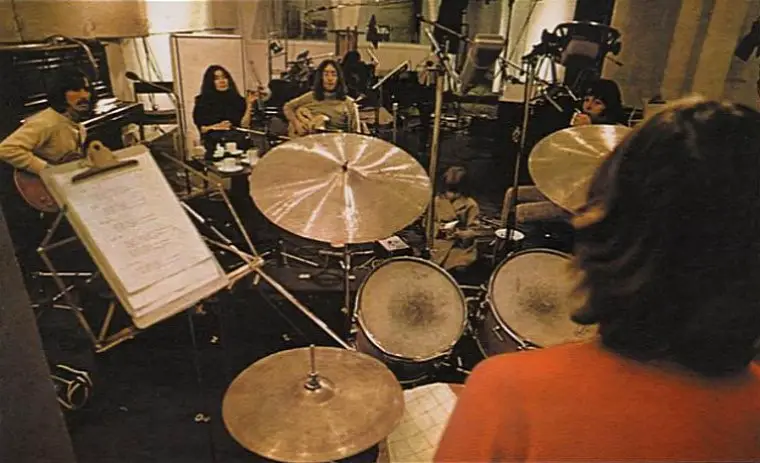 Trident Studios was the first UK recording studio to use a Dolby noise reduction and eight-track reel-to-reel recording deck while others were using only four-track at that time. In 1972, Trident Studios was also home to one of the most successful rock band named Queen. Queen signed with the recording studio that allowed the band full access to all of its facilities and equipment. It was, later on, realized that they made a very good decision as it allowed the band to flourish with their creativity and soon released a total of four albums under their name.
Amongst the countless music recorded in this studio, some of the most significant ones include The Rise and Fall of Ziggy Stardust from David Bowie, Odessa from Bee Gees, James Taylor's own album, and Midnight Rambler from The Rolling Stones.
3. Capitol Studios
Established in 1956, Capitol Studios is a recording studio located in Hollywood, California. The studio is known for its state-of-the-art recording equipment as well as high-class facilities and vintage microphones and other paraphernalia. Over its 60 years of history, the recording studio has hosted a lot of world-famous artists today, including Frank Sinatra, Michael Jackson, and many more.
What sets Capitol Studios apart from other equally famous recording studio is its eight echo chambers located underground. These chambers are built thirty feet below the ground and are used to add high-quality reverberations to the vocals of many of the artists. It is even thought that the reverberations last up to 5 seconds with a delay of around 3 seconds.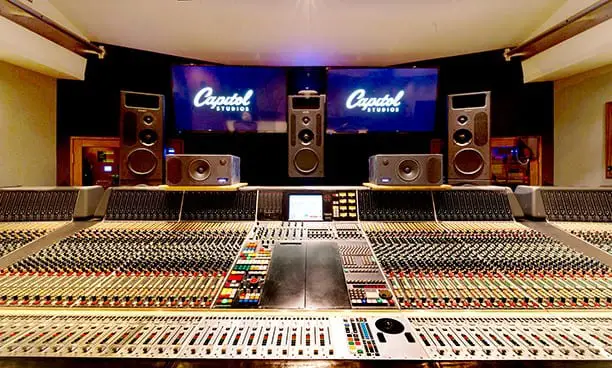 As the recording business start to modernize its equipment, the recording studio also took part in it as it launched its new online service where one can improve the sound quality of their music. Starting at $200, aspiring artists can now have the quality of sound like any other mainstream musician has.
Throughout the years, a lot of artists have made Capitol Studios their home. Michael Jackson recorded Invincible, Miley Cyrus developed Bangerz, while My Chemical Romance's The Black Parade was created inside the studio. In 1990, Natalie Cole recorded Unforgettable. During the early 2000s, Mariah Carey, Britney Spears, Green Day, Faith Hill, Sting, and many modern-day artists have required the services of this popular recording studio.
4. Sunset Sound Recorders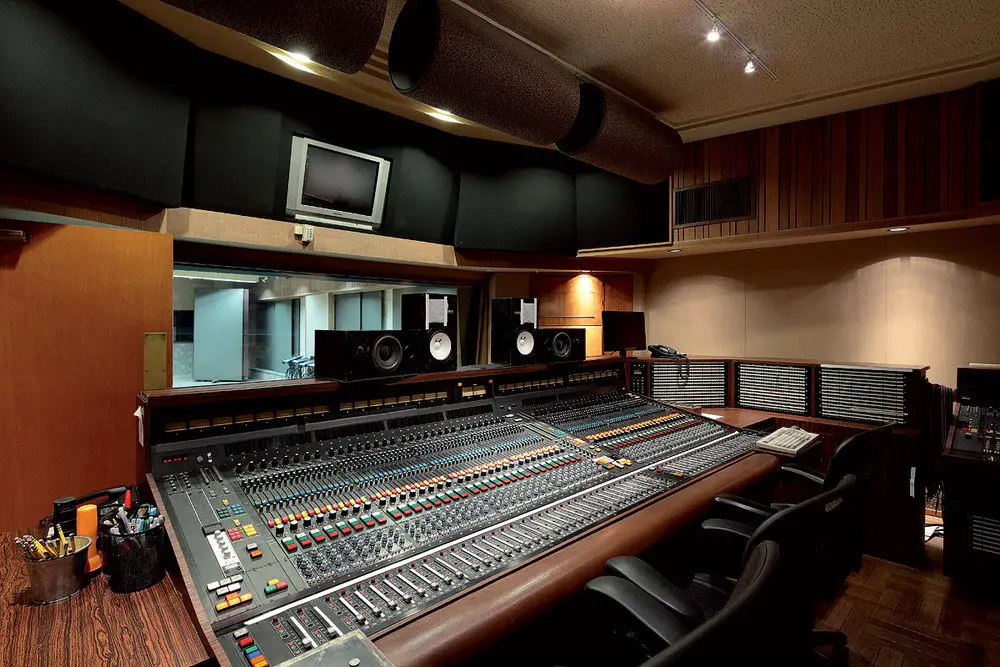 Another recording studio that has set the standard for many artists all over the world is Sunset Sound Recorders. Located inside the lavish area in Hollywood, Sunset Sound Recorders used to be the recording studio for Walt Disney movies like 101 Dalmatians and Marry Poppins.
However, over the years, it has become home to a lot of award-winning and critically-acclaimed records and albums such as Prince's Purple Rain. Led Zeppelin II and IV were both recorded and mixed inside the studio while other artists such as The Beach Boy's Pet Sounds found their groove inside this building.
5. Associated Independent Recording Studios
AIR Studios is an independent recording studio founded by Sir George Martin when he and his partner left Parlophone. Founded in 1969, AIR Studios has housed different artists and musicians such as Adele, James Arthur, Katy Perry, Dua Lipa, Ellie Goulding, and many more. Opened in Oct. of 1970, the studio boasted facilities with a lot of soundproof booths, two Bösendorfer pianos, and a 56-channel mixing console.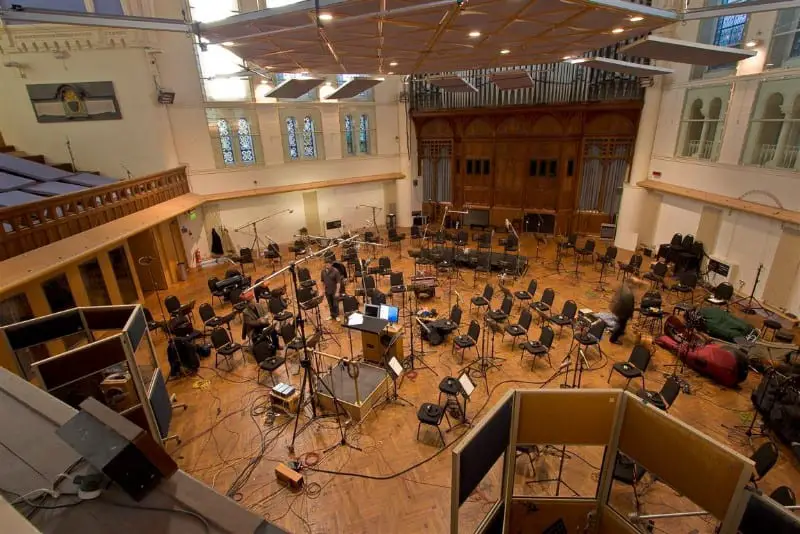 It was in 1991 that the lease for the building ended, and AIR Studios was able to acquire Lyndhurst Road Congregational Church and made it into a facility for recording and named it AIR Lyndhurst Hall. The Lyndhurst Hall became home to a lot of artists playing classical and contemporary music. The studio also works in producing film scores and sound effects.
Lyndhurst Hall is one of the largest recording rooms in the world and can even accommodate a whole symphony with a choir. It is known to produce high-quality acoustics and has high-class equipment. Known artists such as Coldplay and Adele have recorded their albums in the premises of AIR Studios.
6. Metropolis Studios
Another recording studio based in London, Metropolis Studios, boasts a wide array of high tech facilities and equipments such as MIDI controllers and keyboards, iMacs loaded with Logic Pro X, and other software that helps the creative juice flowing for the artists being housed by the studio. Aside from its high-quality equipment, the studio is also known to have a cozy environment conducive for the artists. It was specifically built to accommodate the artist's needs.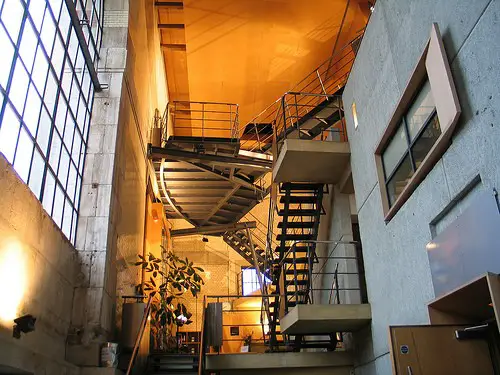 The studio even gives the option for the clients to live inside the studio in a luxurious 4 double bedroom apartment with two bathrooms and a private balcony. Before it was made into a recording studio, Metropolis Studios was part of a power station that was built in 1901. Carey Taylor, one of the studio's founding members, converted the area into a music recording studio with the use of his sound engineering background.
7. Hitsville USA
Aptly named as the first headquarters for Motown, this former photography studio is located in Detroit, Michigan, and is now a museum. At first, the recording studio was also the administrative building of the record label, which opened 22 hours a day and only closed for 2 hours for maintenance. However, as soon as the label took off in the 1970s, the recording studio moved to Los Angeles, where it took part in the history of film and television production.
Music production reaches mainstream success by then making Hitsville USA one of the founding pillars of recording studios in the country.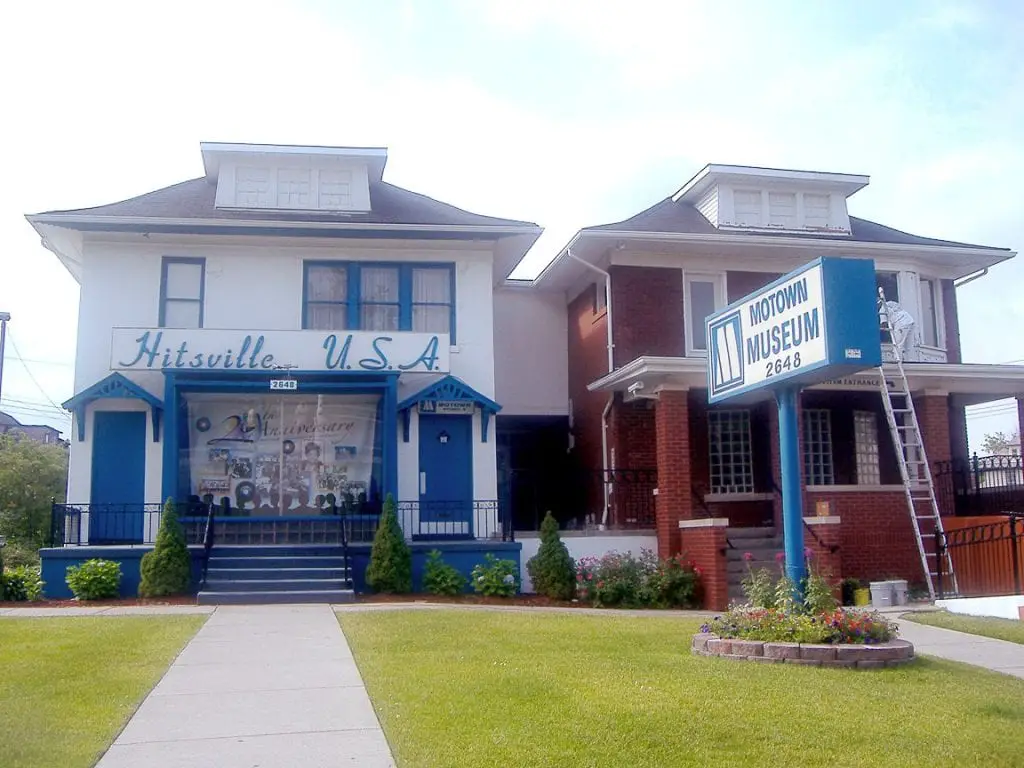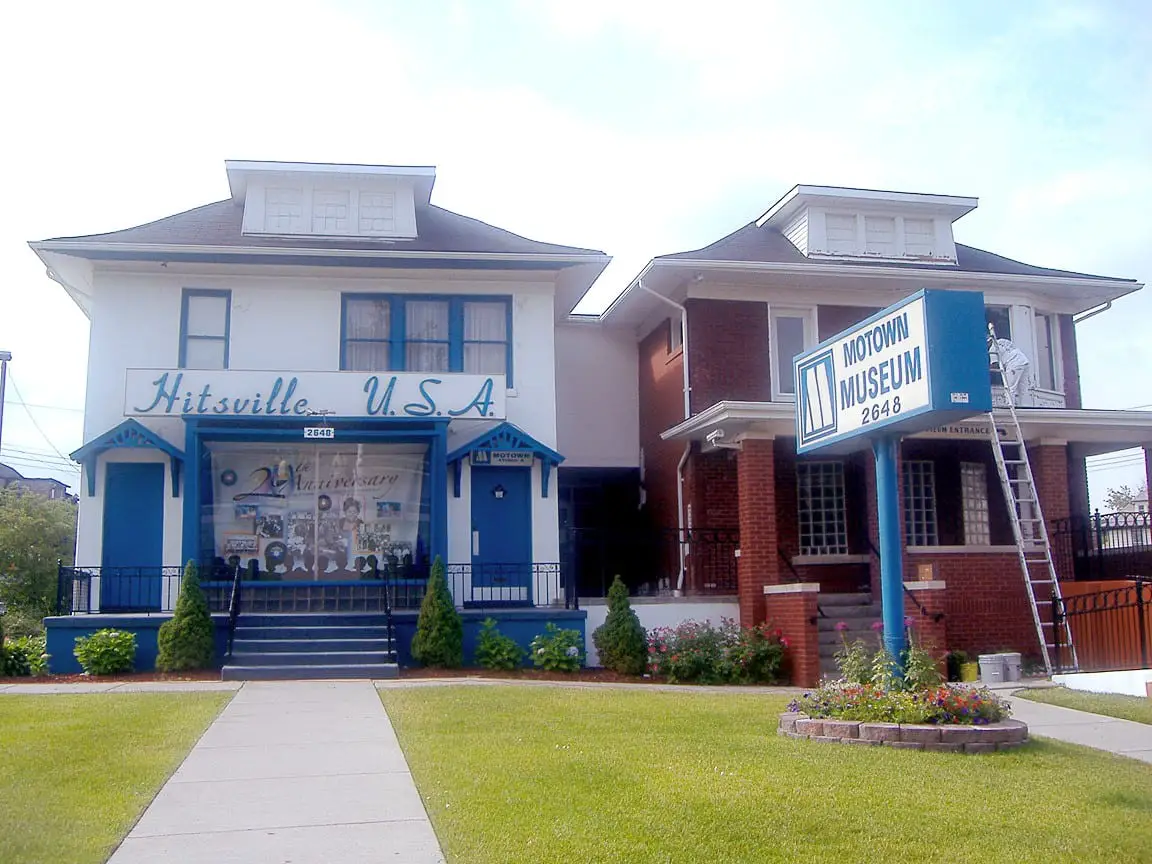 Since 1985, the original building in Detroit is now called Motown Museum, where the legacy of its artists, the music, and the label itself was on display. Many artists, including Stevie Wonder's The Jazz Soul of Life, Marvin Gaye's What's Going On, and Let's Get It On, was recorded in this studio.
8. Platinum Sound Recording Studios
Not to be confused with Platinum Studios, which in its own right is also a famous studio for creating comic books, Platinum Sound Recording Studios is home to a lot of budding artists in the New York scene. It currently houses a wooden space with an 80 channel Logic 9000J mixing desk. Apart from its high tech facility and equipment, it also has an exclusive list of clients ranging from Shakira, Lady Gaga, Nelly, and Kanye West.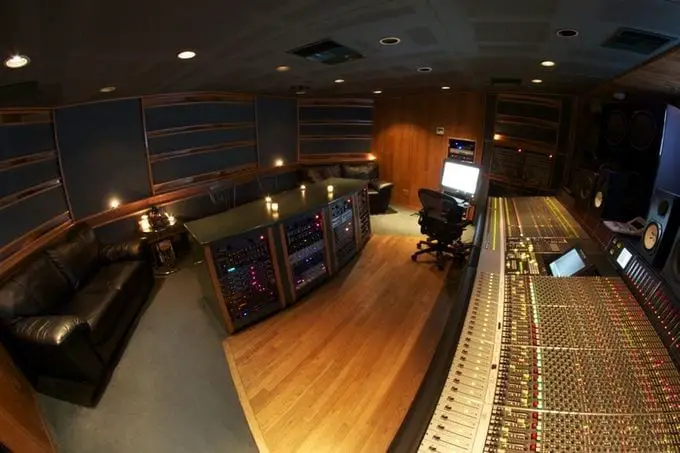 Founded by Wyclef Jean and Grammy-winning producer Jerry Duplessis, Platinum Sound Studios aimed to be the best at the sound quality and privacy so that the artists can focus on their music and create the best and successful record. Through the years, the recording studio has created albums that went on to become Grammy award-winning titles and artists. Truly one of the best studios out there, Platinum Sound Studios is every New Yorker's dream studio.
9. Hansa Tonstudio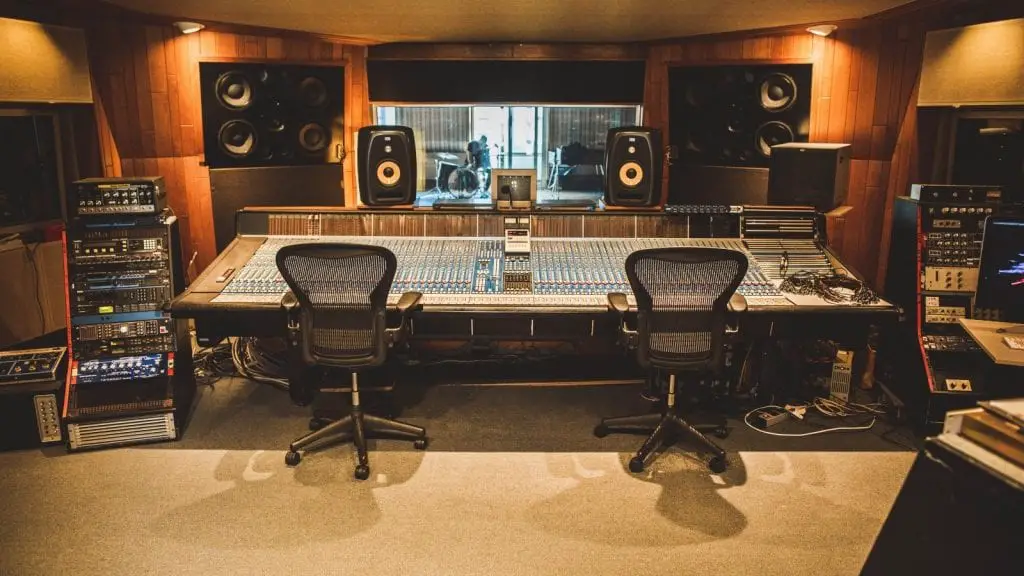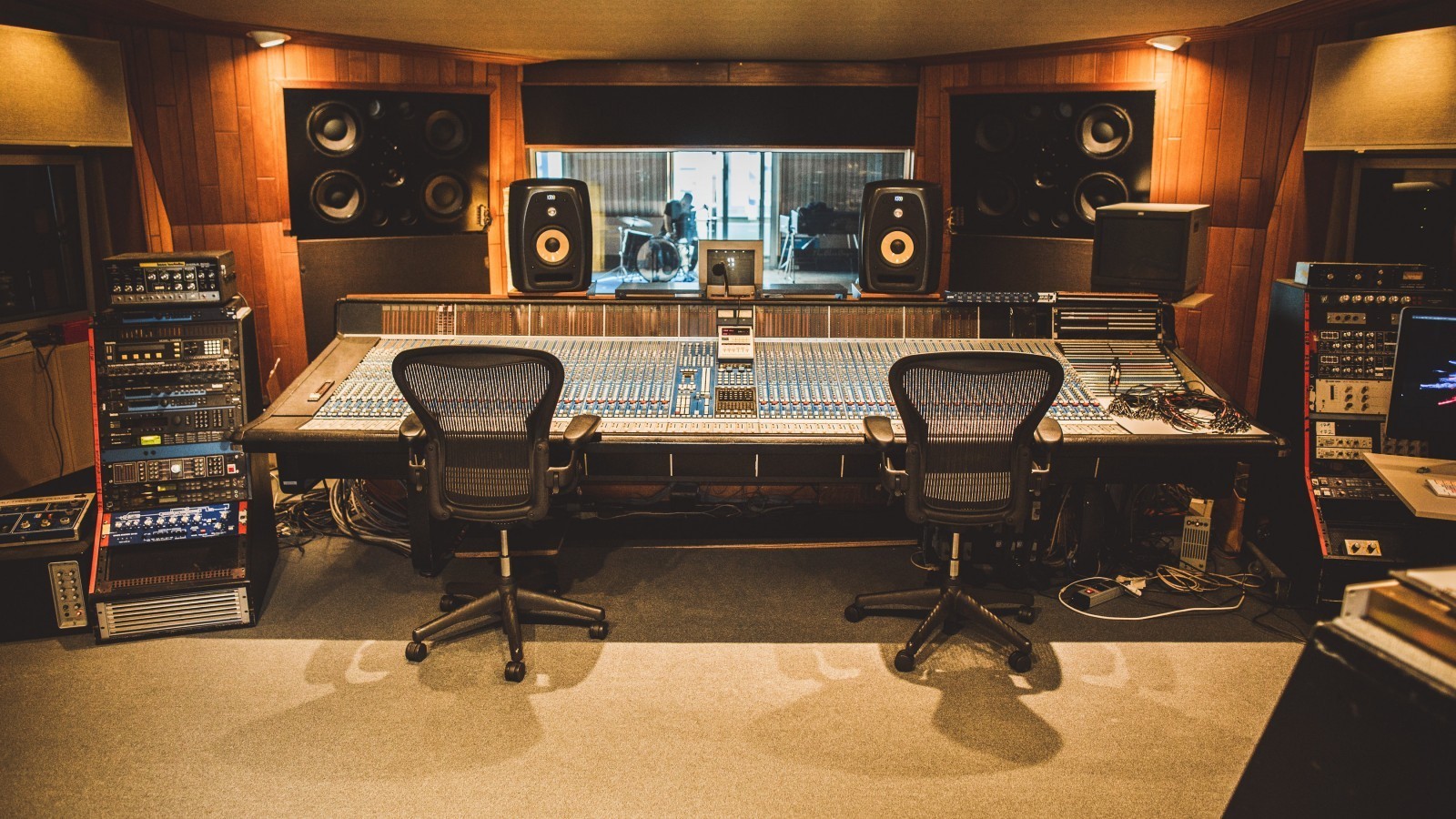 Located in the Kreuzberg district in Berlin, Germany, Hansa is a recording studio founded in 1974, which is famous for its Meistersaal or The Big Hall by the Wall, where it is only a few meters away from the famous Berlin Wall. Meistersaal is also known as Hansa by the Wall. Apart from its rich history, it is also home to well-known acts such as Iggy Pop and David Bowie. It was even thought that David Bowie got the inspiration for the lyrics of the song "Heroes" by peering through the window and look at the Berlin Wall. Today, Meistersaal has become a world-renowned concert hall, as well as a recording studio itself.
The recording studio hit legendary status when it became notable for its synthpop tunes. Today, it is equipped with a wide variety of equipment that can accommodate artists to help get the results needed for a successful record. The studio is a testament of history and creative arts that allowed music to transcend different cultures to create sounds that everyone can relate to.
10. Muscle Shoals Sound Studio
Founded by members of the Muscle Shoals Rhythm Section of The Swampers, the studio was able to draw worldwide fame when they started housing musicians like Willie Nelson and The Rolling Stones. In fact, they were the first-ever group of musicians to open their own studios and started to publish their own music.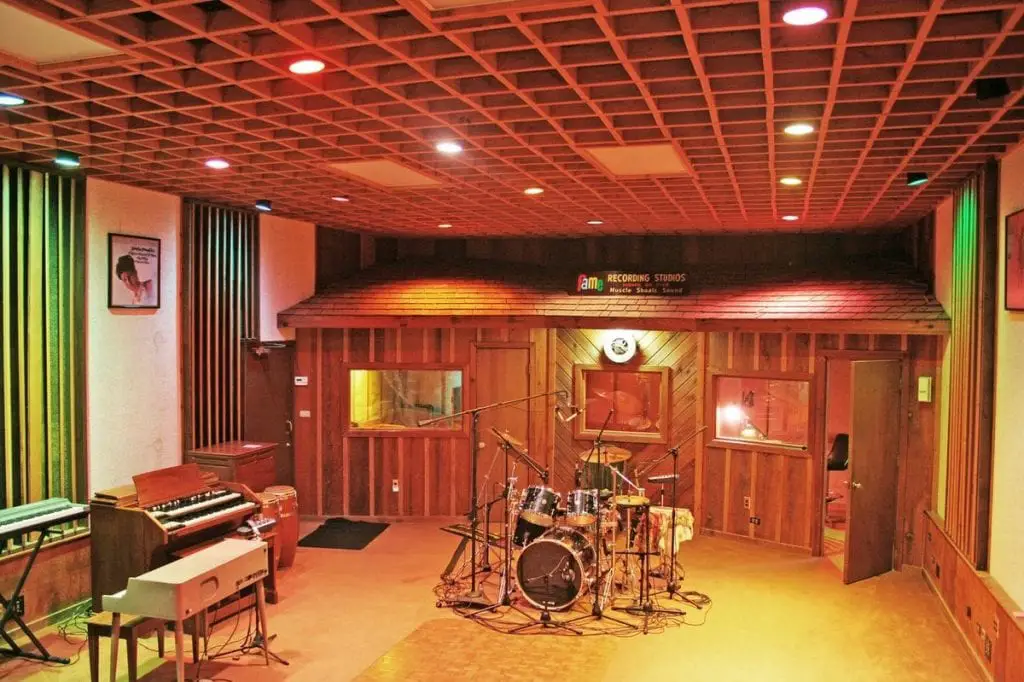 The original studio sold and was on track to become a music museum. However, it, later on, became a tourist attraction and, in 2017, reopened the opportunity to become a recording studio that retained the magic of sound and music that was apparent decades ago.
Conclusion
Recording studios are not only meant to produce good music. It is a place to commune with the creative arts and allow the music to go through the soul and body and manifest itself through lyrics and sound. Artists spend time, money, and effort to get inspired and create art, and with the help of these historic recording studios, the world was graced with the likes of David Bowie, The Beatles, Elvis Presley, Led Zeppelin, and many other great artists of our time.