Benjamin Scott Folds or Ben Folds is an American singer and songwriter, composer, musician, and record producer. He was also the frontman and the pianist of Ben Folds Five, an alternative rock band. After the band disbanded in 2000, Folds created several solo albums and even performed live in his solo career.
Who is Ben Folds?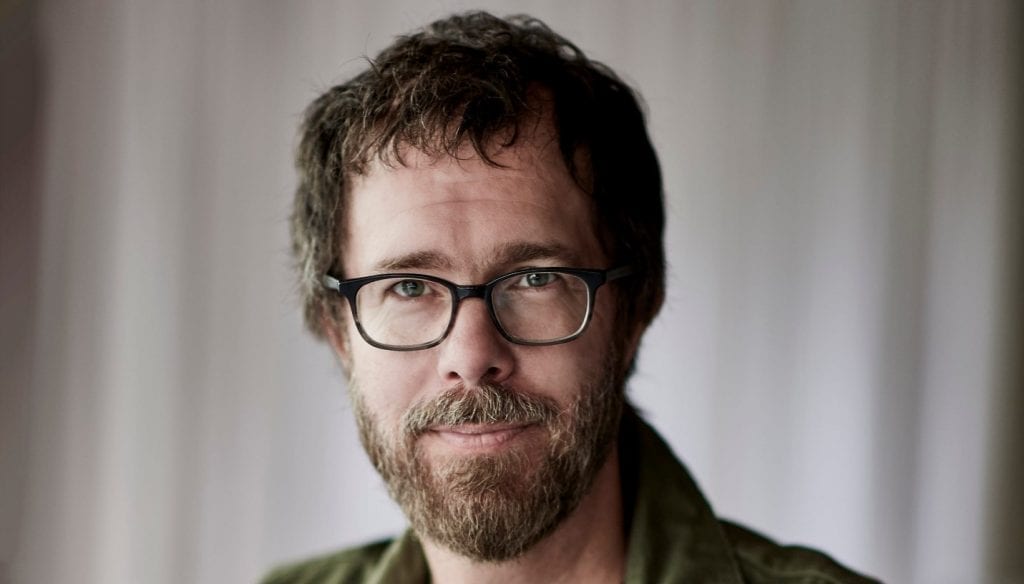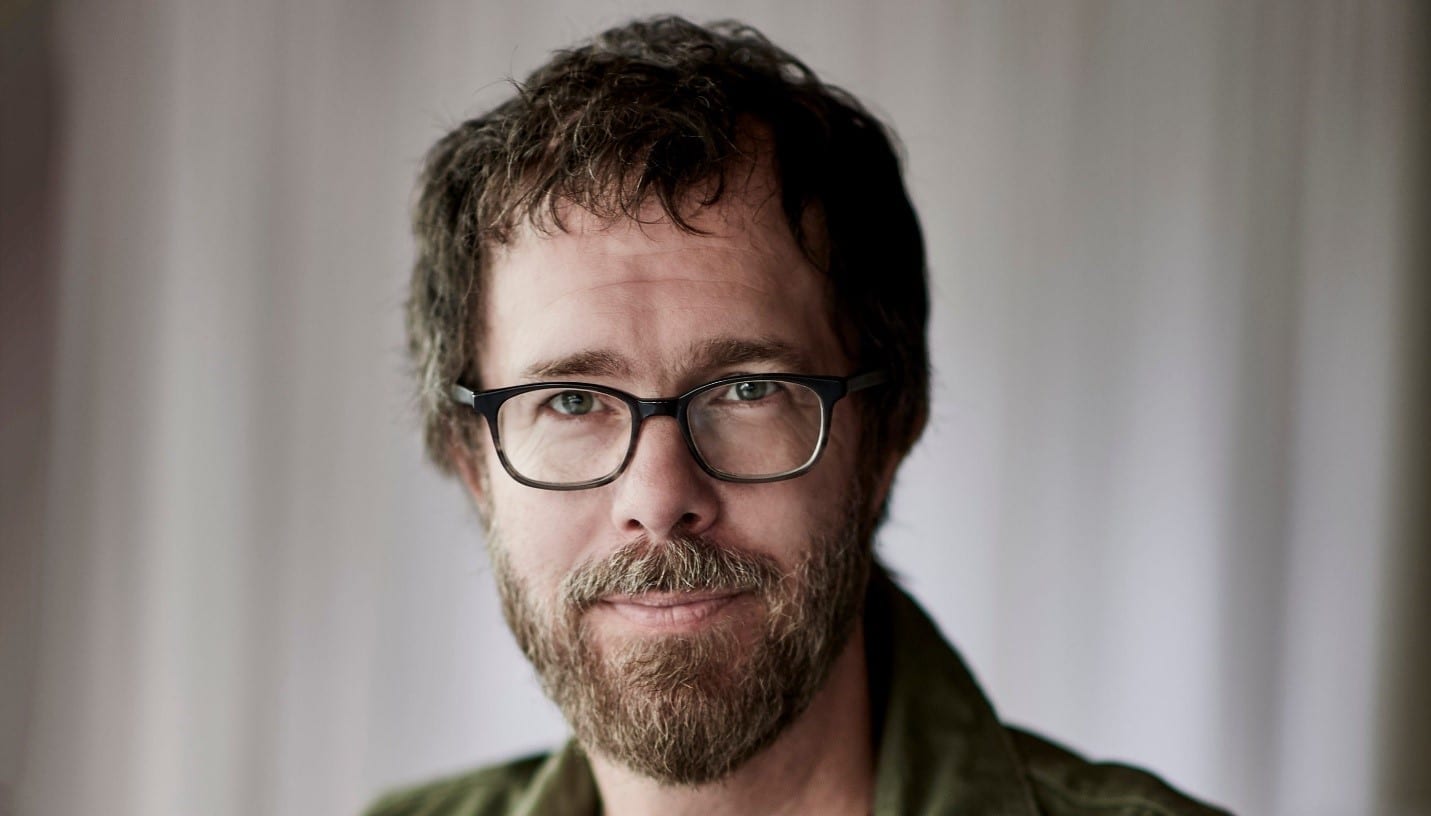 Folds has collaborated with artists, musicians, and actors for experimental musical projects like William Shatner, Weird Al Yankovic, Regina Spektor, Neil Gaiman, and Nick Hornby. Folds are popular for experimenting and collaborating with uncommon instrumentalists. He would make music with acapella singers, symphony orchestras, and many more. His work also extends to movies, especially animated movies such as Hoodwinked! and Over the Hedge.
Aside from creating music, Ben Folds was also a judge at NBC in an acapella singing contest called The Sing-Off until 2013. He also serves as the first artistic advisor for the National Symphony Orchestra that plays at the Kennedy Center in Washington, D. C. He was also a writer and has published his first book in 2019 with a title A Dream About Lighting Bugs: A Life of Music and Cheap Lessons.
Background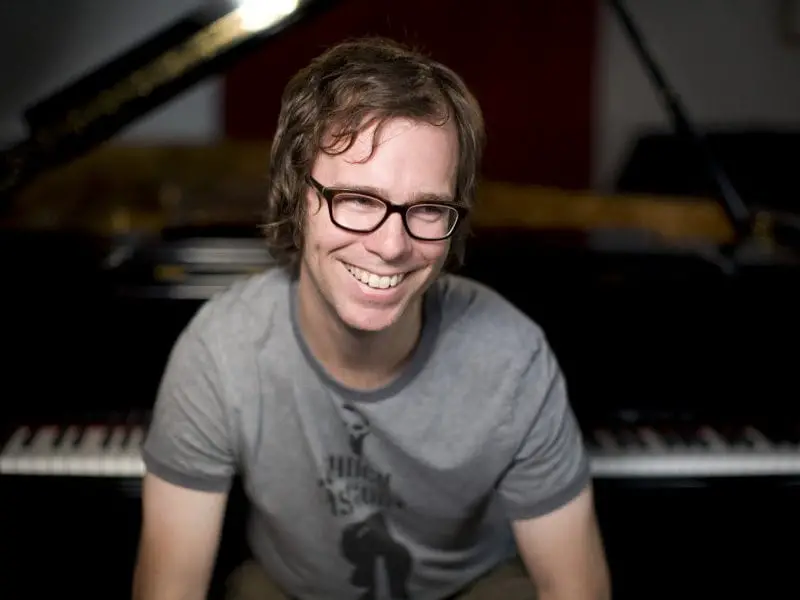 Ben Folds was interested in playing the piano at a young age of nine. He was from Winston-Salem, North Carolina, with a carpenter father who once brought home a piano from a customer who was unable to pay for his services. Instead of learning to play piano using mini pianos and toy pianos, Folds had all 88 keys.
At a very young age, Folds loved to listen to Billy Joel, Elton John, and also on AM radio. He did not have any formal lessons on piano and just learned music by ear. Folds also played in his high school at the Richard J. Reynolds High School as a pianist, drummer or bassist.
Folds went to the University of Miami's Frost School of Music for a full percussion scholarship, but he dropped out when he lost his scholarship to a "jury." After dropping from school, he had plenty of time to improving his piano technique. He once said that he would just run scales using a metronome for six months. But he claimed that this helped him.
Ben Folds first appeared in the band "Majosha" with his friend Millard Powers. This band played in local areas, in schools, parties, and bars. He produced his EP called it Party Night: Five Songs About Jesus with copies sold locally. This EP had four original songs; however, none of these were about Jesus. In 1989, the group also recorded Shut Up and Listen to Majosha and songs for Party Night, Emaline and Video, songs that Folds also recorded with the Ben Folds Five.
Folds also played drums in the short-lived band called Pots and Pans. Evan Olson was on bass, and Britt Uzzell was on guitar and vocals. Eventually, Folds received a music publishing deal from Scott Siman from Nashville. Folds moved to Nashville, Tennessee, to pursue this new career.
Folds also started to join theater groups in New York City, and there was a point that he didn't want to pursue his musical career anymore. 
Ben Folds Five was formed in 1995, and it was also the year that they released their self-titled first album. Folds described the band as a "punk rock for sissies" because their music often had lyrics that expressed self-conflict, melancholy, sarcasm, and profanity.
Ben Folds Five gained following in the United Kingdom and Australia. The band reunited in 2011 and had its final tour in 2012.
Ben also launched his solo career when the band broke up in 2001. He released several solo albums, including Rockin' the Suburbs, Way to Normal, and Songs for Silverman. His solo Eps included Speed Graphic, Super D, and Sunny 16.
Folds was commissioned to compose a piano concerto for the Nashville Symphony Orchestra in 2014. He also played So There for the yMusic Ensemble in 2015. In 2018, Folds released Mister Peepers, a single which was commissioned by The Washington Post.  He worked on many other songs and performed live in many venues around the country. His most popular was Ben Folds and a Piano, where he showed his versatility and adaptability as he broke two strings while playing for a large audience. He continued playing as if nothing happened much to the joy of his audience.
Music and style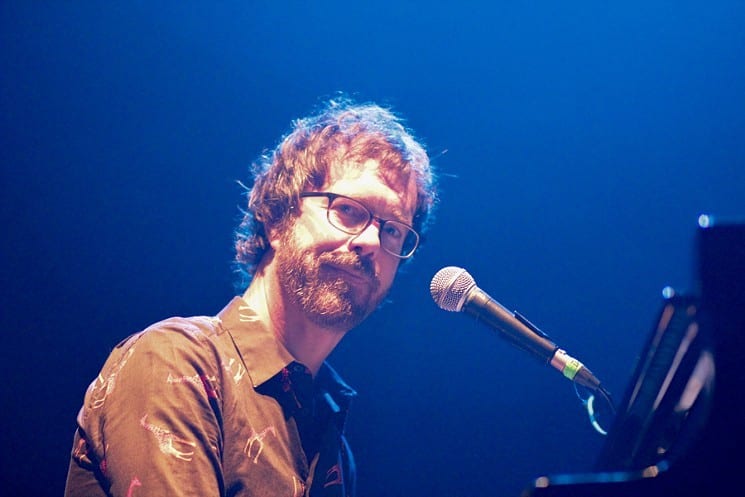 Ben Folds' style in playing the piano is more physical than flair. He once toured the country with just his Yamaha grand and busted a string on stage, and yet, he continued playing. This happened in 2017 while performing at the Meyer Theater in Ben Folds & A Piano Tour. He gusted two keys during his strenuous performance and afterward said that you could play any music in any key that you want, but if you have played and recorded a song in this key and played it in another way, then it's not easy to do.
Ben Folds's musical style is physical and emotional. He learned how to play by ear and had since created a style on his own. If you want to play the piano like Folds, then take any of his pieces, learn the chords by heart and play as passionately as you can.
Folds believe that passion must be placed in every song you play. His live shows are evidence of his great talent and excellent dedication to his craft. His Meyer Theater show may have been out of tune in the final parts, but he was able to pull off dedications from his audience. That's how versatile and talented Ben Folds is.
But you can still adopt a few tips to be able to play the piano like Folds. Remember the following techniques.
Use the instruments that Ben Folds use
Ben Folds is popular on the piano, drums, and vocals. He can play on almost all kinds of pianos, but a Yamaha Grand Piano accompanied him in his tours most of the time. Folds may have relied on Yamaha's great sound, good construction, and excellent materials. He admits that he once broke strings in his piano because of his very passionate style of playing and not some kind of problem with the instrument.
As you may remember, Folds started playing on an 88-key piano right away. If you want to follow his style, a mediocre type of instrument just won't do. But of course, we didn't mean to break instruments or destroy pianos just to play as good as Ben Folds.
Invest in quality, durable, and perfect-sounding instruments to practice and to play. You'll find performance quality instruments too when you check out second-hand items.
Check out Ben Folds' videos and his music
Most of Ben Fold's videos are very energetic, especially his performances in concerts and live shows. In some videos, you might see him playing while in some, you may see him singing and playing. You must learn how to multi-task and to adapt to different conditions so you'll be able to play according to his style.
One particular performance at the Fox Theatre, Tucson, Arizona, to benefit The Fund for Civility Respect and Understanding, Folds was seen playing the piano, singing, dancing, standing, and interacting with the audience. This shows how passionate he is with his craft.
You'll find most of Ben Folds' videos, and live performances uploaded online with most of the videos recorded by fans and audiences worldwide.
Practice playing with more passion
You can't just sit and play, sit and sing when you want to perform like Ben Folds. He is not just passionate about his work but is also passionate about his audience. He once asked the audience to fill out sheets of small paper, write down what they want him to play. This showed how Folds love his audience, how he loves to entertain them, and sing what they like. In this impromptu show alone, he sang and played more than ten songs all on a broken piano.
Practice good fingering techniques. You may need to devout at least several hours a day practicing to move flawlessly over the piano keys. Don't worry, take your time, and don't rush. It can take longer for a beginner to follow this complicated style.
Be confident on stage
You can't play like Ben Folds if you are confident on stage. You must play with your heart and your mind. If you're not as great with the audience as Folds, it's not too late to start learning how.
Play live more often than playing in your room or jamming with your band. Consider playing for a small crowd first and slowly build your confidence by playing for a larger audience next.
The classic way that Ben Folds plays the piano and other instruments may not be borrowed or followed by anyone. You really must have the dedication and pure talent to play, just like Ben Folds.