Started in the spring of 2002, Denver, by two school friends Joe King and Issac Slade, The Fray is an American rock band. It rose to commercial prominence with their debut album "How to Save a Life" which was released in 2005.
The former schoolmates, who began regular two-man jam sessions and songwriting, extended their lineup by including two of Slade's former bandmates, Ben Wysocki (drummer) and Dave Welsh (guitarist). Slade's younger brother Celeb joined the band and played bass. He was later asked to leave the band. This caused a rift between him and Issac which became the inspiration of the band's hit debut single, "Over My Head (Cable Car)" that speaks about the waning relationship of the brothers.
Movement EP the band's first record released in 2002 and its follow-up record Reason EP released in 2003 bringing local fame and acclaim to the band. The band then submitted a song named "Cable car" to a KTCL radio show which found airplay and received huge requests. The song was then renamed to "Over My Head (Cable Car)" as the song airplay and the band's local following kept increasing. Soon after, the band was deemed to be the Best New Band in 2004 by Westword, a Denver alternative newsweekly. They began getting attention from Epic Records which signed the band in December 2004.
"Over My Head (Cable Car)" the band's debut single, that released in October 2005. It paved the way to success for its debut album "How to Save a Life" and put the Denver band under national spotlight. The song helped the album hit the top 20 on The Billboard 200 chart and ranked 13th on the Billboard's Hot 100 singles of 2006. The RIAA certified the song as 2x Platinum in May 2006. With over 2 million digital downloads in the US, the song became the 5th most downloaded single of 2006.
The music video was filmed on 4th July 2006. Directed by Elliot Lester, the video shows the band members as children who play various musical instruments to draw the attention of other children towards them. Let us look at over my head lyrics meaning.
What does the title mean
The title is inspired by the nickname of Slade's younger brother, Caleb (Cable Car). Slade was the lead singer and pianist of the band while Caleb played bass. They both fought due to Caleb's bass playing abilities and were not on talking terms.
Their fight is the inspiration for the title "Over My Head (Cable Car)" which depicts Caleb's disappointment, stress and overwhelming feeling after such a fight. He feels he is over his head as he goes through a myriad of emotions such as anger, apathy and rage. He deals with the relationship pain and his own musical deficiencies.
The song precisely relates to the sorrow and strife attached with hurting or disappointing a loved person in life. It shows the urge to mend things right before it's too late. Caleb is furious because of the betrayal by his band members and wished they had been honest with him before things went out of hand. He departs from the band and tells the remaining members that they shall find another bass player who will be abused in the same way. Read on to know more about over my head lyrics meaning.
Verse 1 – What does it mean
"I never knew
I never knew that everything was falling through
That everyone I knew was waiting on a queue
To turn and run when all I needed was the truth
But that's how it's gotta be
It's coming down to nothing more than apathy
I'd rather run the other way than stay and see
The smoke and who's still standing when it clears"
Caleb says that he was not aware about the plan of throwing him out of the band. He was not expecting this from his band members. He eventually had to run away from the situation. Furthermore, he wished that the band members could have told him the truth before the matter reached a boiling point where things went terribly wrong. Now the situation has to be accepted the way it is. He feels left out and wants to run away from all this rather than waiting for someone to support him. Read on to know more about over my head lyrics meaning.
What does the chorus mean
"And everyone knows I'm in
Over my head
Over my head
With eight seconds left in overtime
She's on your mind
She's on your mind"
Through these lyrics, Caleb expresses his state of mind at that moment. He is in a situation that is out of his hands and beyond his control. Feelings of anger, anxiety, stress etc., have taken over his head, and he is not able to balance them. The band is consistently on his mind, and he's not able to do anything about it. He is disappointed and hurt by the disloyalty of his band members. These feelings have occupied his mind, and he's not able to think about anything else. Read on to know more about over my head lyrics meaning.
Verse 2 – What does it mean
"Let's rearrange
I wish you were a stranger I could disengage
Just say that we agree and then never change
Soften a bit until we all just get along
But that's disregard
You find another friend and you discard
As you lose the argument in a cable car
Hanging above as the canyon comes between"
Caleb wishes that he could change the relationship that he shares with Slade. He wishes he never knew him before the band started. So that he could have moved on very easily without the pain of being betrayed by his own brother he loved so much. Had he been friends with him, it would have been much easier to follow different paths when an argument like this occurs.
He makes reference to Colorado, the place where they put up from, and says they have to co-exist irrespective of whether they want it or not. The meaning of "Cable car" is Caleb's nickname and "Canyon" refers to Colorado. Read on to know more about over my head lyrics meaning.
What does the bridge mean
"And suddenly, I've become a part of your past
I'm becoming the part that don't last
I'm losing you and it's effortless
Without a sound, we lose sight of the ground
In the throw around
Never thought that you wanted to bring it down
I won't let it go down 'til we torch it ourselves"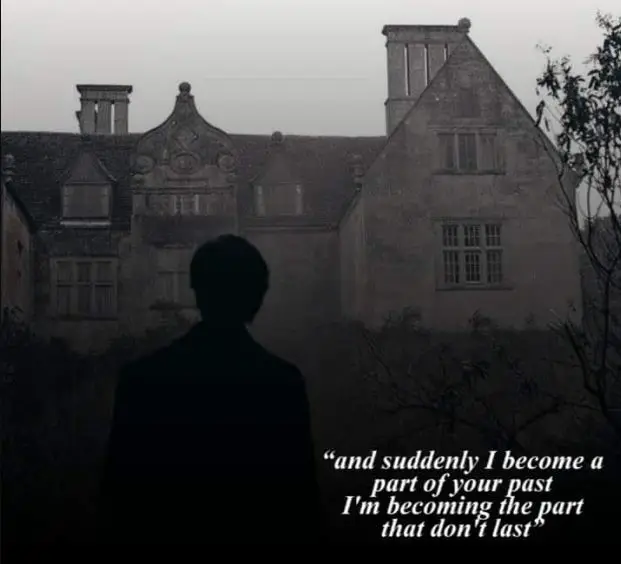 Caleb feels the fight has parted him with his brother and their love has become a thing of the past. Their attachment is lost and the beautiful journey of 20 years that they spent together seems to be fruitless. They haven't spoken for a long time and drifted apart. He says he can't let their 20 years of love to go for a toss and wants to fight it out to settle the dispute. Read on to know more about over my head lyrics meaning.
Conclusion
"Over my head (Cable Car)" not only played a crucial role in building the brand's popularity but also helped it find success right out of the gate. The testimony to this fact is its entry to the Billboard Hot 100 chart issued on 25th February 2006. It ranked on the 2nd position on the Billboard Adult Top 40 chart. The song was a Top 25 hit in various international countries like Canada, Ireland, Netherlands and the United Kingdom.