Dan Fogelberg was an American singer/songwriter who rose to prominence in the 1970s, best remembered for his hit songs 'Longer' (1980) and 'Leader of the Band' (1981). (1981). His songs and music defined the soft rock era. He was a multi-instrumentalist who could play the guitar, piano, mandolin, and bass guitar.
Dan was born on August 13, 1951, in Peoria, Illinois, as the last child of Lawrence and Margaret Fogelberg. His mother was Scottish, while his father was Swedish. Margaret was a pianist, and Peter was the leader of the band. Because he was born into a musical household, he was immersed in music from a young age. His mother taught him to play the piano as his first instrument.
He discovered The Beatles when he was 12 years old, and the band kindled his interest in electric guitars and songwriting. In high school, he joined his first band, The Clan, which covered The Beatles. They used to perform at school functions.
Dan Fogelberg's first album, titled 'Home Free,' was published in 1972. In 1974, Fogelberg rose to prominence with his second album, 'Souvenirs,' which was produced by Joe Walsh. Walsh released another album called Momento, and his song "Part of the Plan" became his first hit. Following that, he recorded other award-winning albums, such as Captured Angel 1975 and Netherlands 1977.
The Innocent Age is American singer-songwriter Dan Fogelberg's seventh album, released in 1981. It was also one of his most successful albums, with three of his four Top 10 songs on the Billboard pop chart, including "Leader of the Band," which peaked at number one.
Talking about this song in an Interview Dan said that "The was a one-day marvel; I just happened to sit down with the guitar and bam, that thing was done. I mean, I never set out to make a song dedicated to my father. I would never have done it if I had given it conscious thought. I didn't like it because it was too obscure and non-commercial. That was a memorable occasion for me because, whether or not the song became a hit, it meant a lot to my father. He heard it, and it said things to each of us that neither of us could say to the other. We weren't particularly communicative males, you know because we're from the Midwest . That song was especially poignant because he was only here for a short period after the song launched." Continue reading to learn Leader of the band lyrics meaning.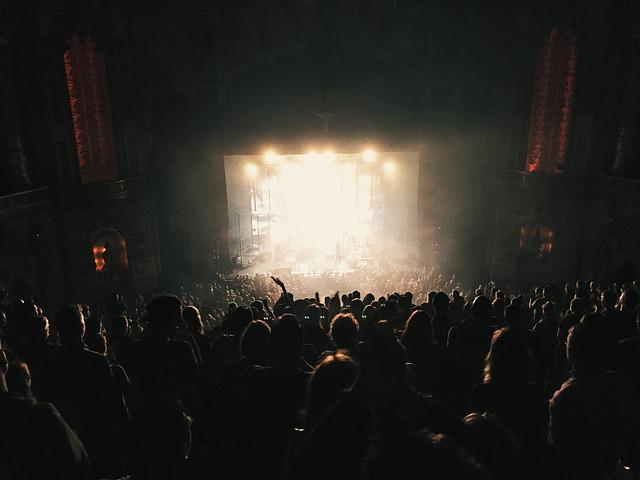 What does the title mean?
Leader of the band lyrics meaning depicts the love and adoration Dan had for his father. His father Lawrence was a musician and Leader of a band hence the name of the song is Leader of the band. Dan once recalled how his father used to let him conduct the band when he was four.
The song is a tribute to his father; he became a celebrity as a result of this hit song, with several media interviews focusing on him as the song's inspiration. The tribute, which was released as a song towards the end of 1981, reached #9 on the Billboard Hot 100 chart in 1982. His hit song "Longer," earned Fogelberg's second single on number one spot on the Billboard Adult Contemporary chart.
"Leader of the Band" reached #2 on the CHR/Pop chart and #1 on the AC chart on the Radio & Records charts.
Verse 1 – What does it mean?
An only child, alone and wild; a cabinet maker's son
His hands were meant for different work and his heart was known to none
He left his home and went his lone and solitary way
And he gave to me a gift I know I never can repay
A quiet man of music denied a simpler fate
He tried to be a soldier once, but his music wouldn't wait
He earned his love through discipline – a thundering, velvet hand
His gentle means of sculpting souls took me years to understand
The song begins with an introduction to Dan's father's childhood. A single child born to a cabinet maker, he chose to be a musician instead of being a carpenter like his father. Dan considers it a gift that he fostered in him a passion for music at a young age. His father aspired to be a soldier, but he was born to be a musician, so he became one. He received a lot of adoration for his craft, and he taught it to his students masterfully.
What does the chorus mean?
The leader of the band is tired and his eyes are growing old
But his blood runs through my instrument and his song is in my soul
My life has been a poor attempt to imitate the man
I'm just a living legacy to the leader of the band
He uses metaphors to convey how his father's age is creeping upon him. He may be getting older, but his music lives on through his son. He revered his father throughout his life, even to the point of imitating him. He is his legacy, and he will ensure that the craft is alive for the love for his father.
Verse 2– What does it mean?
My brothers' lives were different for they heard another call
One went to Chicago and the other to St. Paul
And I'm in Colorado when I'm not in some hotel
Living out this life I've chose and come to know so well
Dan was the youngest of three siblings, with two older brothers. He addresses choices in this passage. His siblings didn't want to be musicians since they had a different calling. They selected different routes, but Dan, like his father, chose to be a musician and is now living his passion by performing shows and soaking up the experience.
Verse 3– What does it mean?
I thank you for the music and your stories of the road
I thank you for the freedom when it came my time to go
I thank you for the kindness and the times when you got tough
And, Papa, I don't think I said 'I love you' near enough
Dan now expresses his gratitude to his father for passing along his music as well as the stories of his life journey, which he will always remember. In many ways, Fogelberg appears to be living his life as a tribute to his father's life. He used to enjoy his father's road stories, and now he's out on the road himself. He is grateful, and he hopes that this song will make his father proud, just as he is. He expresses his gratitude for his support and for allowing him to pursue his vocation. He appreciates him being kind to him while also being firm when the occasion demanded it. A son's affection for his father is tough to explain. Though the singer never uttered I love you to his father, he expresses his feelings through his song.
Conclusion
Leader of the Band lyrics meaning highlights the core of a father-son connection. It is a homage to the father who is a hero in his son's life. Fogelberg credits his father for instilling in him a passion for music. Every lyric of the song expresses his undying love for his father. This song can be related to anyone. The song is like poetry in motion, tugging at your heartstrings and causing you to shed a tear or two. If you want to make your father feel cherished, this is the song to sing for him.