Delta Dawn by Tanya Tucker: Lyrics Meaning and Interpretation
Tanya Tucker, born on 10th October 1958, is often described as "the wildest filly in country and western music". She started her career when she was 13 years old, and it was this song, "Delta Dawn", which made her come under the limelight. Released in 1972, it soon reached the top ten list of the country chart. The composers of "Delta Dawn" are Alex Harvey, The Collins Kids, and Larry Collins. It was in the year 1973, that "Delta Dawn" became the US number one hit. Of course, the melody of the song is credited to Harvey and Collins, but it has been identified that the chorus is almost identical to a Christian hymn named "Amazing Grace".
This song is a part of Tanya Tucker's album which is also named "Delta Dawn". Delta dawn lyrics meaning tells us how a southern belle is reminiscing her bygone days of a passionate affair with a man whose reputation goes against him. It was forty-one years ago that she had hooked up with this man only to sacrifice her own reputation in the process. Now, forty-one years later, she wanders about the lanes of Brownsville, Tennessee, searching for that man, whom she loves.
Harvey, one of the writers of this song, had said in an interview that it was this song that helped him get over the pain and guilt of his mother's death. His mother was an alcoholic, and once, he refused her to attend his performance due to her alcoholism. What resulted was her committing suicide. Delta dawn lyrics meaning had a cathartic impact on Harvey. This is because he felt it was a gift he was giving his mother to thank her for all the sacrifices she has done for him.
What Does the Title Mean?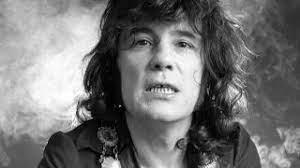 The title of the song is itself symbolic of the woman who is the main character of the song. She is the woman, who, even after so many years, is still going about looking for her lover. Her beauty and charm had earned her the title of delta dawn when she was young. Now, after forty-one years, she is someone whom others do not look at kindly or with respect. While this is one interpretation, there are more. As mentioned before, Harvey wrote this song in memory of his mother.
Harvey's mother was an alcoholic. She had committed suicide when Harvey was still a teenager. Her death was something he could never come to peace with, and the guilt of losing was enough to corrode him from within. It was a fateful day, on which, according to Harvey himself, his mother's spirit appeared before him to rid him of all the guilt. It was then that he started writing the lyrics for this song. So, not only is the journey of the song miraculous, but also the title can be indicative of this very episode. The appearance of his mother's spirit was that "dawn" in his life. It took away the "night" of pain and grief and brought light, a new "morning" in his life.
Chorus – What Does It Mean?
Delta Dawn
What's that flower you have on?
Could it be a faded rose from days gone by?
And did I hear you say
He was meeting you here today
To take you to his mansion in the sky
Delta dawn lyrics meaning of the chorus is the echo of the yearning of the writer for some sight or assurance of meeting with his now-lost mother. Alexander Harvey remembers his mother as a lively, beautiful woman, full of mirth and charm from the days gone by. The mention of the flower means everything sweet, colorful, and fragrant about her.
The faded rose reminds the listeners once again that neither can the good old days come back, nor can his mother. Like the color from the rose has faded, his mother's life to has seen a similar disintegration. The mention of a "he" is a direct reference to the man of ill repute with whom delta dawn, this southern belle had had an affair. At the same time, it is also indicative of his mother's spirit meeting Harvey himself that night, to assure him that she is not in any pain now. The mention of the mansion in the sky is to show that she is now at rest and in peace in heaven.
Verse 1 – What Does It Mean?
Delta Dawn, what's that flower you have on?
Could it be a faded rose from days gone by?
And did I hear you say he was a-meeting you here today
To take you to his mansion in the sky?
The lines of verse 1 take the listeners to the present state of this southern belle, whose reputation has forever been tarnished by her past affair. Even though it was forty-one years ago, she is still criticized as someone who is "crazy" by others. Her obsession with her past lover has forever locked her in a prison of pain, yearning, passion, and sorrow. She cannot see reason anymore and cannot stop herself from looking for that long-lost man.
Even though she is forty-one years old now, her daddy still calls her a child because she could not get rid of her child-like obsession. Delta dawn lyrics meaning of the first verse give us a glimpse of the transient nature of Harvey's mother. She didn't feel it important to live in the present but dwell in her past and her past affairs. So, she earned the title of "crazy" by her townspeople.
Verse 2 – What Does It Mean?
In her younger days
They called her Delta Dawn
Prettiest woman you ever laid eyes on
Then a man of low degree
Stood by her side
Promised her he'd take her for his bride
The second verse takes us, the listeners, to the days of this woman's youth. She had earned the title of delta dawn owing to her charm and beauty. As mentioned, she was the "prettiest woman you ever laid eyes on". But it was then that everything started going downhill. She met someone who was below her rank. She fell for him without giving a second thought to what the future might hold for her if she continued that affair. The man had promised her marriage, but he was nowhere to be found once he got what he wanted. The impact was so prominent, that her entire life went away trying to get away from the clutches of the memories of that incident.
The rest of the song is the repetition of the chorus, to reiterate the fact of what condition this woman is presently in. Knowing the history of the song, it could be said that the Delta dawn lyrics meaning points out the pivotal role of this affair in the life of this woman. It is also indicative of the importance of certain experiences in the lives of men. Life and death somewhere become united through the lyrics of this song, to a point, where differentiating one from the other becomes difficult.